From your profile, you can monitor the progress made by each team member on the courses they have enrolled in using the logins you assigned to them. To do so, go to the section Manage business from your profile menu.

Once you access the control panel, select the Monitor option to view the progress of your team.

Clicking on View progress will allow you to see the courses they have redeemed using the logins, how many units of the courses they have completed, and their Final project of the course.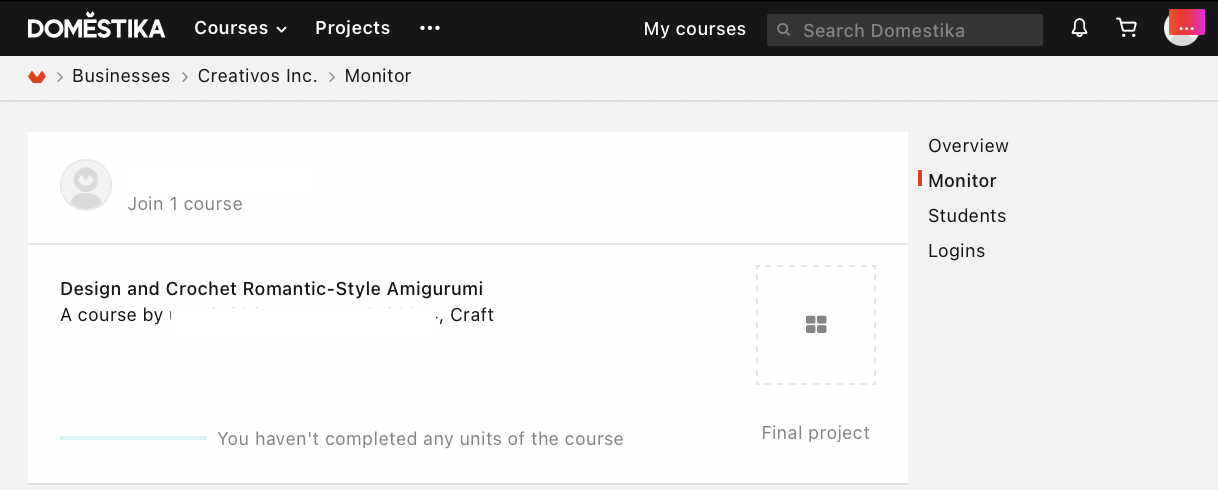 Other articles that may interest you: