At Domestika you will find promotions in course bundles so that you can enjoy an additional discount by buying more than one course at a time on specific software, technique or creative area.
In the list of course bundles that you check here, you will find:
Set bundles: the courses are already selected.
Customizable bundles: you can select the number of courses applicable to the bundle from a selection. This selection of courses cannot be modified, that is, you cannot add a course to the bundle that is not in the available list.
To complete your purchase, you should select the bundle of your choice, add the courses which are most to your liking and click on the "Buy Bundle" button which appears in the top right-hand side of the screen (or on the gift button in the case that your want to give the bundle as a gift). These options are only enabled once you have added all of the corresponding courses to the bundle.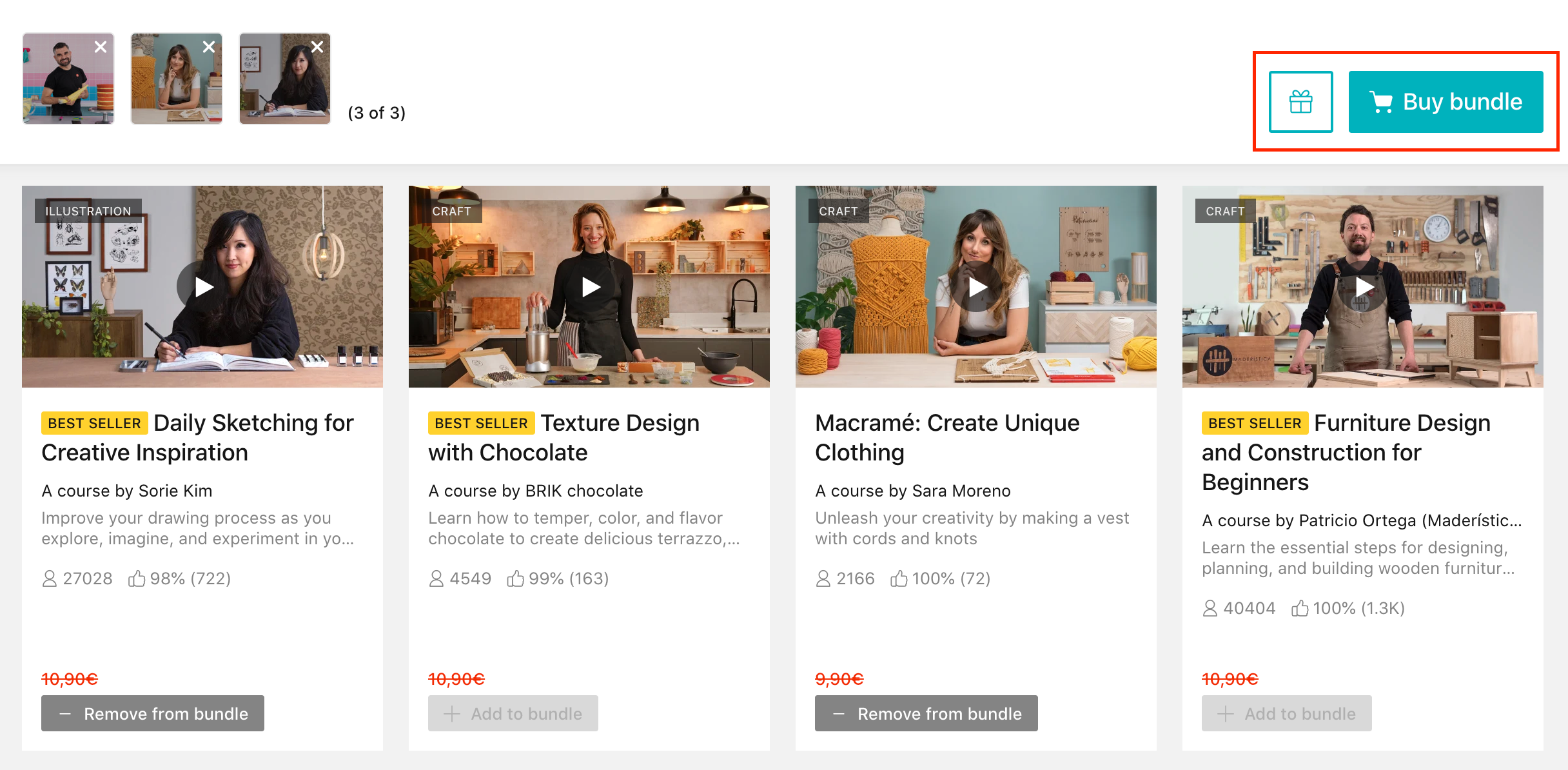 Please remember that if you have received a discount code or have a 20% additional discount for being a PRO member that they are not applicable to Course Bundles given that they already have a highly discounted price. You can see this information on the Information page of the course.