At Domestika you will find promotions in course bundles so that you can enjoy an additional discount by buying more than one course at a time on specific software, technique or creative area. 
In the list of course bundles that you check here, you will find:
Set bundles: the courses are already selected.
Customizable bundles: you can select the number of courses applicable to the bundle from a selection. This selection of courses cannot be modified, that is, you cannot add a course to the bundle that is not in the available list.
To complete your purchase, you should select the bundle of your choice, add the courses which are most to your liking and click on the "Buy bundle" button which appears on the top right-hand side of the screen (or on the gift button if you wish to gift the selected bundle). These options are only enabled once you have added all of the corresponding courses to the bundle.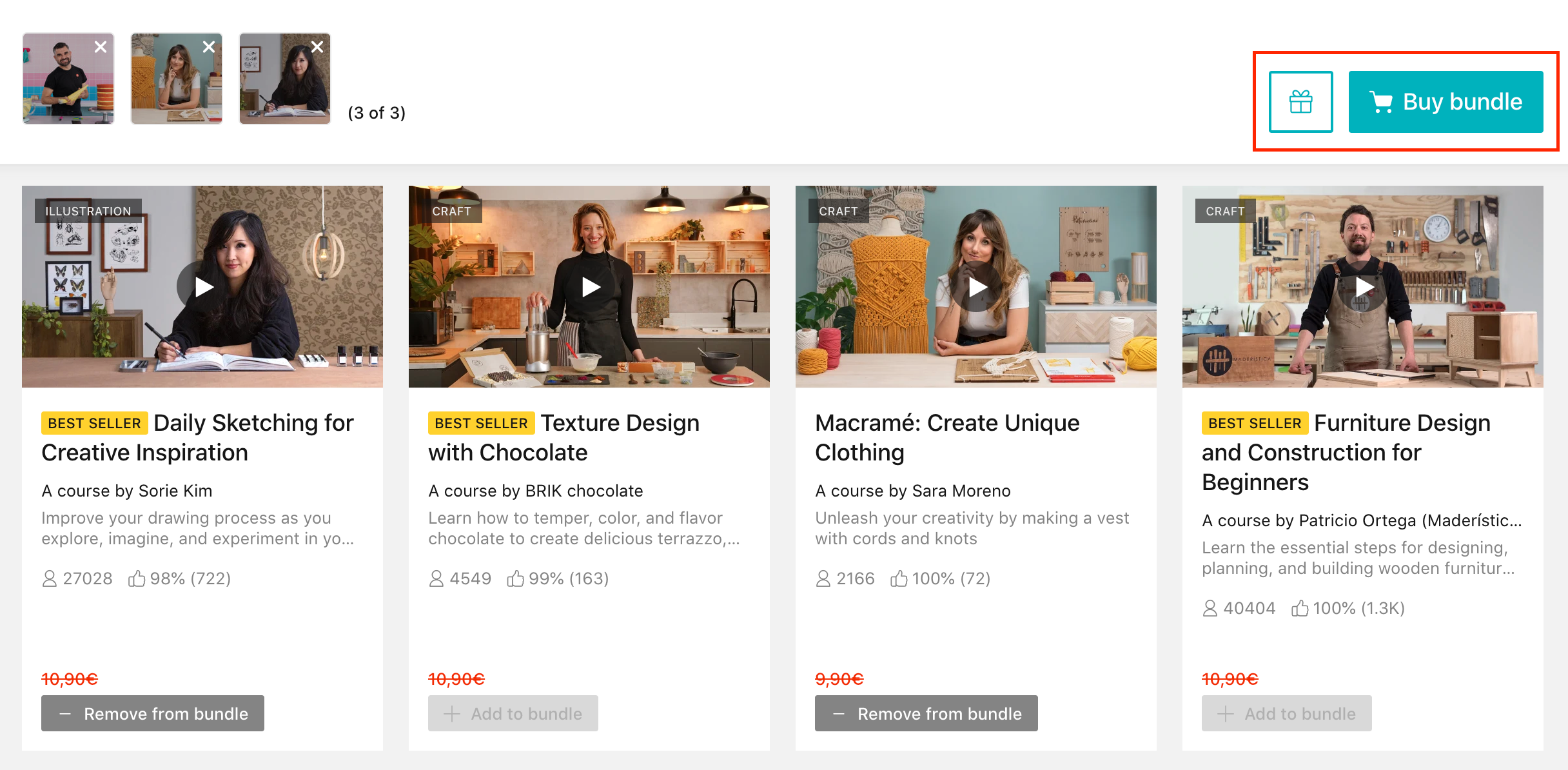 Make sure you check your cart before completing the checkout. If you have selected the bundle correctly, you will see the discount applied as shown below.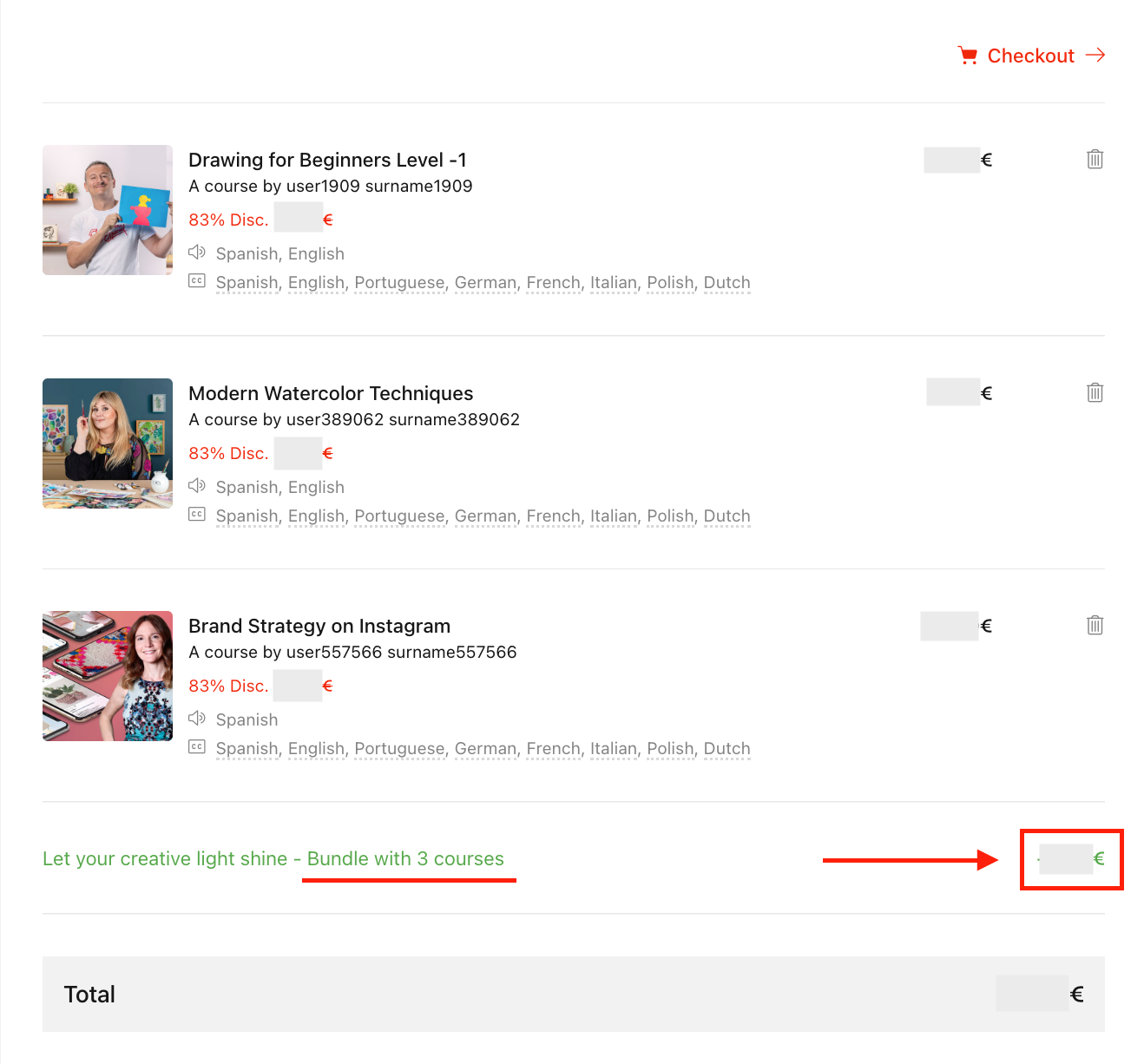 If you do not see this discount applied, it is very likely that the courses have been added individually to the cart. In this case, please empty your cart and add the courses as a bundle.
Remember that it is not possible to apply discount codes to bundle purchases as a promotional price is already applied.
In-app bundles:
When you search for courses in the app, scroll down their presentation page to see the option to purchase a bundle of three courses, including the one you selected.
If you wish to purchase the bundle, all you have to do is select the button "Buy bundle now" that appears below.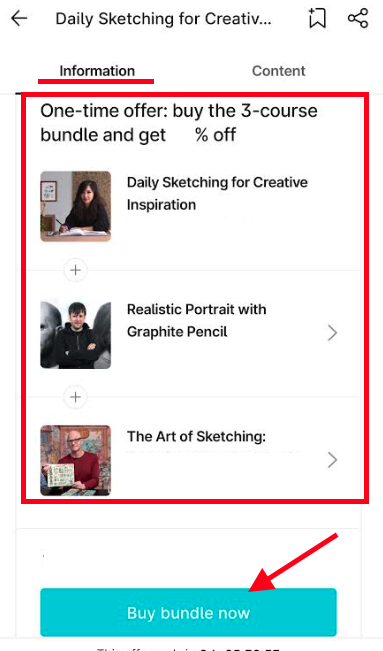 Please note that in the app, it's not possible to choose the courses that are part of the bundle.