Don't panic! If you forgot your password or simply would like to change it for a different one, you can request a new password from our website in one of two ways:
By clicking on the Did you forget your password? button, which you will find once you click on the Login button on Domestika's homepage.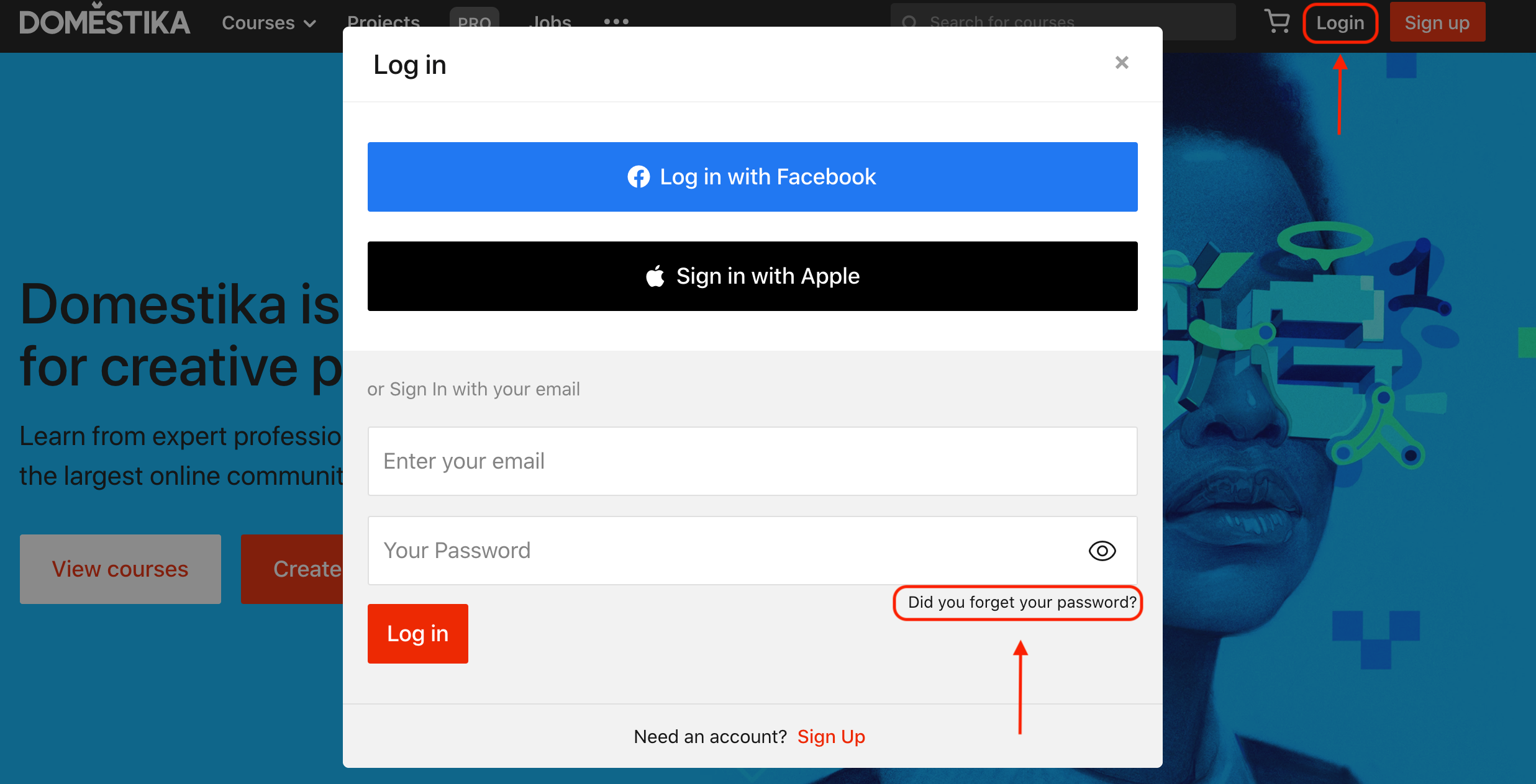 If you've already logged in, you can change your password directly from the Account Settings section of your profile.

Once you make the request, we will send you an email with which you can reset it.
The recovery email is sent automatically, so if you delay in receiving it, make sure you are checking the same email with which you register your profile and check the Spam and Promotions folder.
IMPORTANT!!! Did you register through Facebook or Apple ID?
If you have registered via Facebook or Apple ID, you do not have a password registered with Domestika, so you do not need to enter one to log in. In this case, to access your profile just click on the corresponding button, either Facebook or Apple.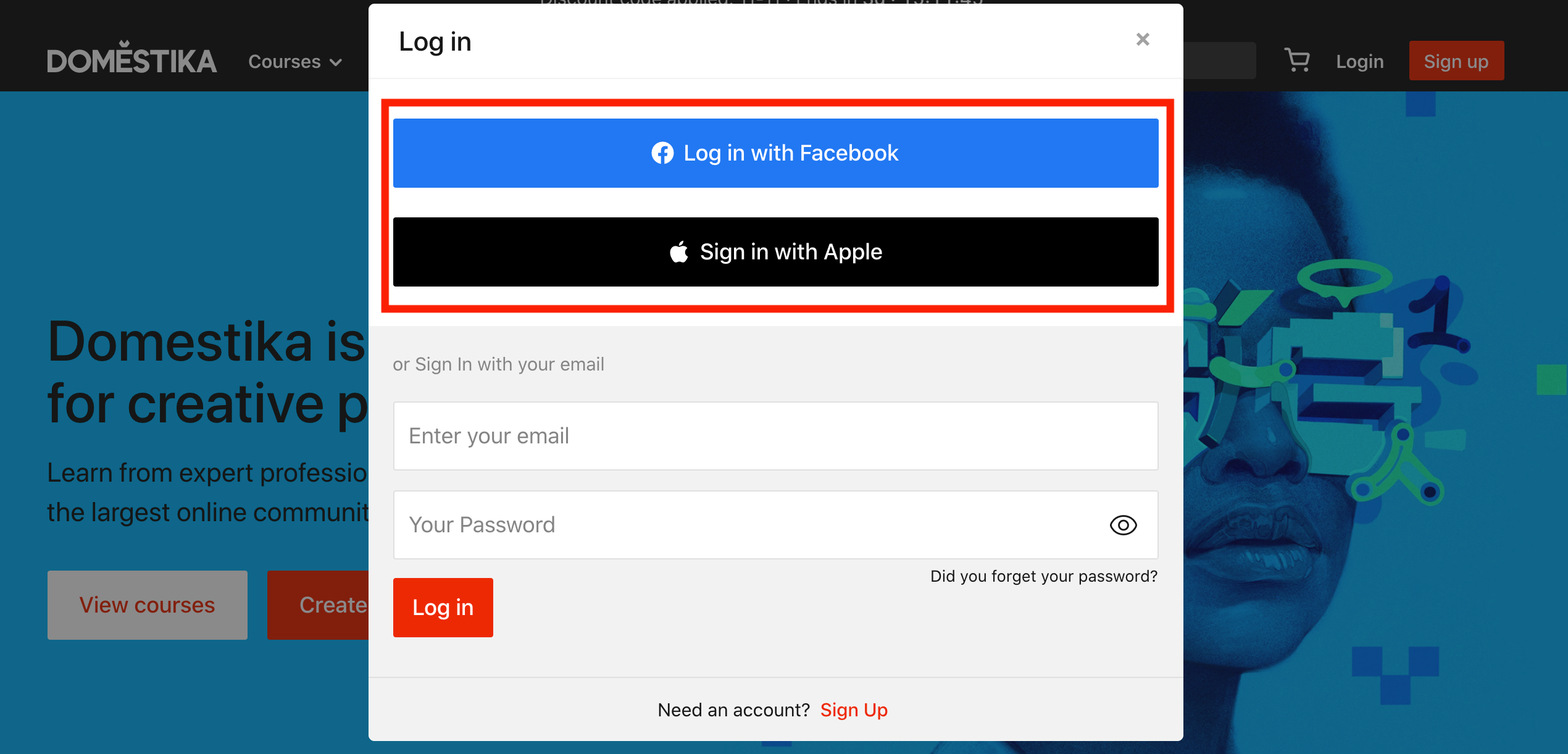 If the email associated with your Facebook profile or Apple ID is no longer active, please contact us so that we can help you make the change. Please remember to include the email you use and which you want to change it.