To obtain the certificate of your course you must go to the course in your profile and make sure that all of the course's units have been marked as completed. Once you do this, you can download your certificate of attendance to the courses in the Certificates section of your profile.
You will be able to download your certificate in PDF format as well as having an online version that you can share with anyone, anywhere.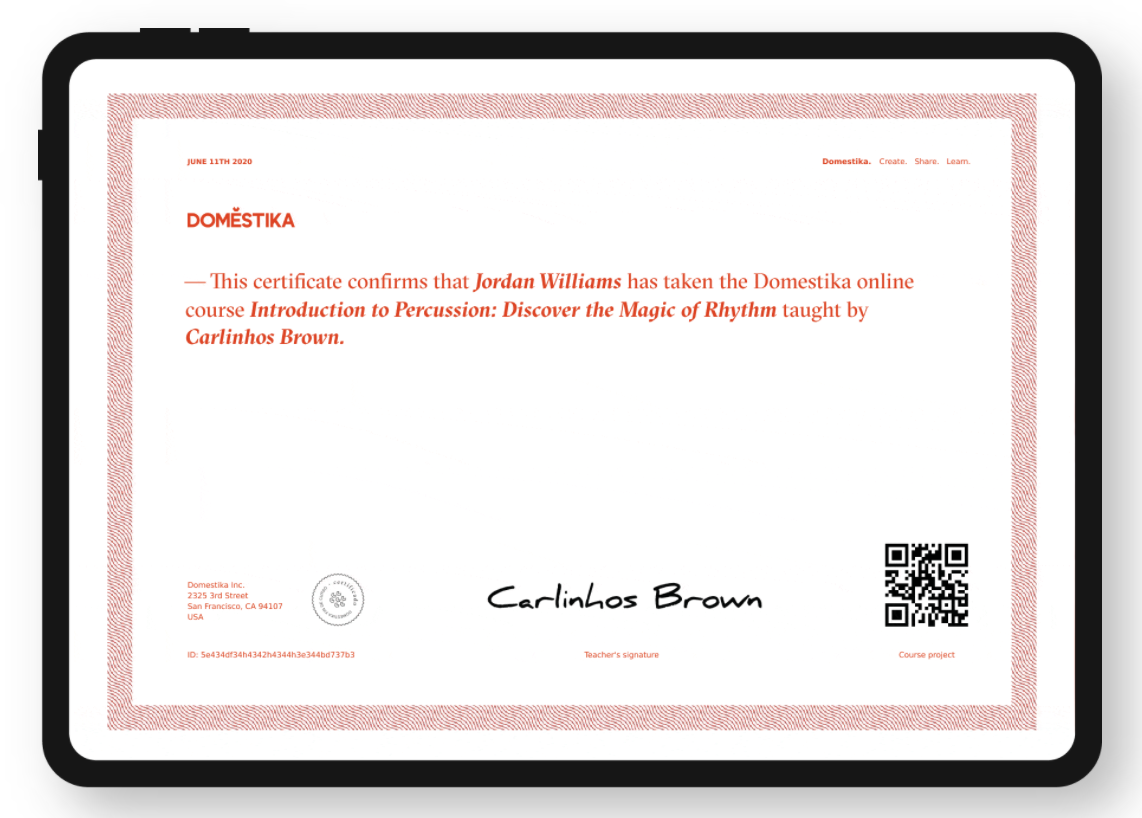 You can also download your certificates from the Domestika app. Just go to your profile, then to the Courses section and, for the courses that you have already marked as completed, you'll see the option to download your certificate.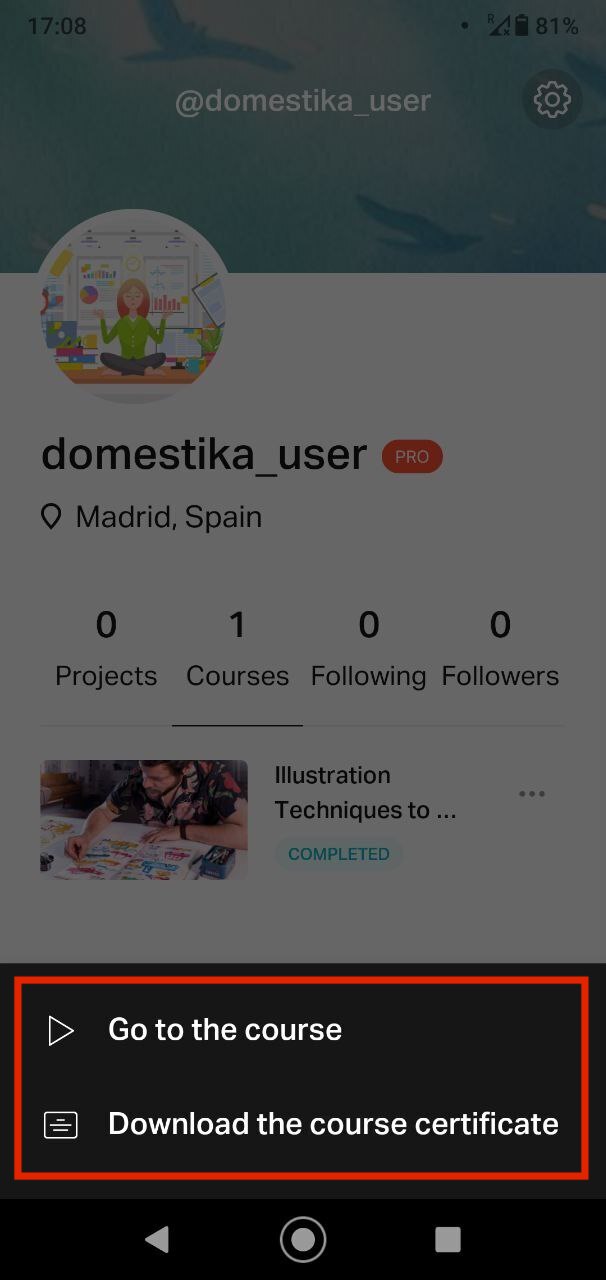 The certificates are available for all courses you're enrolled in, even the ones you completed long ago!
You can find more information about the certificates in the following article: