Domestika is available in Spanish, English, Portuguese, German, Italian, Polish, Dutch and French.
To be able to see the language(s) in which the courses that interest you have their audio and subtitles available, please take a look at the information available in the Course's Details (audio and CC) on the right-hand side of the course's introduction page.
If more than one language appears in the course's Audio description, this means that the course not only has its audio in its original language, but also an additional voice-over option available.
The "CC" icon indicates the languages in which the course has its subtitles available.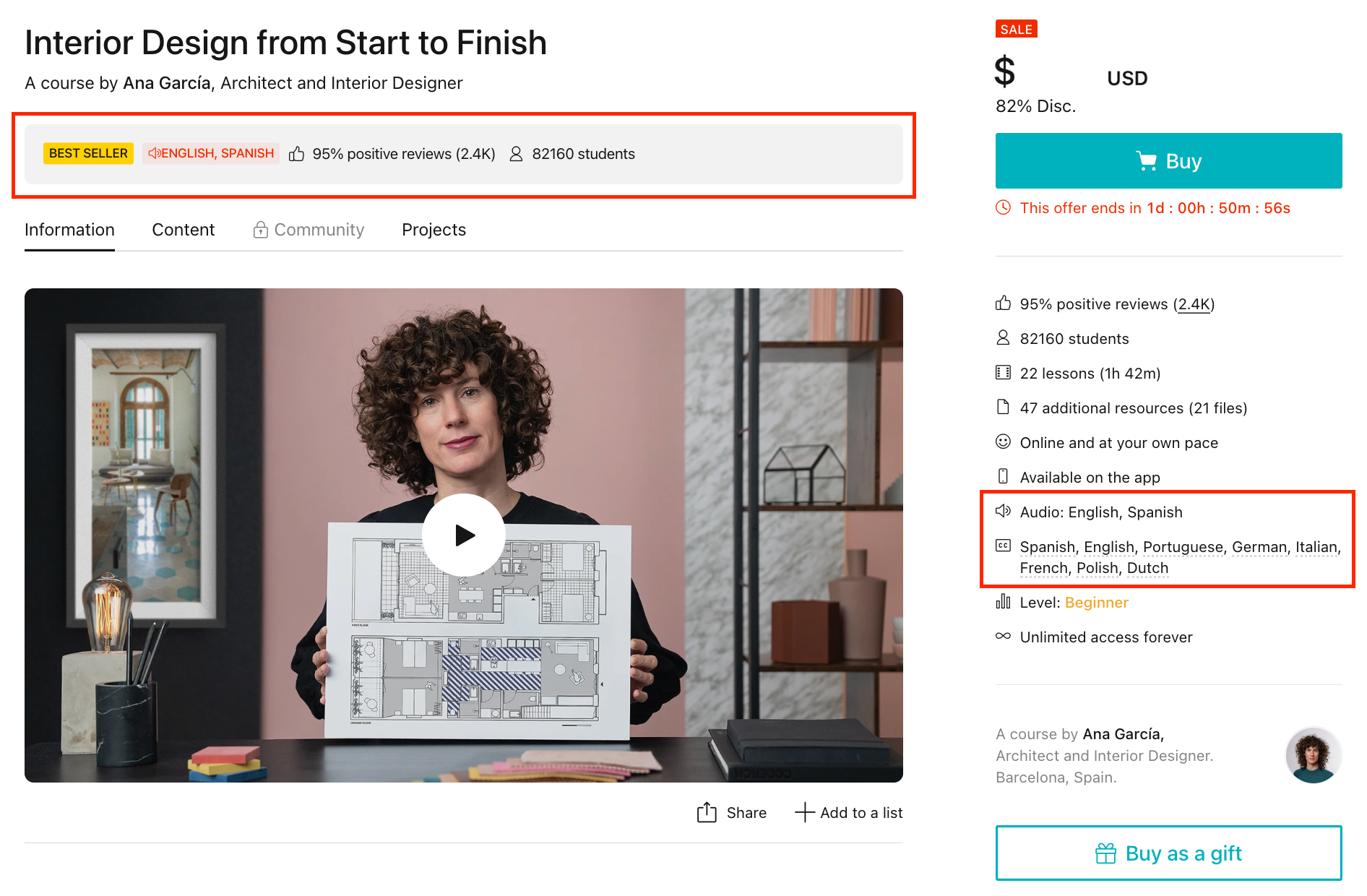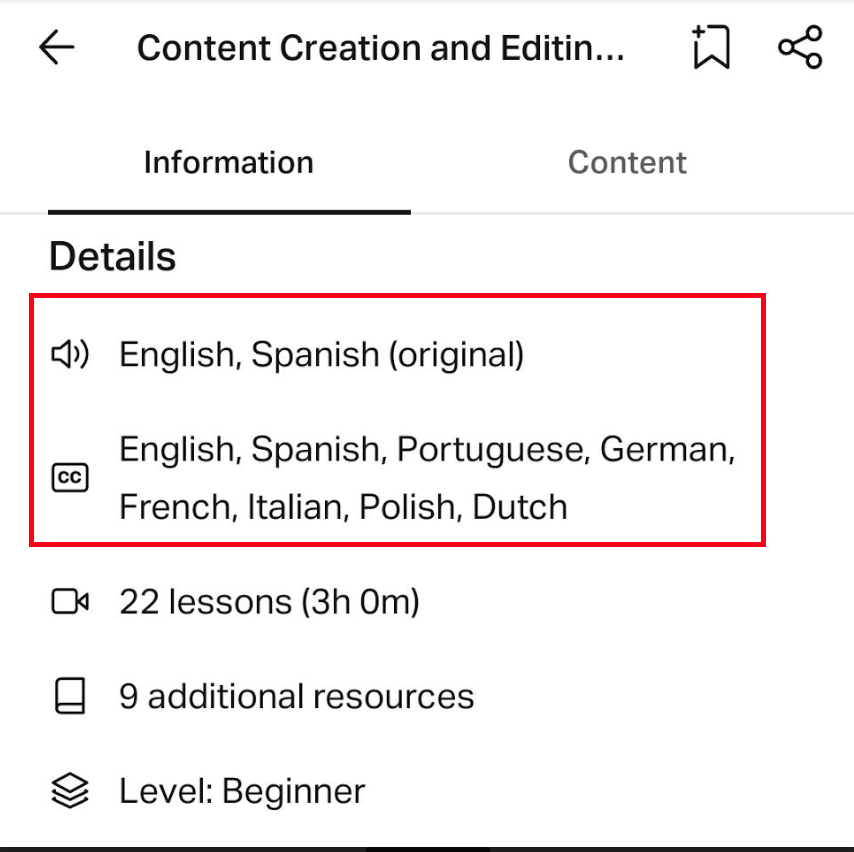 If you are using the app and your device is configured to the language in which the course has a dubbed option available, this option will automatically be activated, but you can always choose to access to the course's original language by following the steps detailed in the following article: How do I activate the subtitles/voice-over in my course?