Uploading your project is very easy, you just need to log in with your account and go to the New project section.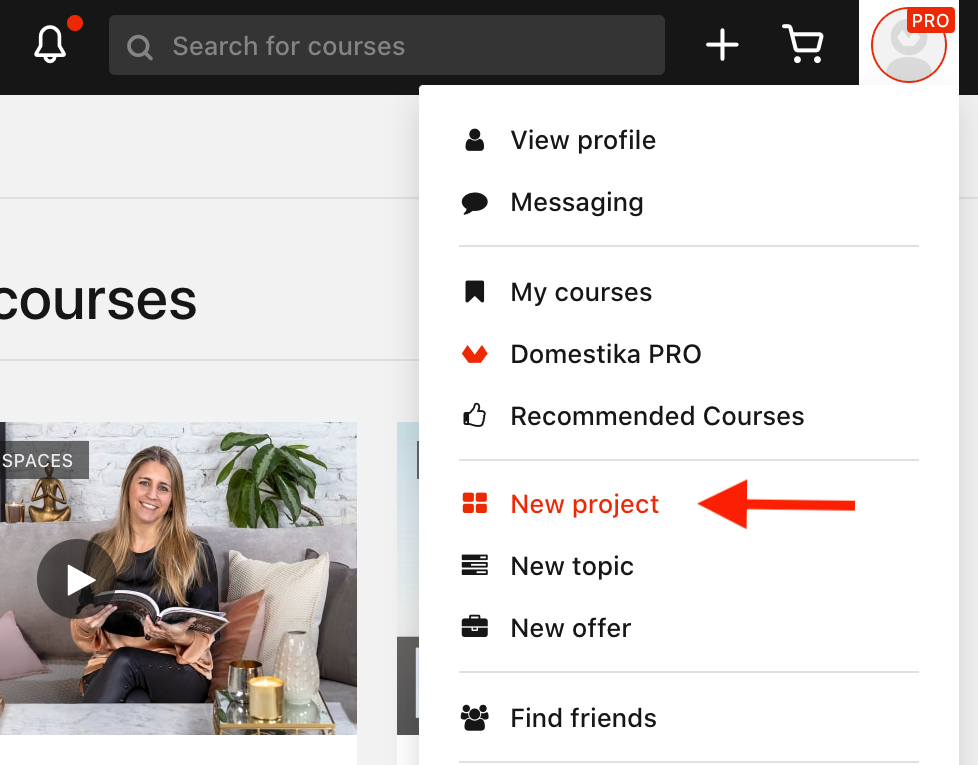 Once inside, you will have to choose a title for your project and, if it's the case, upload your images (up to 15 images).
For each project that you add to Domestika, you can upload three types of files: text, image or media (in which case, you will have to add the URL to the media file).
The next step will be to add all the content for your project:
Cover image *(required field)
Areas *(required field)
Software used
Date
Additional project data
Course (in case the project belongs to one of the courses you are taking).
Once you publish your project, it will appear in the Portfolio section of your profile and in Domestika's website Projects section.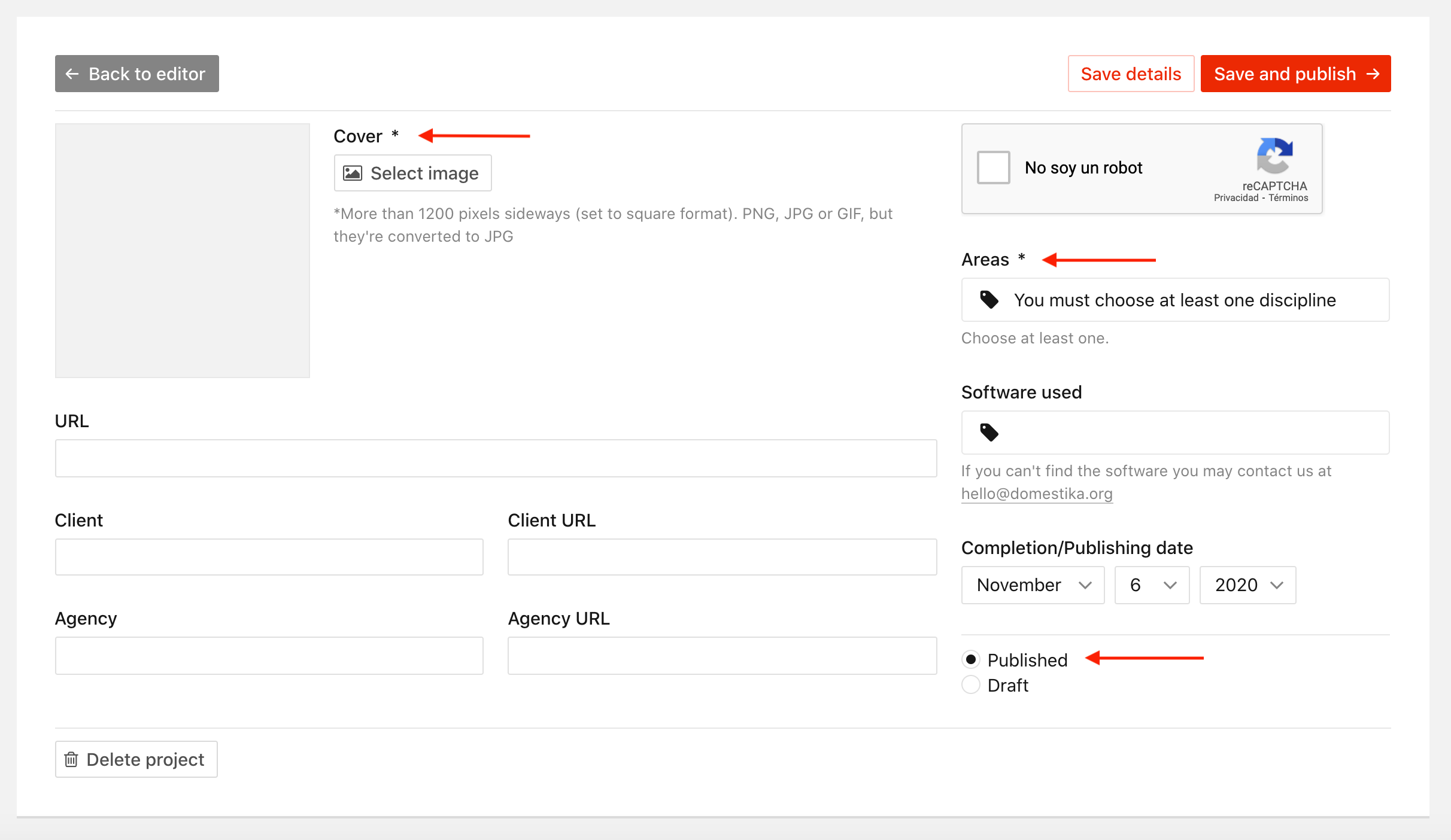 Is your project part of a course?
If your project is related to a course, you can also add it to the course's Projects section, this way the teacher and the students of the course will be able to see it and leave their comments, compliments or suggestions.
To do this, just go to the corresponding course, after you have logged in, make sure you have marked all the units as completed and go to the course's Projects section. Once there, you will find the "Publish project" button, then follow the steps indicated above.