To delete your account, simply log in from our website and go to the Account Settings section of your profile.
At the bottom you will see the option "I would like to delete my Domestika account". You will be asked for confirmation once you have clicked on it.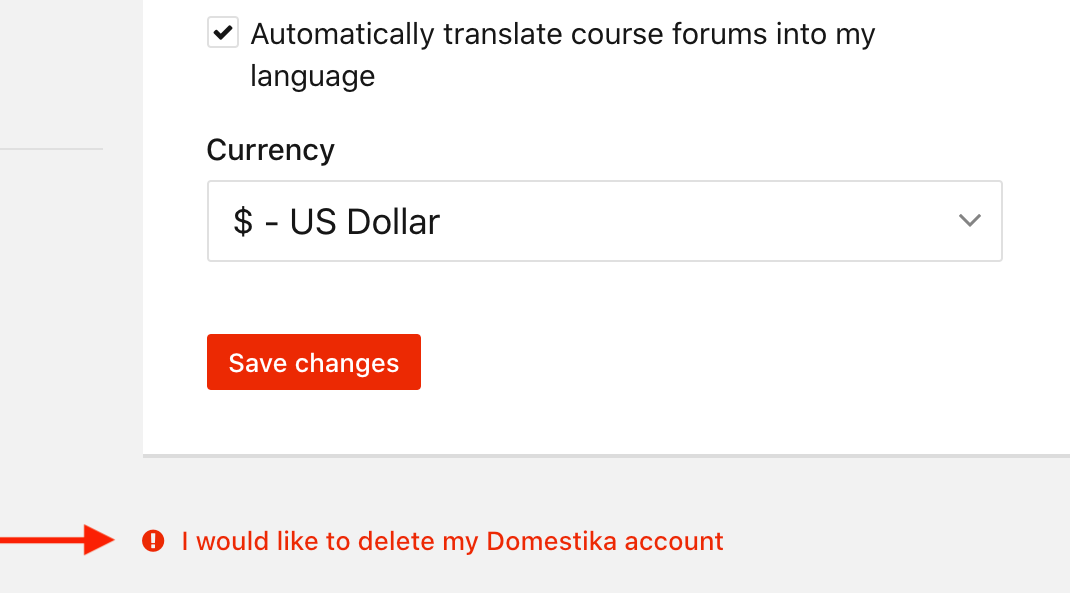 If you have an iOS device, you can also delete your profile from the app by clicking on the gear wheel in the Profile section:

And you will find at the bottom the option to delete your account:
Please bear in mind that your profile will be deleted, along with all of its associated information, such as your lists, projects and comments on other projects. Also, you will no longer have access to your purchased courses and you will not receive any more notifications from us.
However, for technical reasons, your topics and responses will not be deleted from the forums if there are any, but they will no longer be associated with your name, which will not appear anywhere.
Other articles that may interest you: