Domestika is available in Spanish, English, Portuguese, German, Italian, Polish, Dutch and French.
To find out what language the courses you are interested in are in and if they have subtitles or voice-over available, you can check the information displayed in the Course Details section (CC and audio) on the right-hand side of the course presentation page.
To activate the subtitles just click on the Speech bubble icon at the bottom of the player, and then choose English from the Subtitles menu.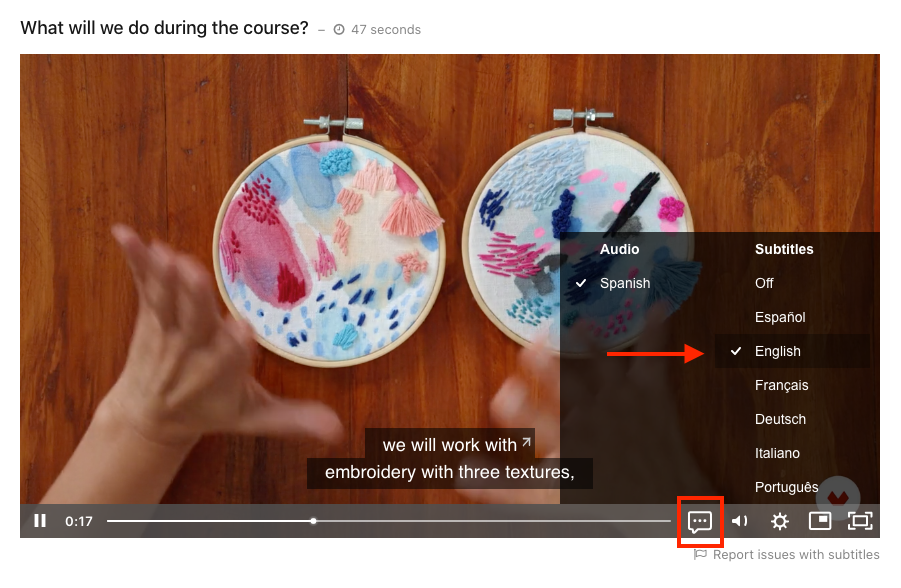 Now, if the course has voice-over available, to activate or de-activate this option you just have to click on the same Speech bubble and select the language from the Audio menu.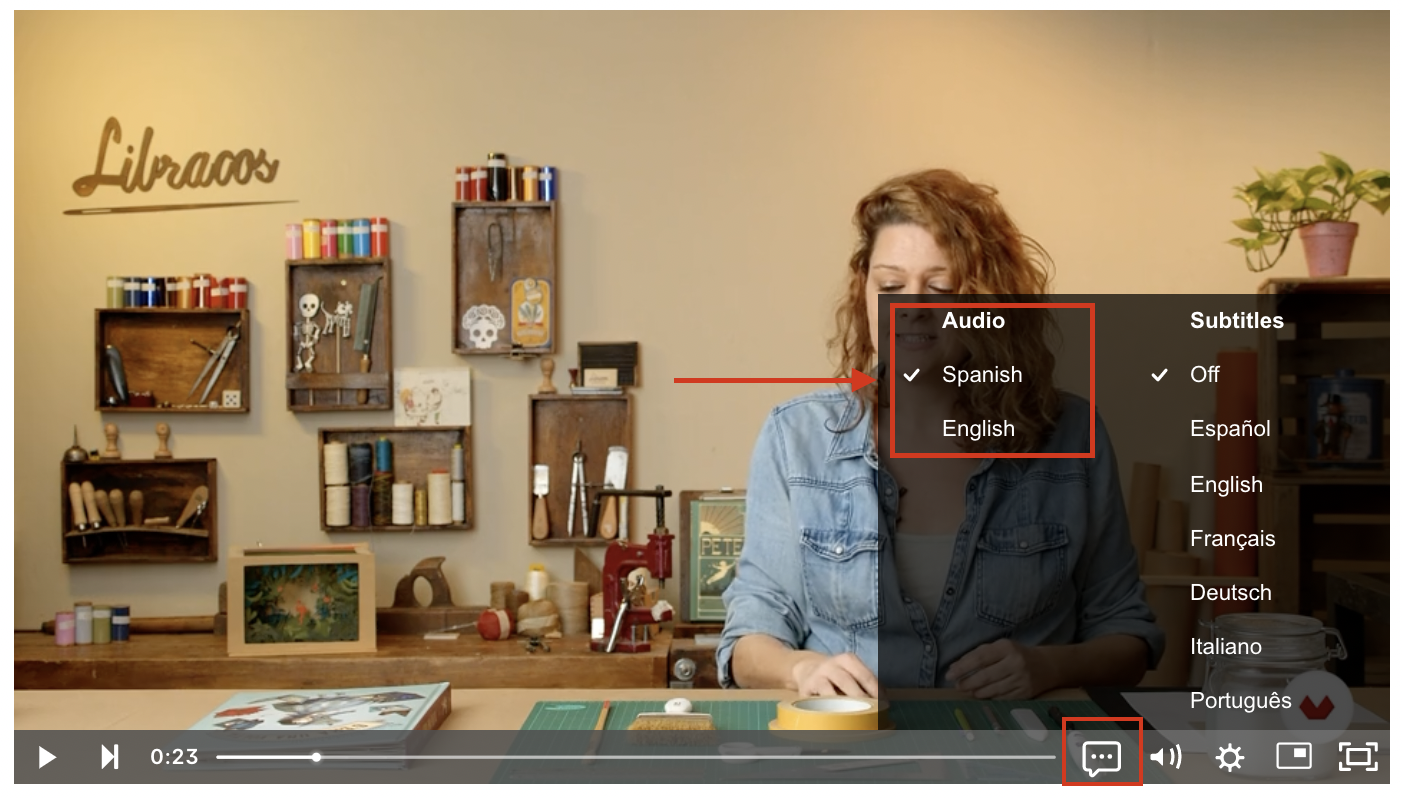 To activate the subtitles/voice-over in the app, when you open the first video of the course you have to click on the menu that appears in the upper-right corner (shown by 3 dots) and select Audio/Subtitles and select English.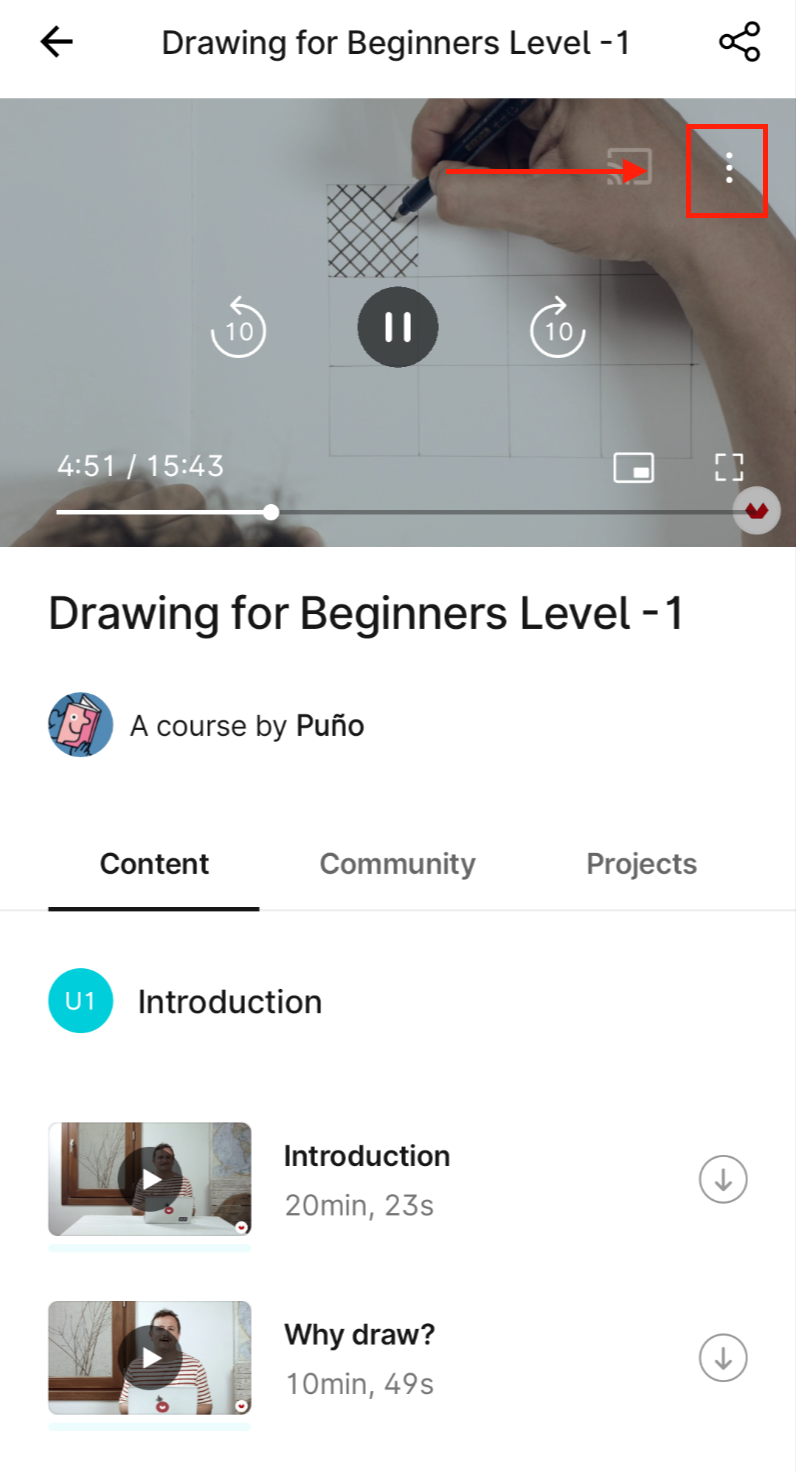 .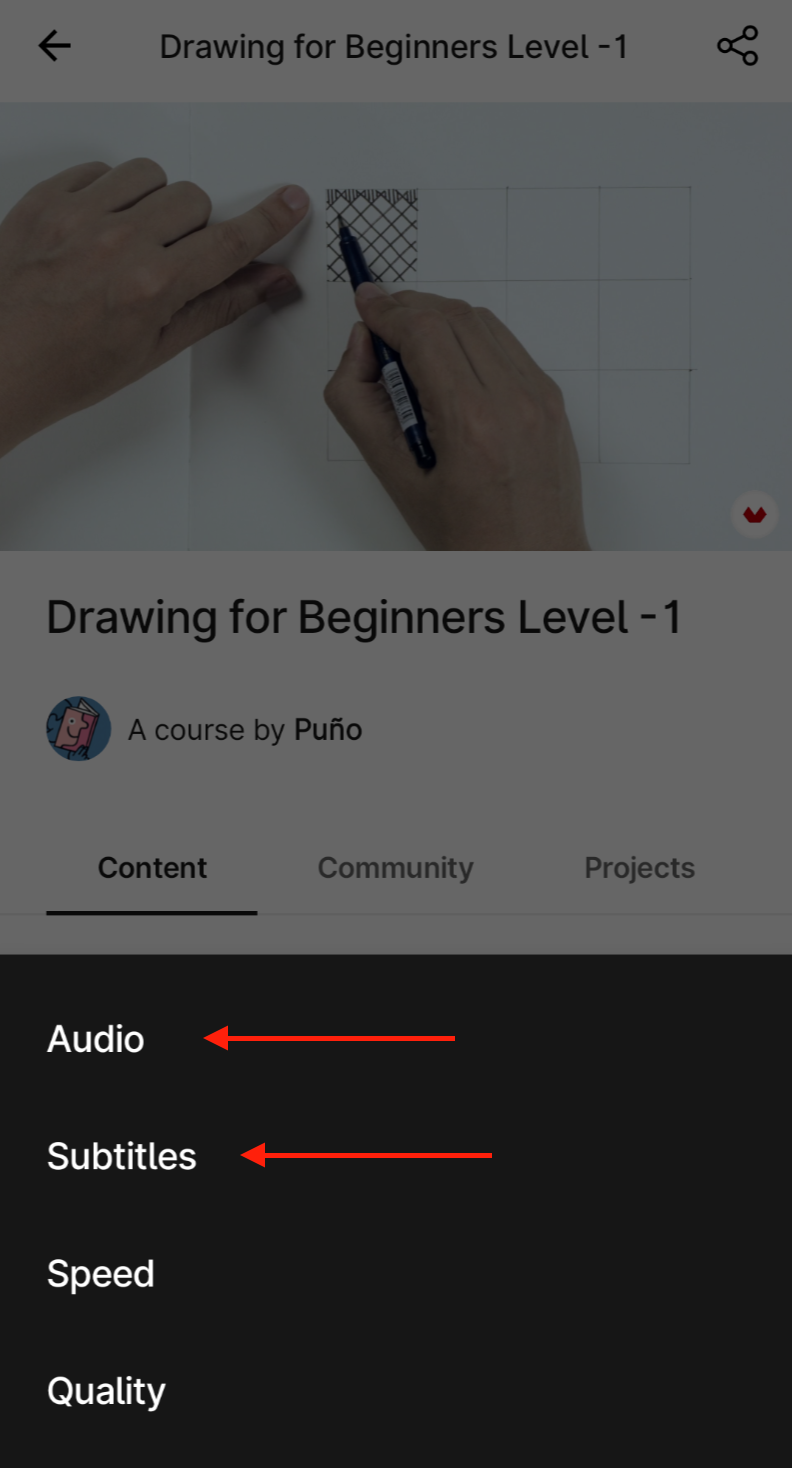 If you find any trouble, please contact us or report the problem at the "Report issues with subtitles" button you find below the videos (you can find more info about it here).
Other articles that may interest you: