In the Community section of the course you will be able to find the course´s Forum, where you can communicate with the teachers and the rest of the students.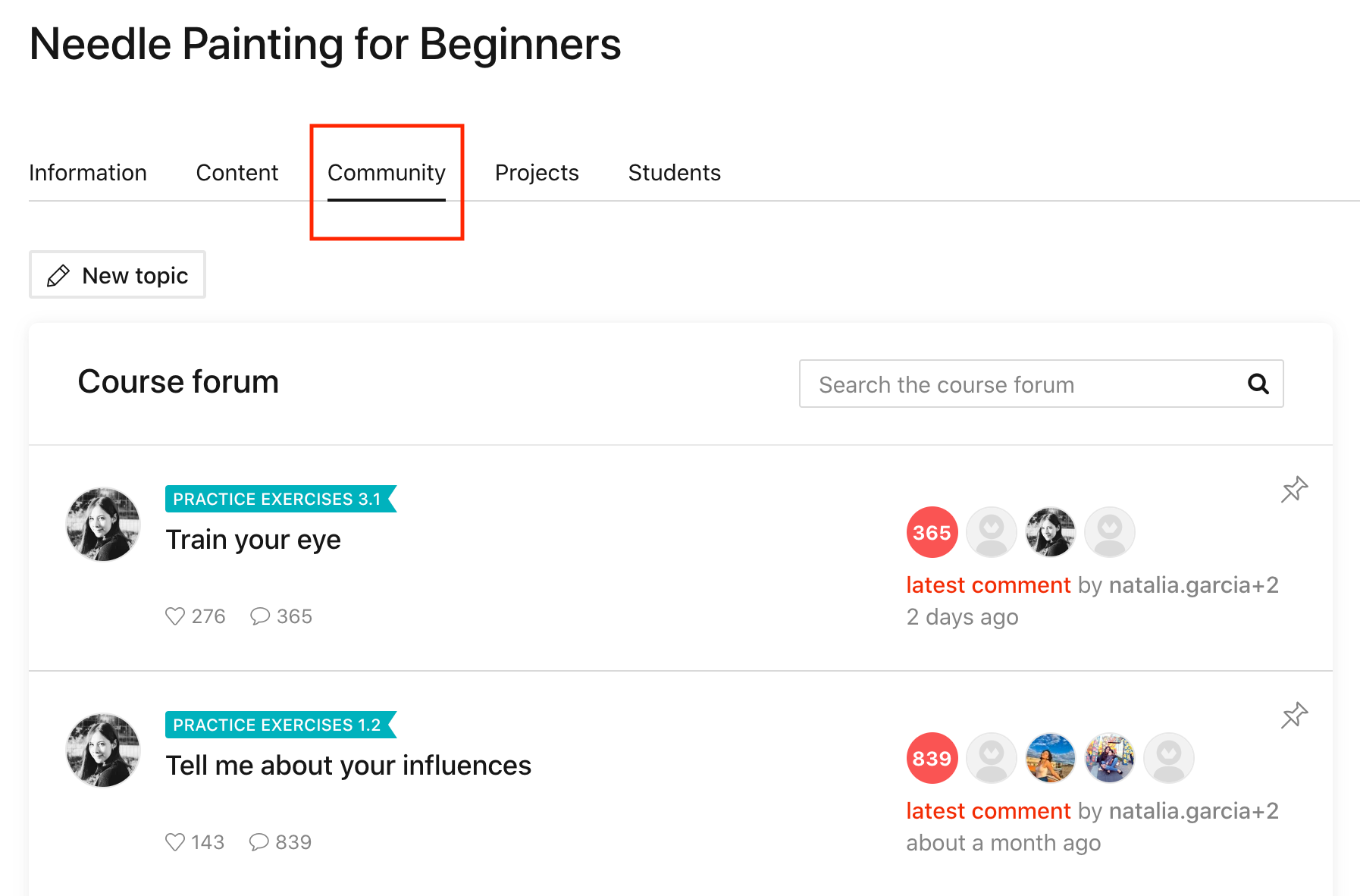 Although the teachers are not able to respond to all of the comments, in the Forum you will be able to find conversations among other students that will help you to resolve your doubts. You can also share your influences, projects or concerns as well as helping other creatives who are looking for new ideas or for feedback.
In some of the courses, a Frequently Asked Questions section is available which has been created by the teachers which will help clear up any doubts regarding the most frequent questions.
We know that creativity has no limits, so we encourage you to be curious and to feel free to explore new influences, look over the materials as many times as you like and to search online for more detailed information about the topics in the course that interest you the most. By doing so, it will help to expand your knowledge and help you make the most of the course´s contents.

If you need help regarding a technical aspect of your course (the downloading of materials, adding your final project, activating/deactivating subtitles…), please contact us and we will help.