Of course! If you want to watch your courses on your TV screen, you can do it using Chromecast, it's very simple. First of all, make sure you are using your Wi-Fi connection, as the synchronization will not work if you are using your data. Please take into account that this feature is only available when using the Domestika app.
When you enter the video of your course, click on the Chromecast icon that appears at the top right, next to the three dots icon.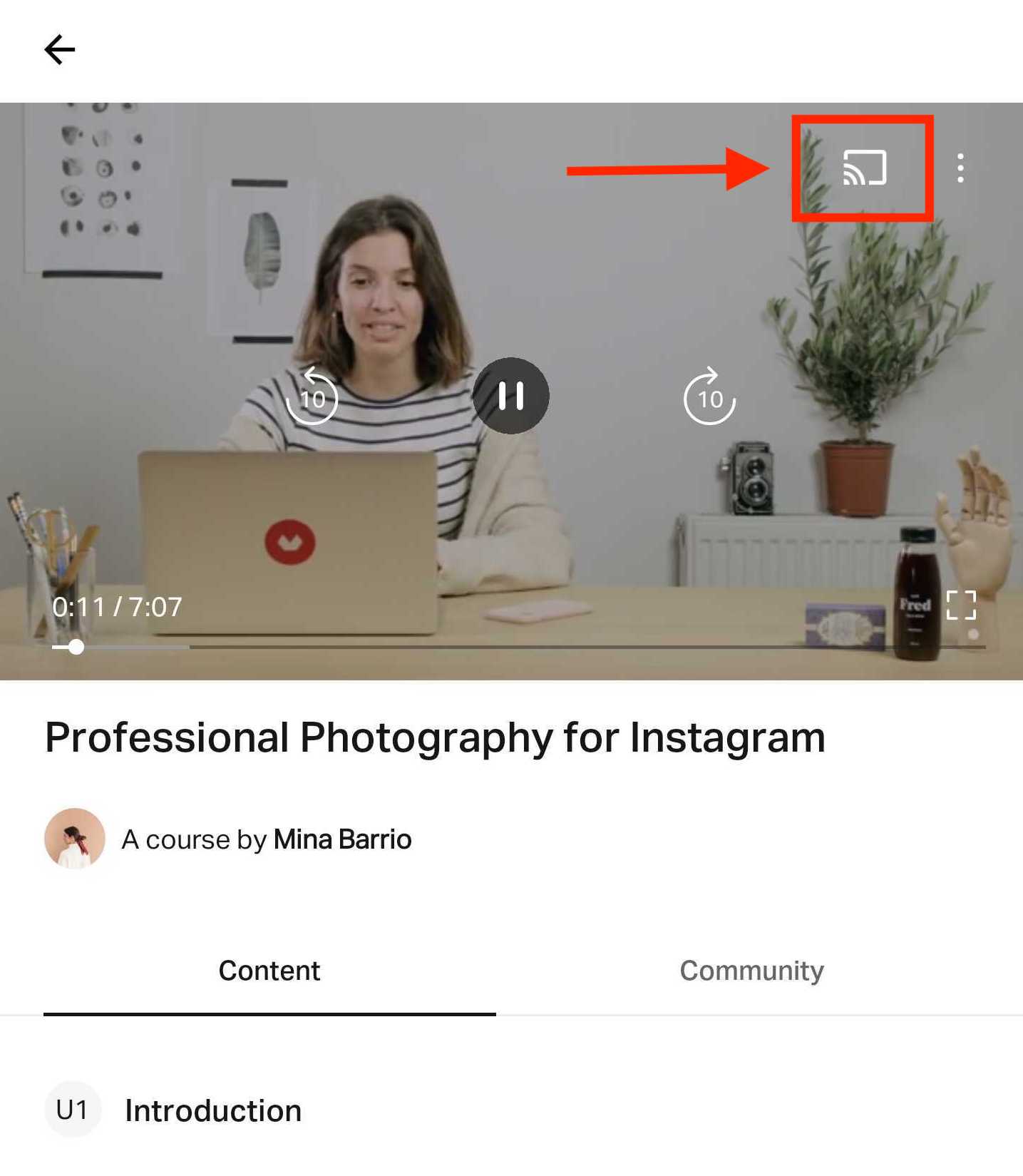 Once there, just select the Chromecast you want to stream your course to and that's it! You can start enjoying your lessons on your TV screen.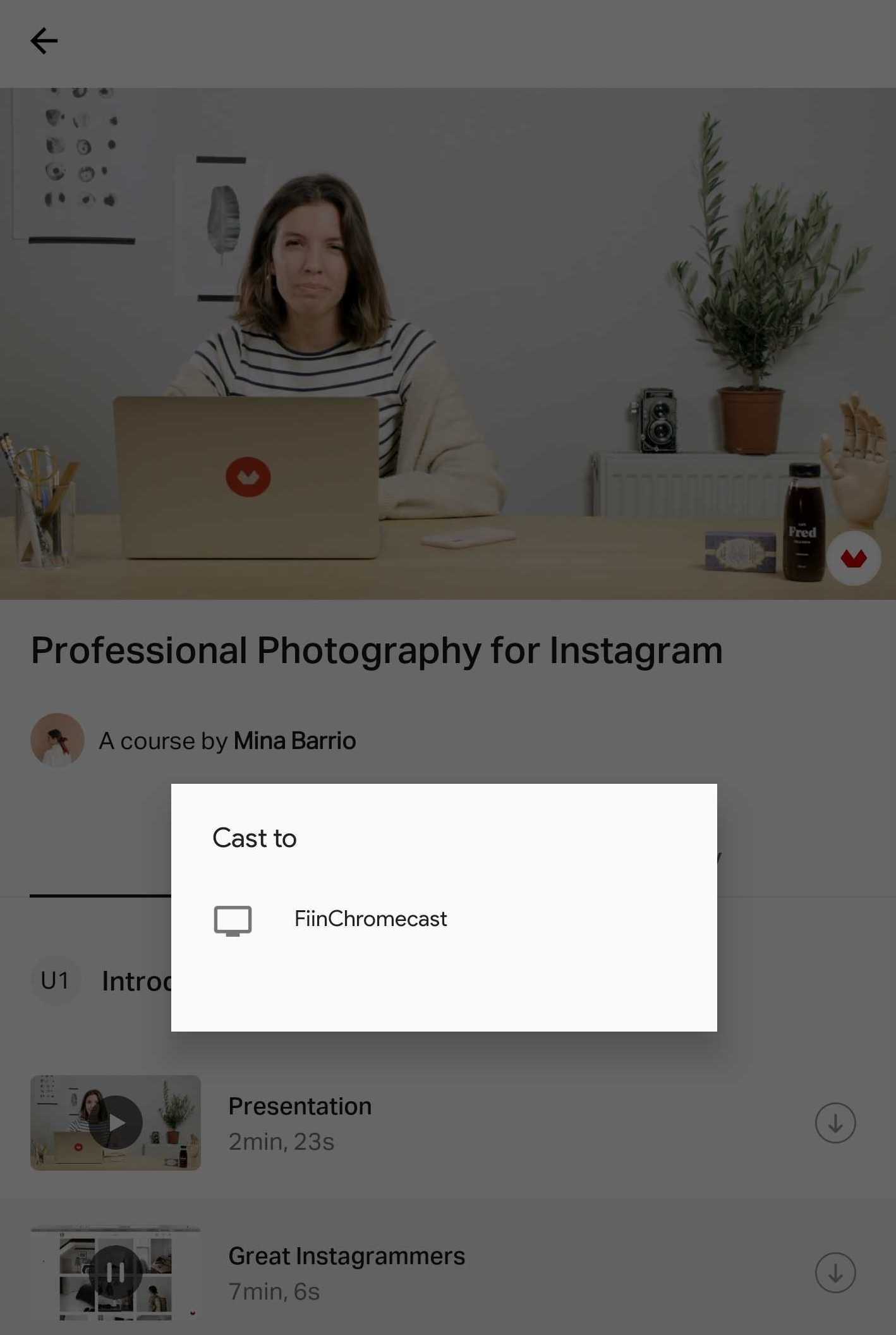 If the device is not detected, we suggest you try the following recommendations:
Check the strength of your internet connection.
Check that the Chromecast is being detected from the Google Home app. If so, you should have no problem in activating it from the Domestika app.
This function is not compatible with all types of Chromecast, only external ones. If Chromecast is integrated into your Smart TV, we can't ensure that the app will work properly. It is possible that some features won't work or the Chromecast is not detected at all.
Lastly, you might find it useful to take a look at some Chromecast troubleshooting tips, as they could help you in case you need further assistance.