To access your course's Forum from Domestika's app and be able to share your knowledge, as well as communicate with your teacher and the rest of your classmates, you simply need to complete the following steps:
Access Domestika's app
Log into any of your courses
Go to the "Community" section

Select the Exercise you would like to share

Tap on the speech bubble which appears at the bottom.

Add your content and click on the arrow icon to send it.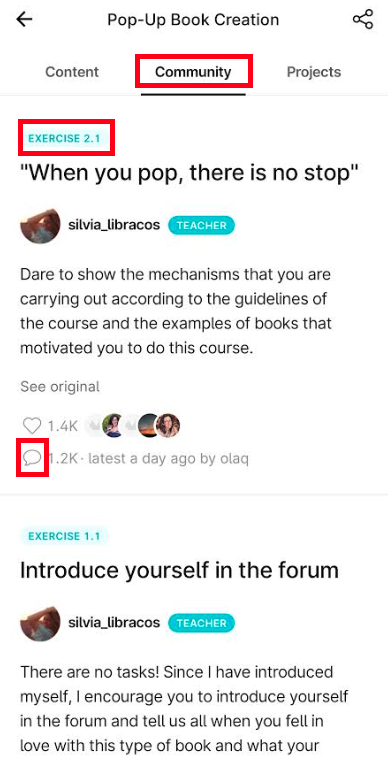 At the moment, it is not possible to edit or delete posts from the app. To do so, log in to your profile from our website and follow the steps mentioned in this article: How can I find my comments/posts in the course's Forum?
Please remember that if one of your courses is not in your native language, you can activate the automatic translation of its content by clicking on the following button:

Lastly, if you would like to upload a project that does not belong to a course in your profile, we invite you to visit the following article: I want to add a project, how do I do that?