In Domestika, you can sign up using your email account, Facebook profile or your Apple ID. If you have already done so and you are not sure which of these options you have chosen, it is easy to find out which it is it on both our website and with the App.
Web:
To find the associated email of the profile you have signed up with in Domestika, simply go to the Account Settings section. You can see this by clicking on your profile photo that appears in the top right-hand corner of the screen.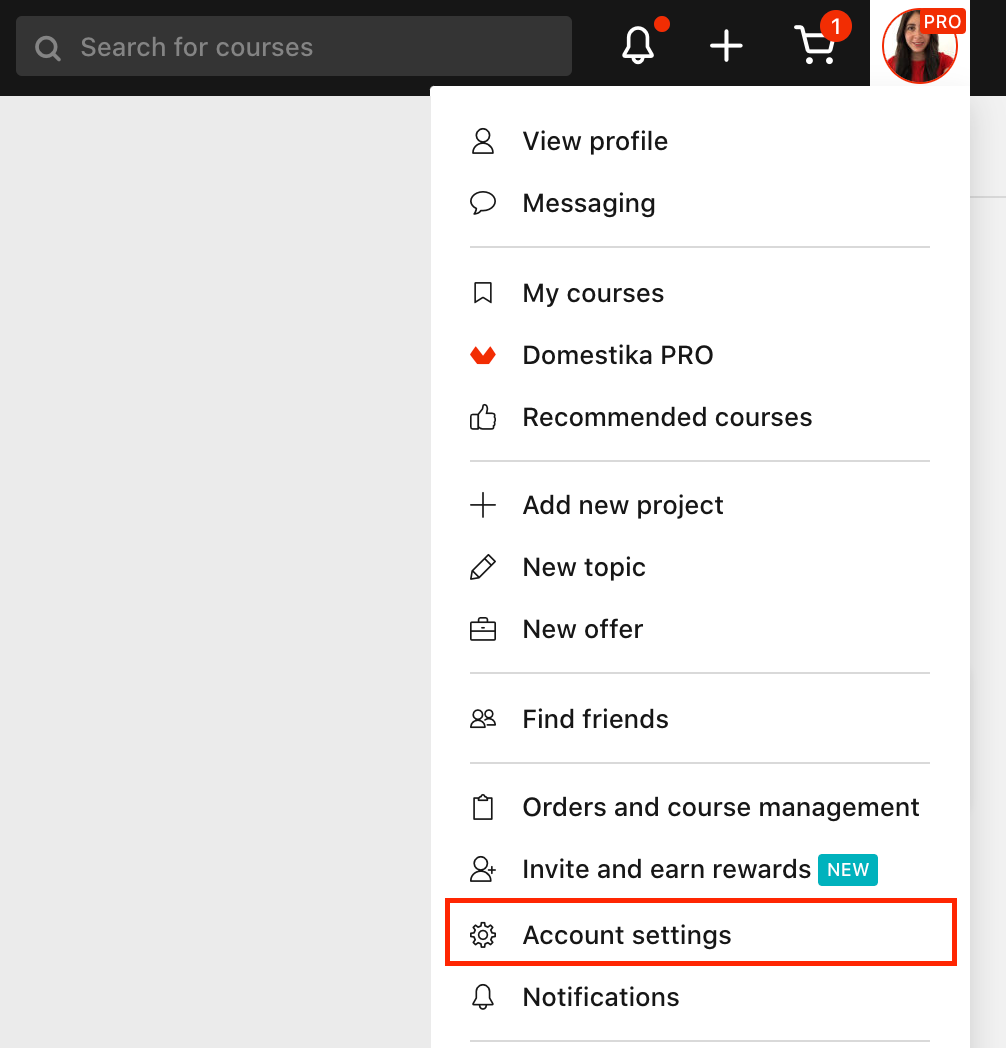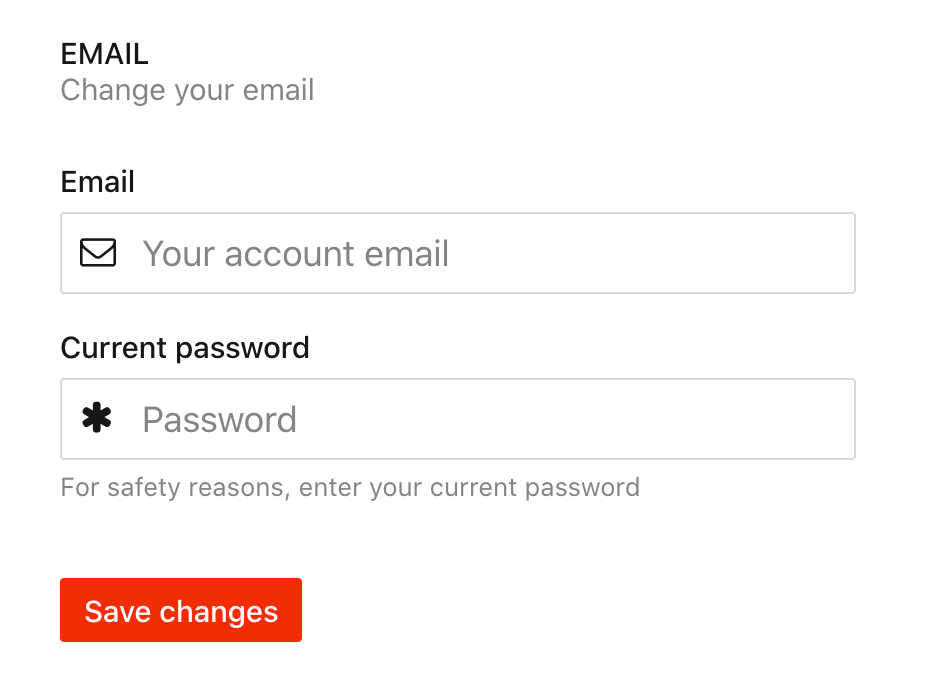 App:
From the App, you should firstly go to the "Profile" tab and click on the gear icon that appears in the top right-hand corner. Once there, if you scroll down the screen, you will find the email with which you have signed up for your course(s).
Please remember that if you have registered with your Apple ID, you were able to select the option to keep your email address hidden, therefore the address that may appear will be one created by their platform and will end with the domain @privaterelay.appleid.com. However, all of Domestika's emails will arrive to the email linked to your Apple ID and not to this generated alias email.
On the other hand, please bear in mind that if you created an account with your email address and then later tried to access by pressing the Facebook or Apple button, a new account is automatically created so you may have courses in more than one profile. If you have purchased a course and your are not sure which profile you used to do so, we recommend that you check the purchase confirmation email that will have arrived to the associated email with your account in Domestika, where you can see the username as the addressee, which should coincide with the username that you see in your profile. If that is not the case, you are accessing the wrong account.
In the case that you are in the wrong profile, you will only need to sign out of your current session and sign in again by selecting the correct option, whether that be with your email and password, your Facebook profile using the "Log in with Facebook" button or with your Apple ID using the "Sign in with Apple" button (from the App).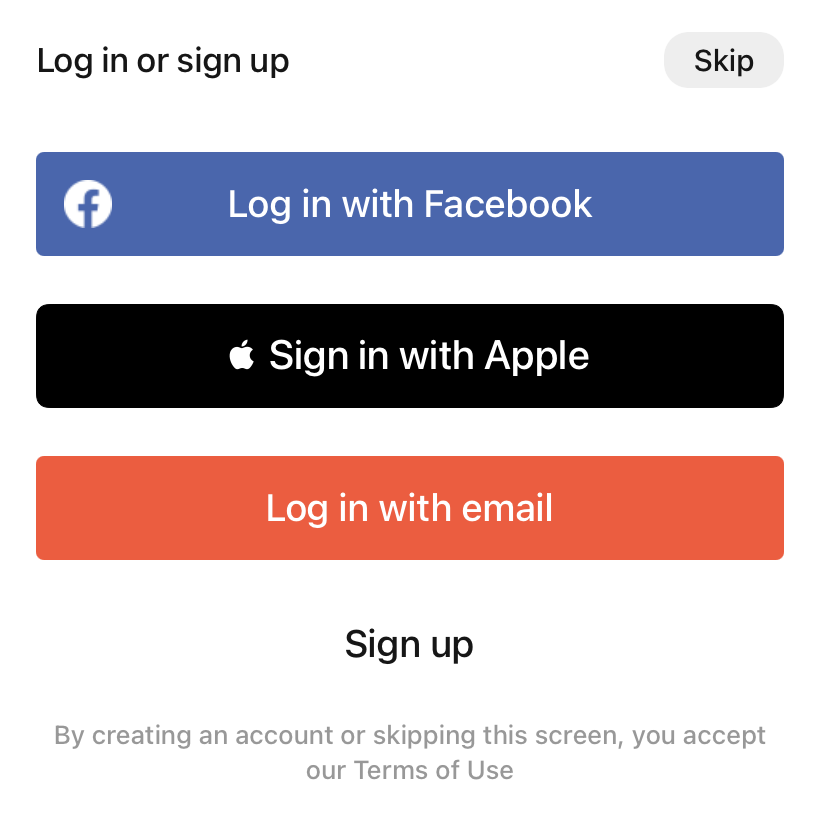 If the email address with which you have registered in Domestika is no longer active, please contact us so that we can help you make a change of address.
Other articles that could interest you: