Domestika Plus subscription includes one credit each month, which you can exchange for any course, regardless of its duration or price.*
*they cannot be used to purchase courses that are part of a bundle, gift cards or gift courses.
Please note that the courses you purchase with credits, like any course you purchase from Domestika, will be yours forever.
You will receive one credit each month (starting on the day you purchase the subscription) and in your profile, in the Your Plus credits section, you will always see the date when you will receive your next credit.

When you find a course you are interested in, you will see the option "1 credit". Just click there and confirm that you want to exchange one of your credits.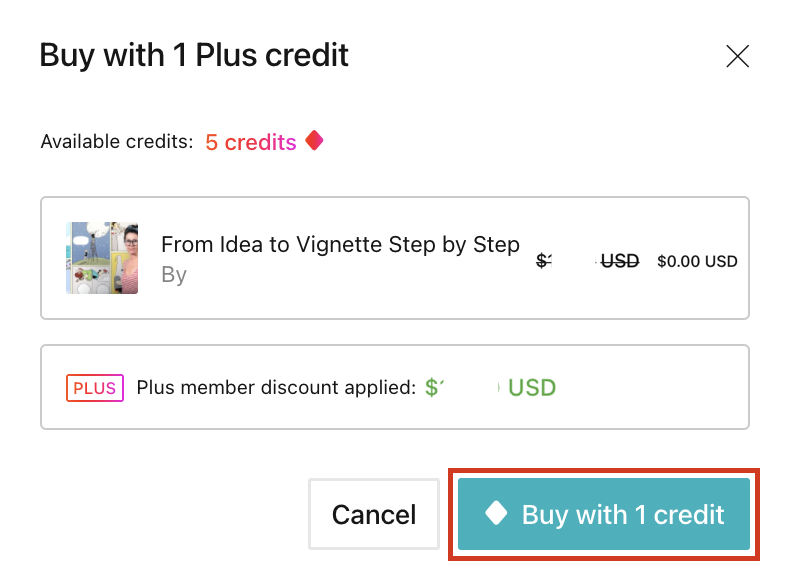 You will also see this option when you enter directly to your cart, when you want to finalize the purchase. When you exchange them, the credits with the closest expiration date will always be used first.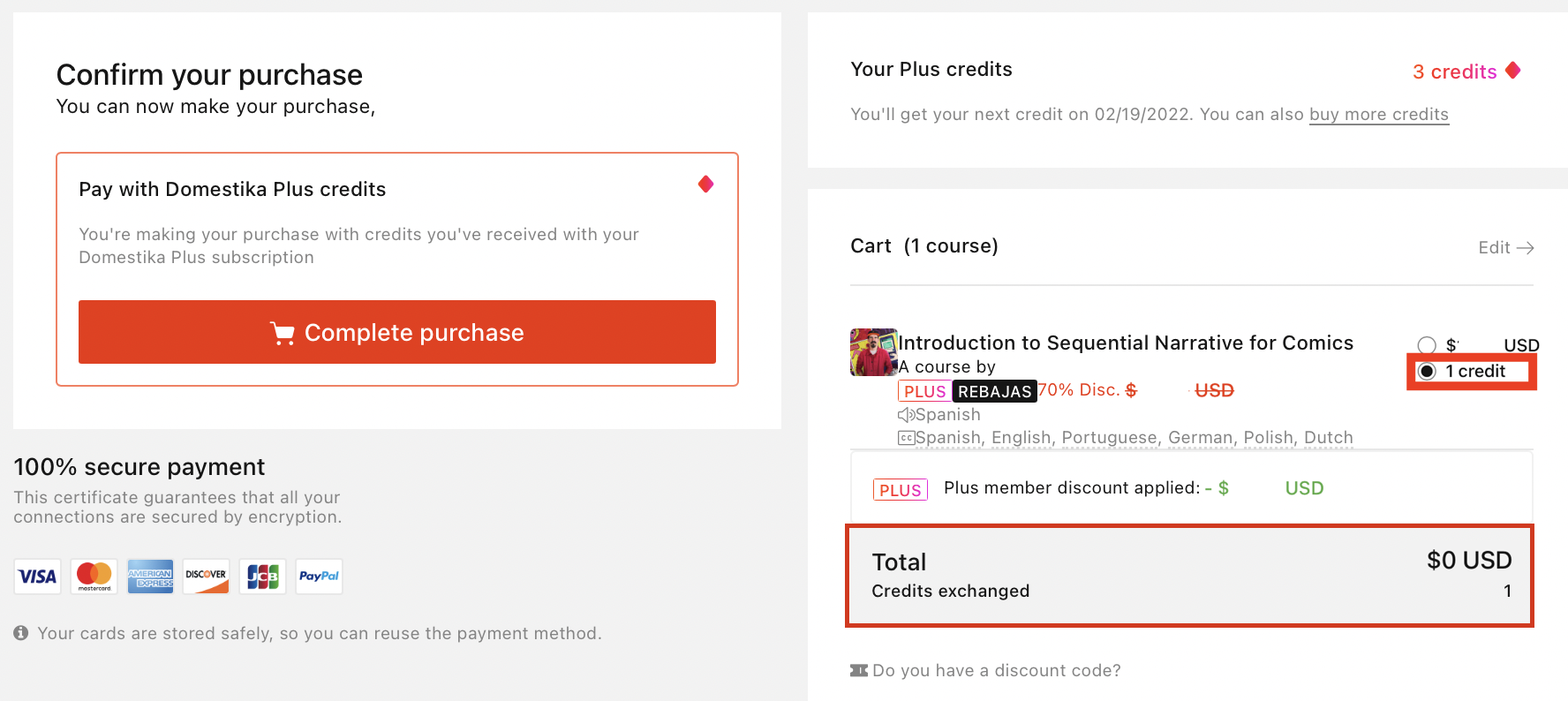 In the Your Plus credits section of your account you will always be able to see your available credits and their expiration date. You will also find there the option to buy more credits.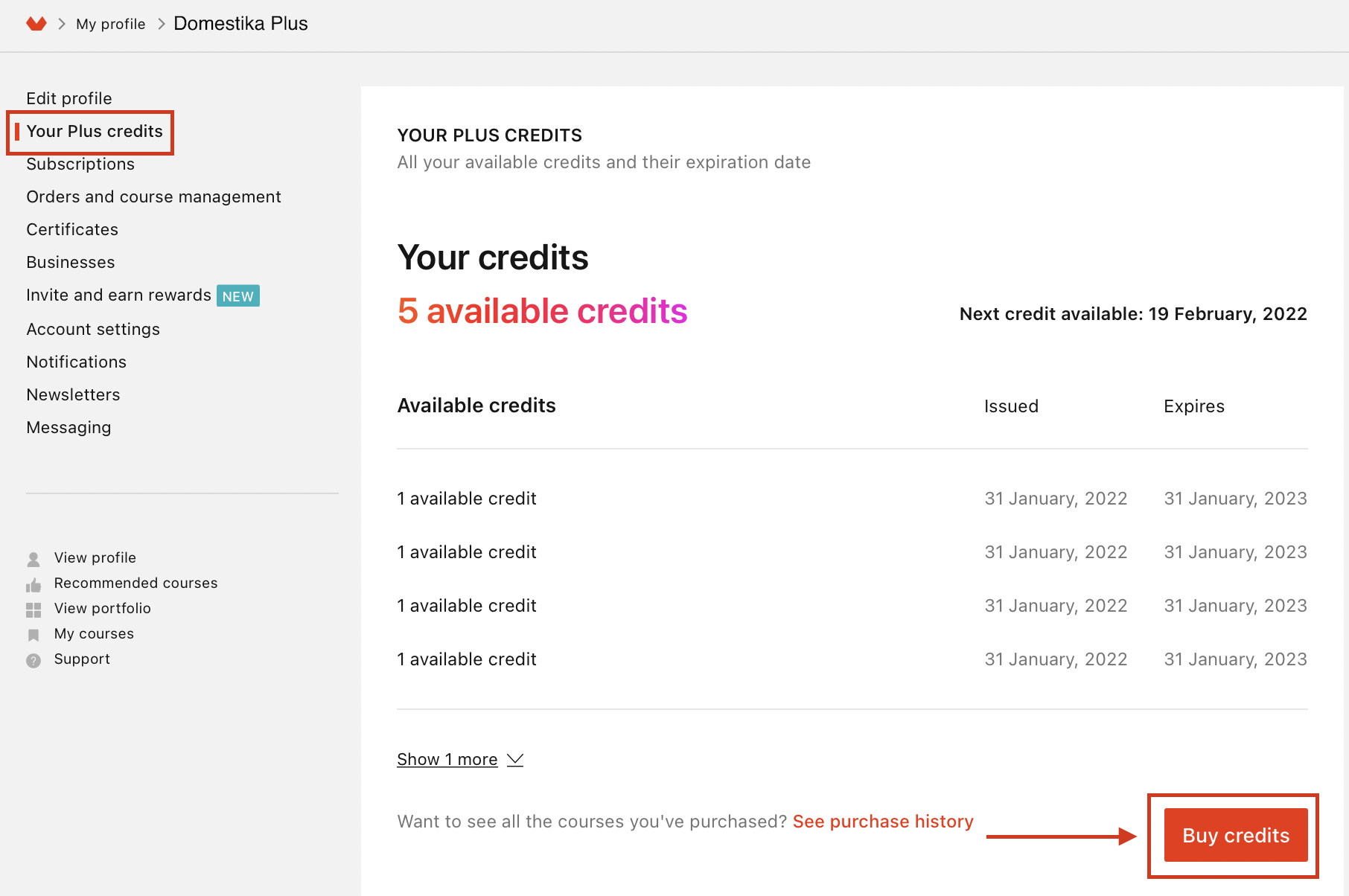 You can use your credits both from the website and from the Domestika App.
You'll see your available credits and their expiration date in your profile.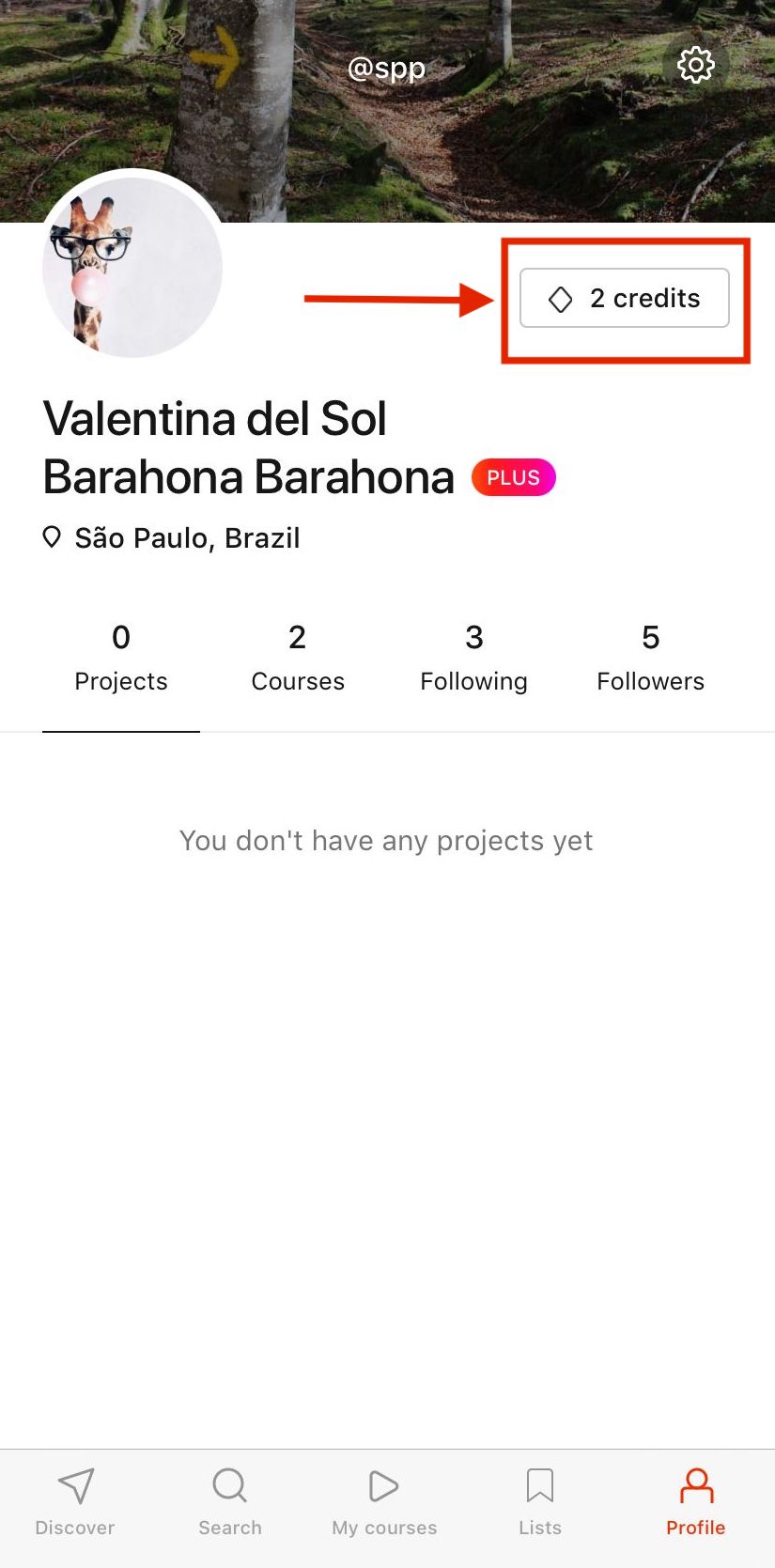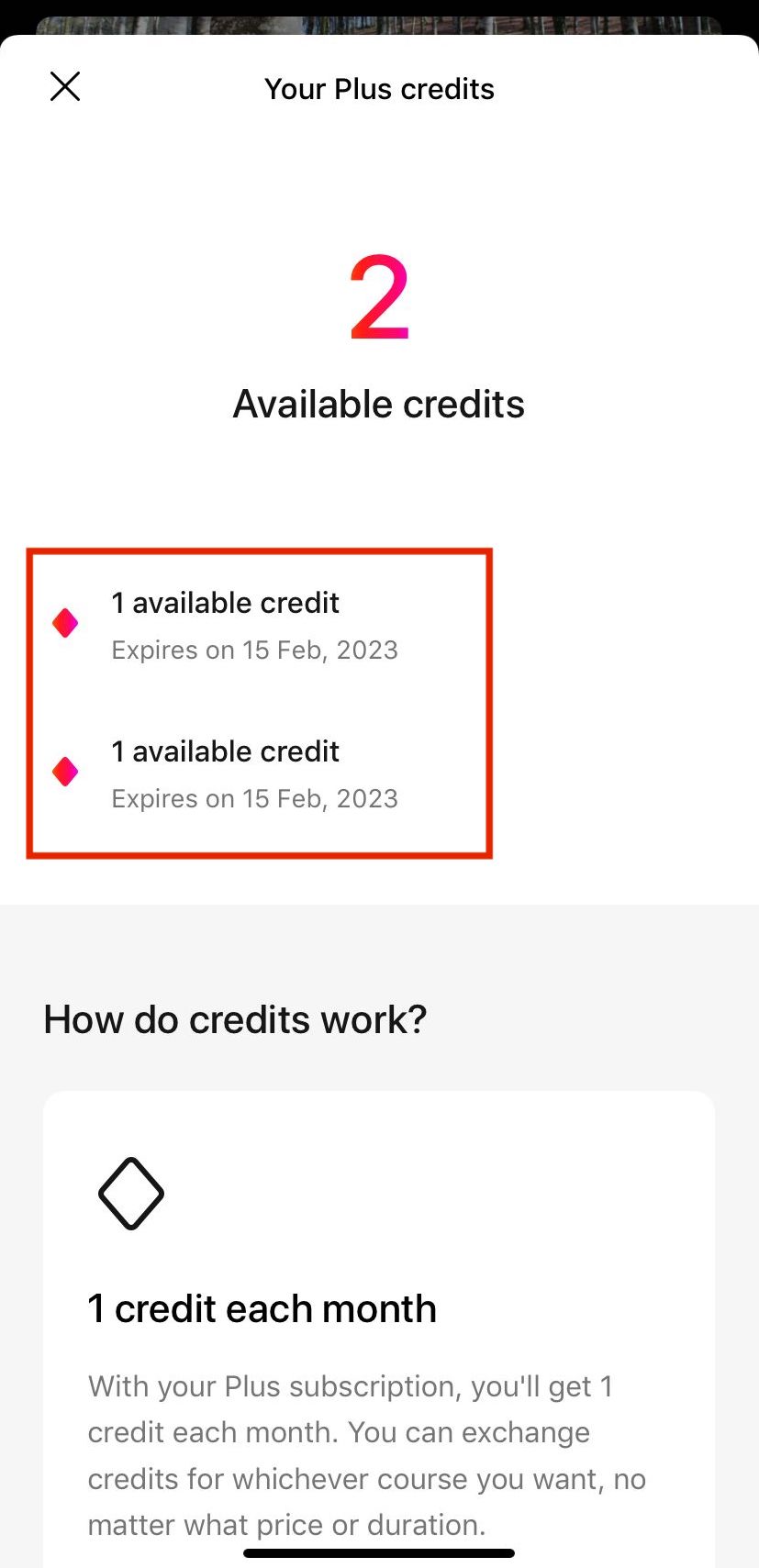 To buy a course with a credit just click on the credit icon and then confirm.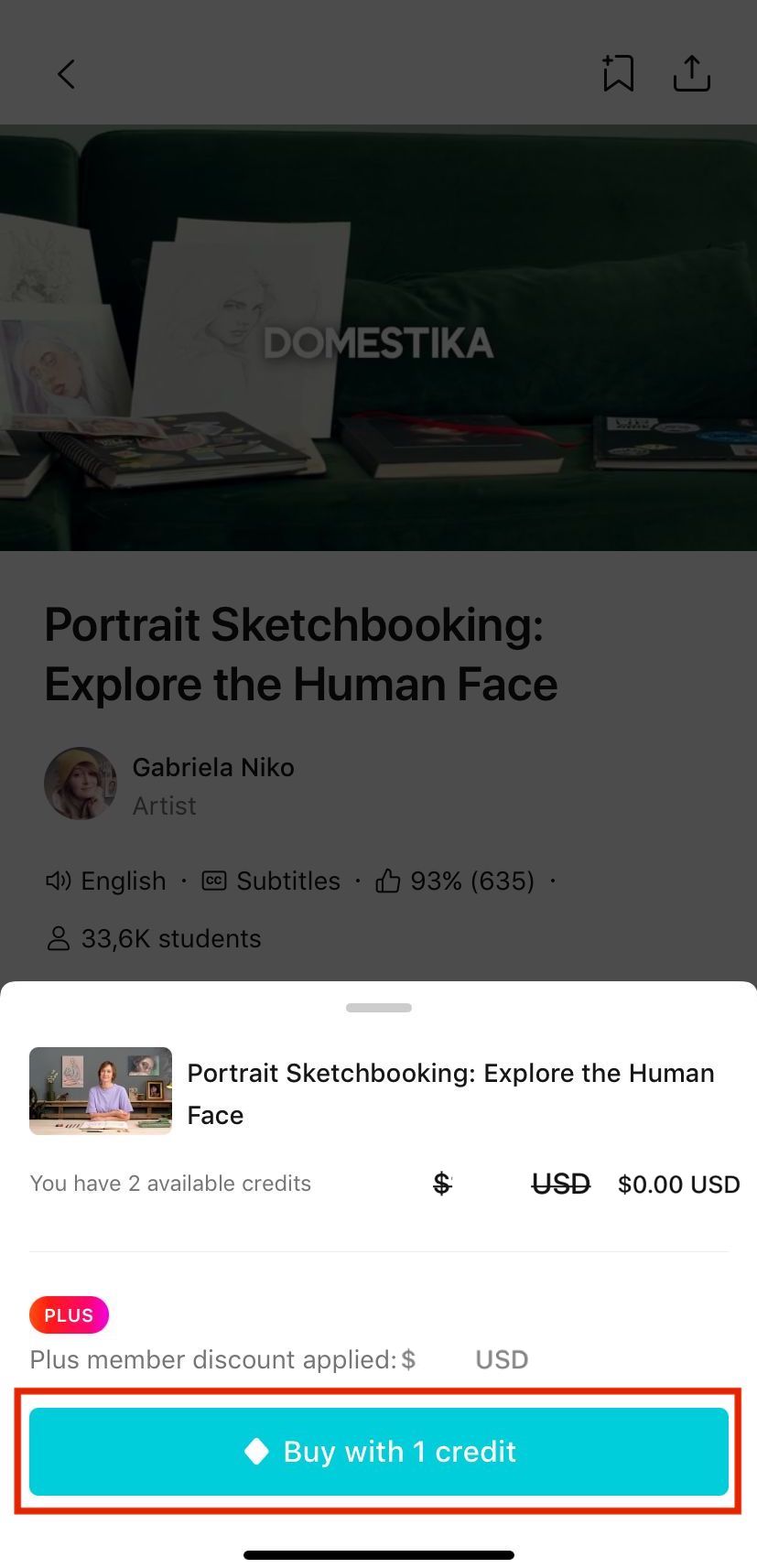 If you want more information about Plus credits, you can visit this article.
If you have any problems exchanging your credits, you can contact us by clicking here and we will be happy to help you.