Subscribing to Domestika Plus and receiving all of its benefits is very easy!
You just have to access our website, add the Plus subscription to your shopping cart from the Plus section on the top bar and complete the corresponding payment. 
You can choose to buy a yearly or monthly subscription and the renewal, in both cases, will be automatic. You can always view your subscription information from the Subscriptions section of your account and change the payment method before the next renewal if you wish to do so.
If you use the Domestika app you can click on the banner you'll find in the Discover section or tap on Profile on the bottom-right and then Settings (gear icon) and click on the Domestika Plus section.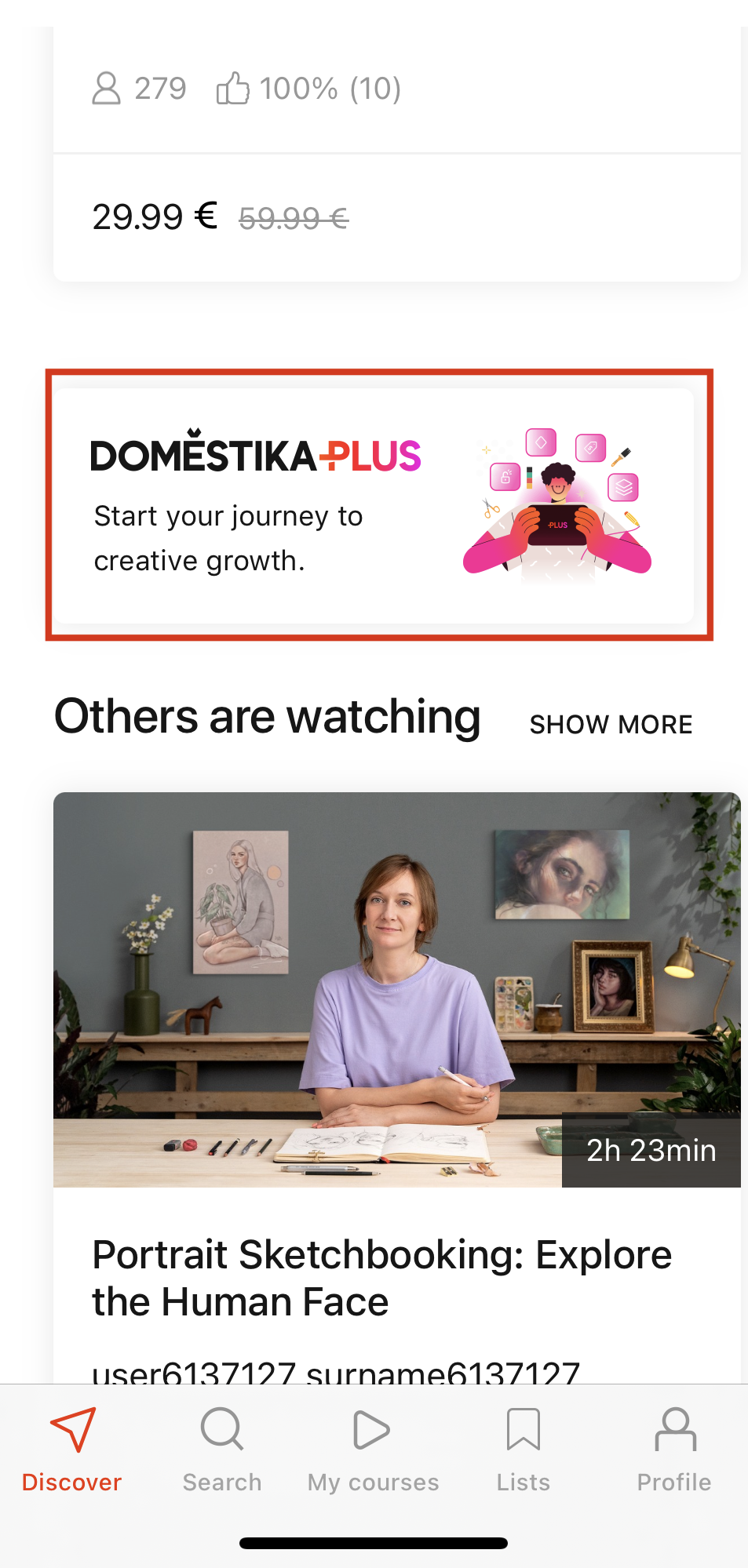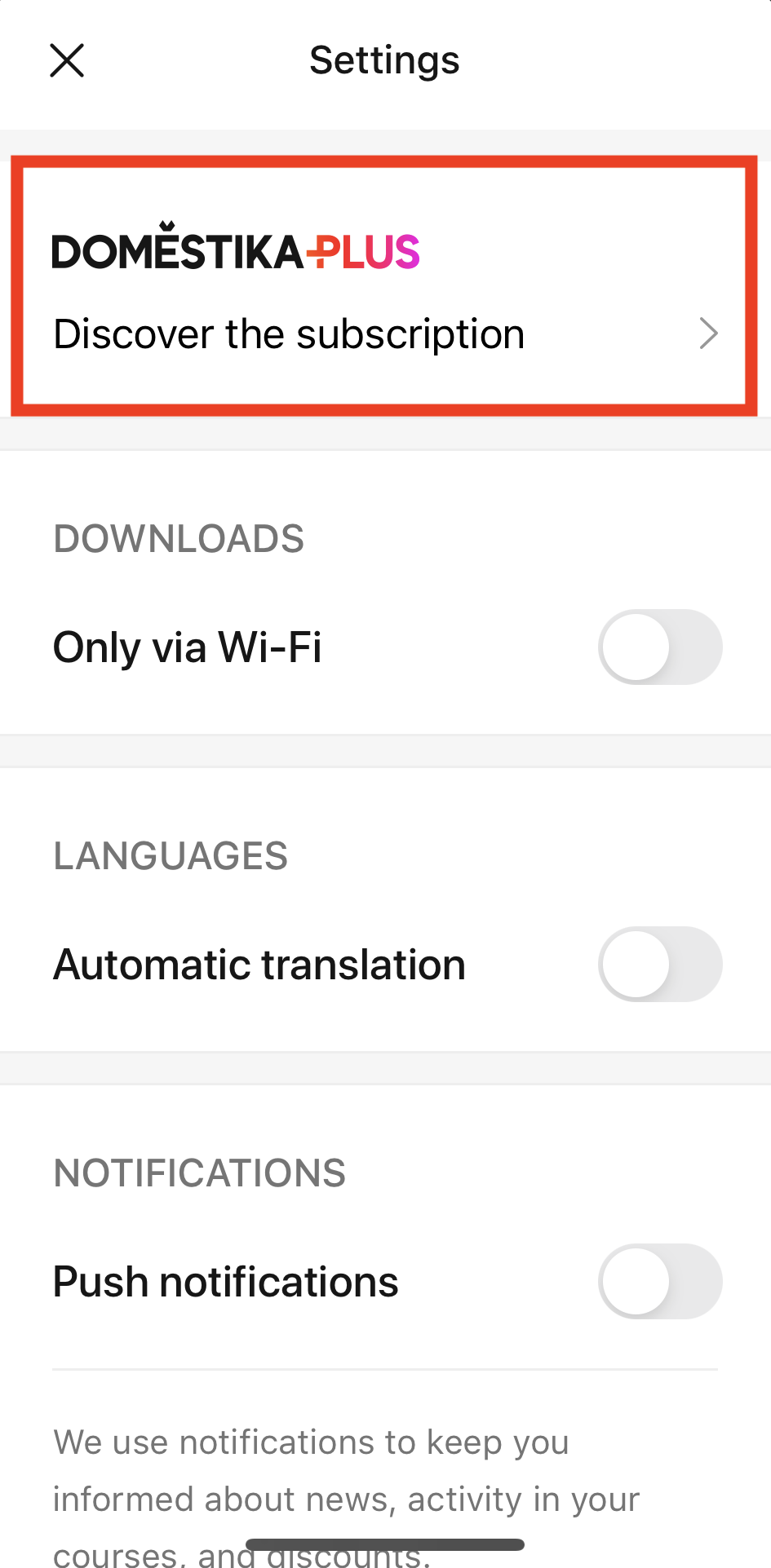 There you'll find the details of the monthly and yearly subscriptions and you can select the one that suits you better.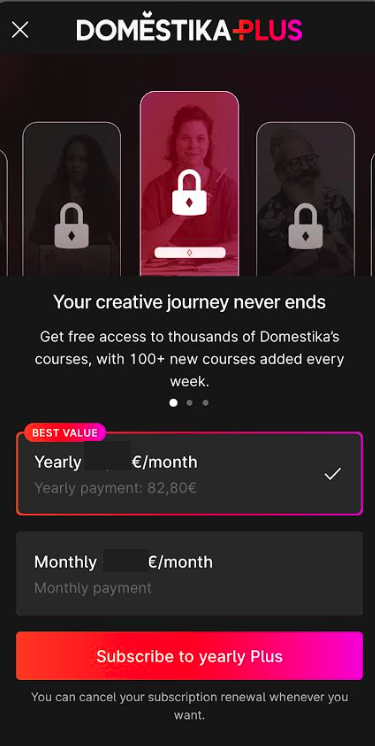 Bear in mind that if you're using an iOS device, the subscription will be purchased through the Apple Store. You can find more information by visiting this article.
Once you've subscribed, you'll be able to see your subscription information and next renewal date from your profile's settings.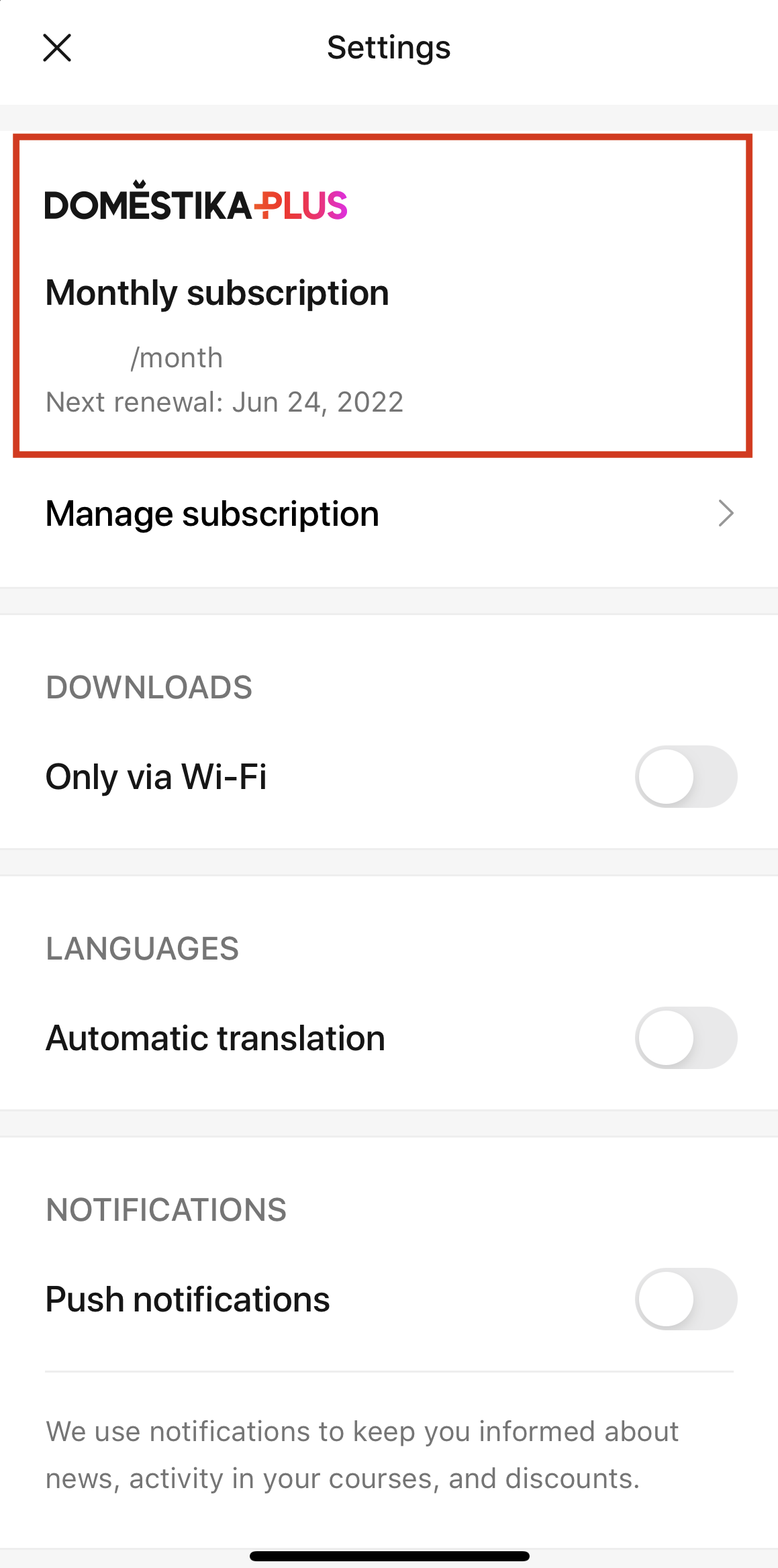 To know more about the Plus subscription in the app you can click here.
Other articles that may interest you: