To edit your profile, simply log in and click on your profile icon in the top right corner.
A drop-down menu will open with all the options, from which you should choose "Account Settings".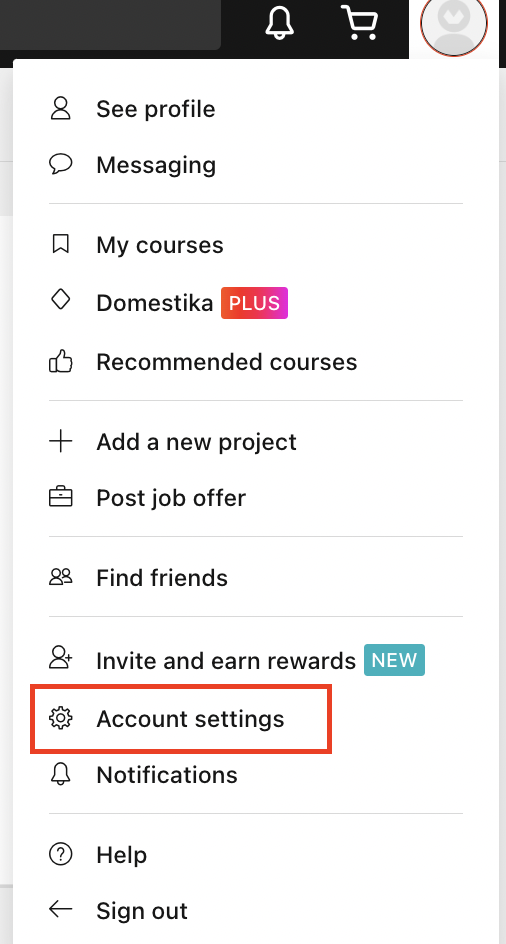 Once inside, the "Edit profile" option will appear. You can access it directly from here.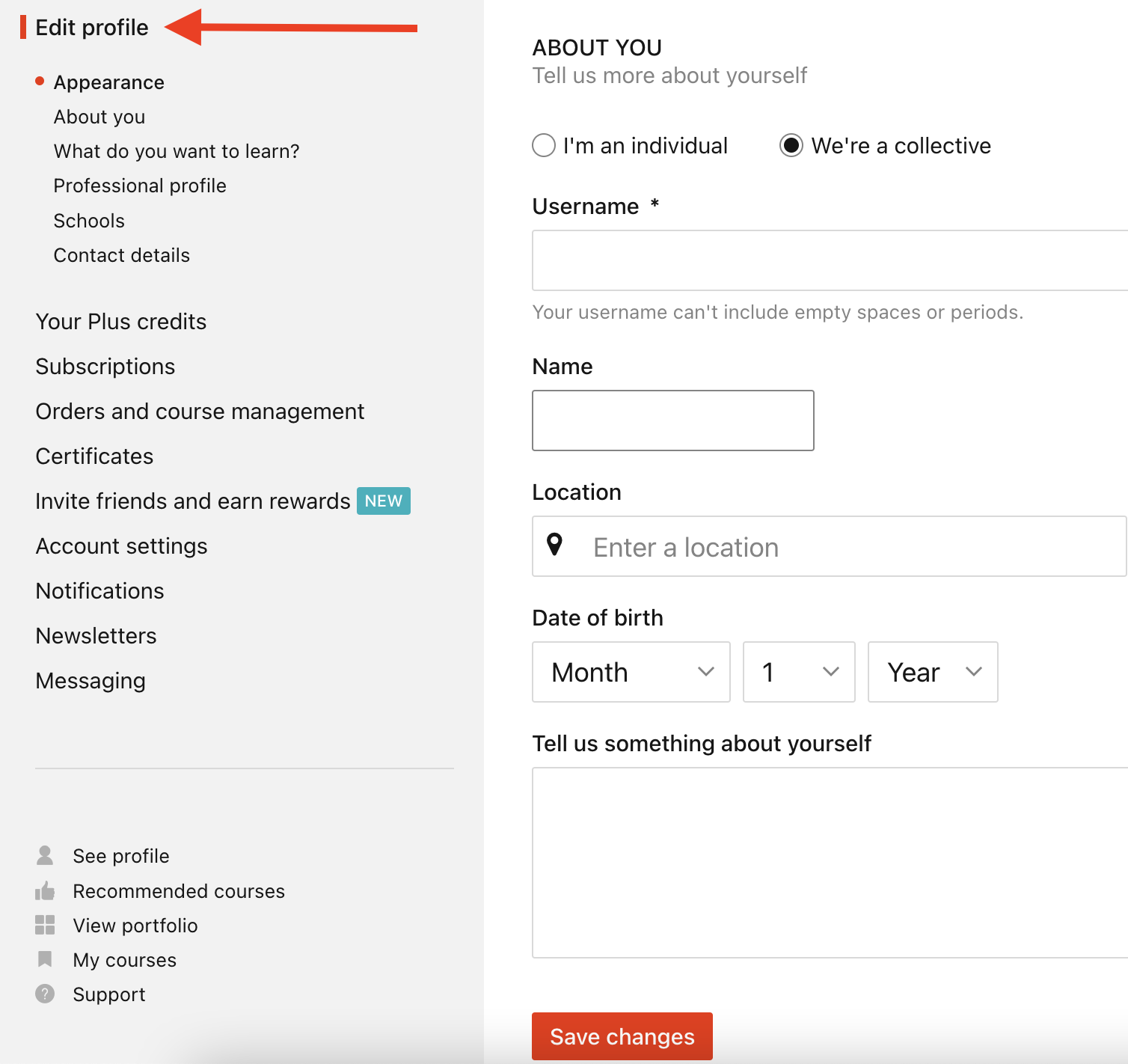 You will be able to add and modify the following information:
Profile and cover image
Username, which will be your nickname in the Domestika community. *This is the only mandatory field
Name
Personal description (or of your organization in the case of a group or company)
Location
Your preferred Domestika categories
If you are looking for a job, your profile and professional preferences
Your school or educational institution
Your website or contact
None of the fields is obligatory, except for your user name, but the more complete your profile is in the community it will be easier to communicate and share your work with other creative profiles that are part of Domestika.
You may also edit the following information to your profile, by going to the Account Settings section: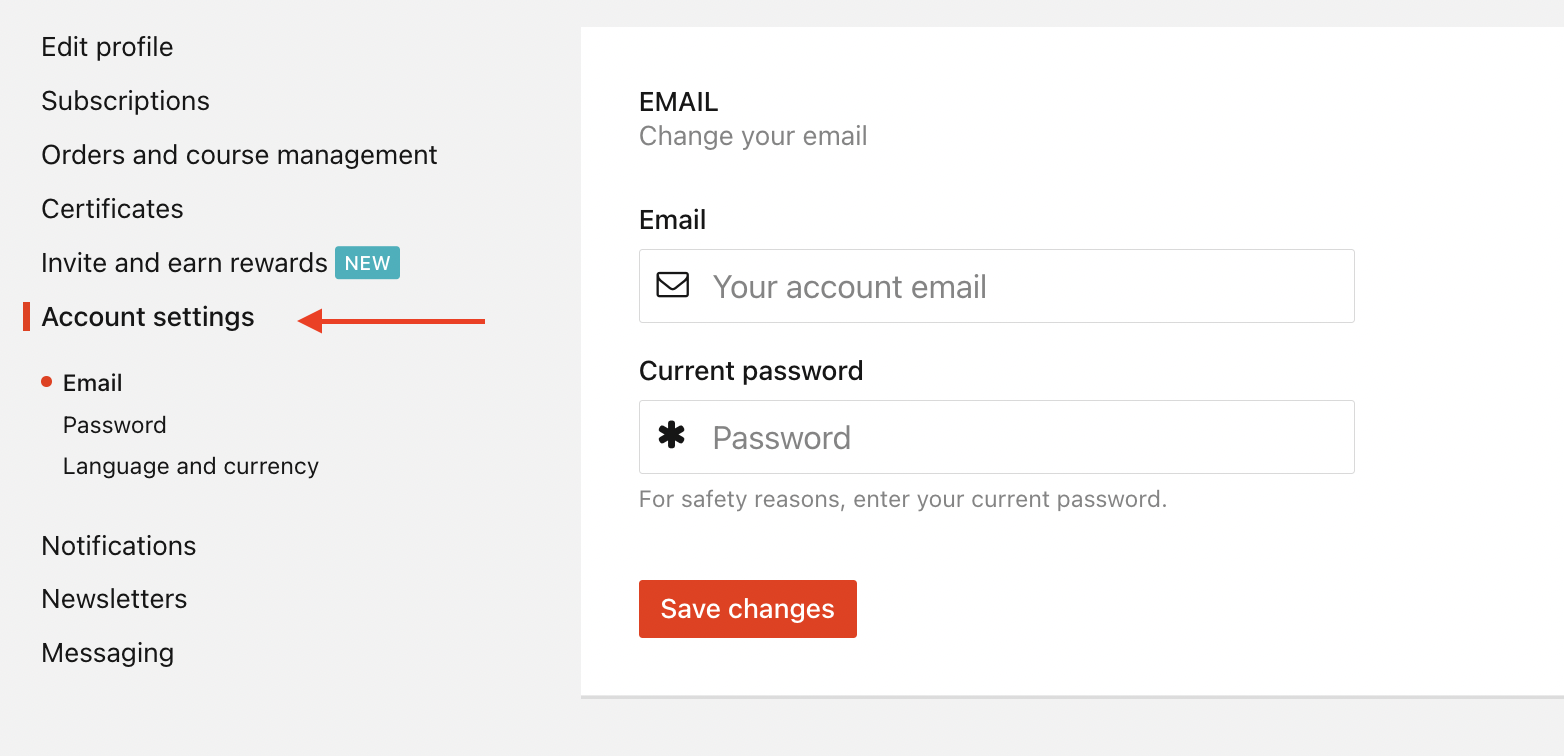 Once you made the desired changes, please remember to click on the Save changes button.
For information about your profile in Domestika's app, please take a look at the following article: Accessing your profile from the app and how to edit it
If you would also like to configure your messaging and email notifications, we suggest you visit the following articles: