Uploading your project is very easy, you just need to log in with your account and go to the Add a new project section in your profile.
Once inside, you will have to choose a title for your project and upload its content. Please bear in mind that in each project that you add in Domestika you can choose three file types: text, image and media.
Finally, you will have to select a cover image for your project and a creative area to which it pertains. Please know that not all the fields need to be completed in order to publish your project, just those which have an asterisk (*) next to them, if you created your project for commercial purposes, then you may fill out the fields with the corresponding information.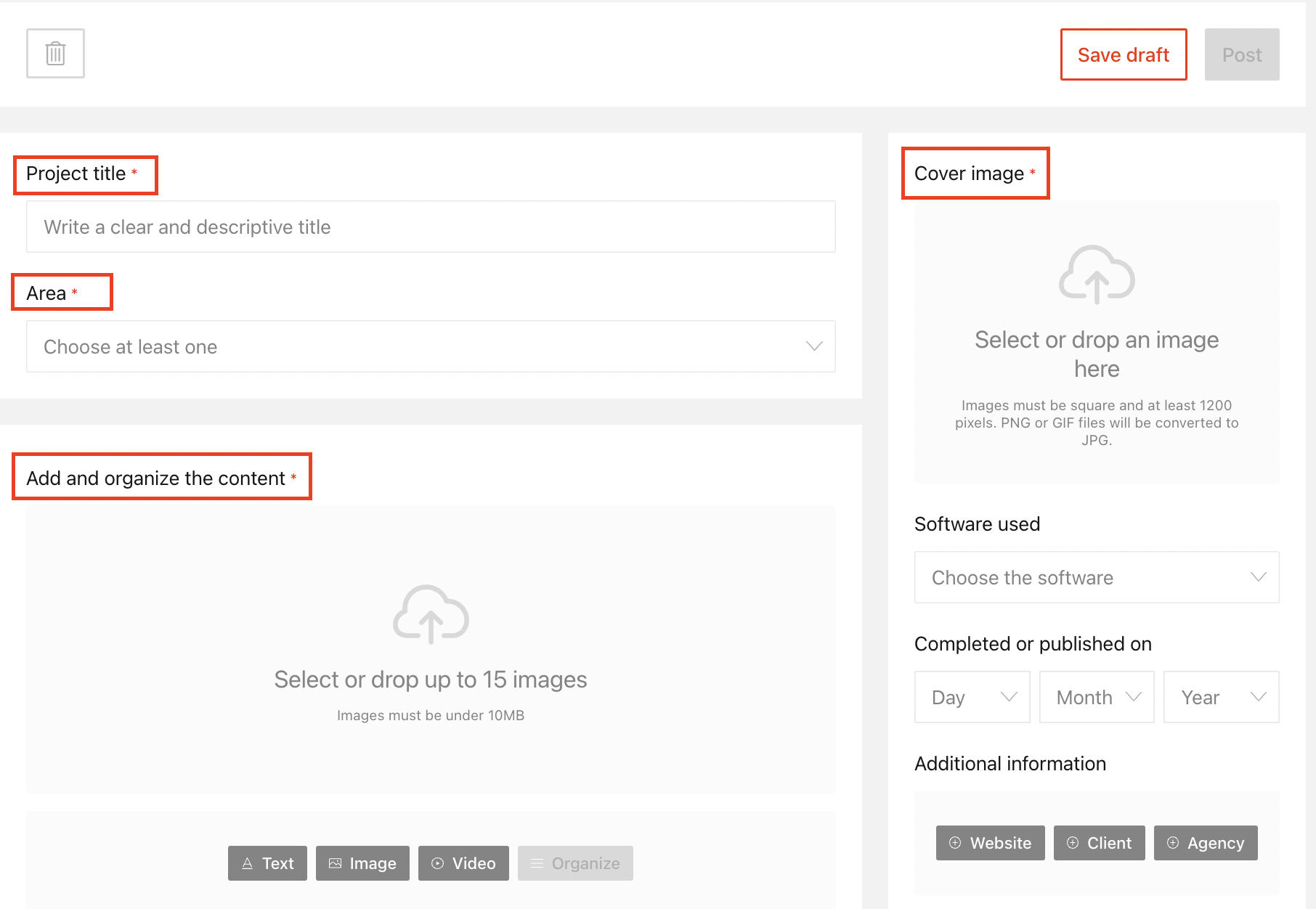 When you upload images to a project, they can sometimes appear cropped during the preview but don't worry, once you publish the project the full image will be displayed.
Is your project part of a course?
If your project is part of a course, you can add it to the course so that the other students and the teacher can see it and leave their comments and feedback. To do this, you only need to go to your course and make sure that you have marked all the units as completed, and go to the Projects section of your course. Once there, you will find the button "Publish Project" and from there you should follow the previously mentioned steps.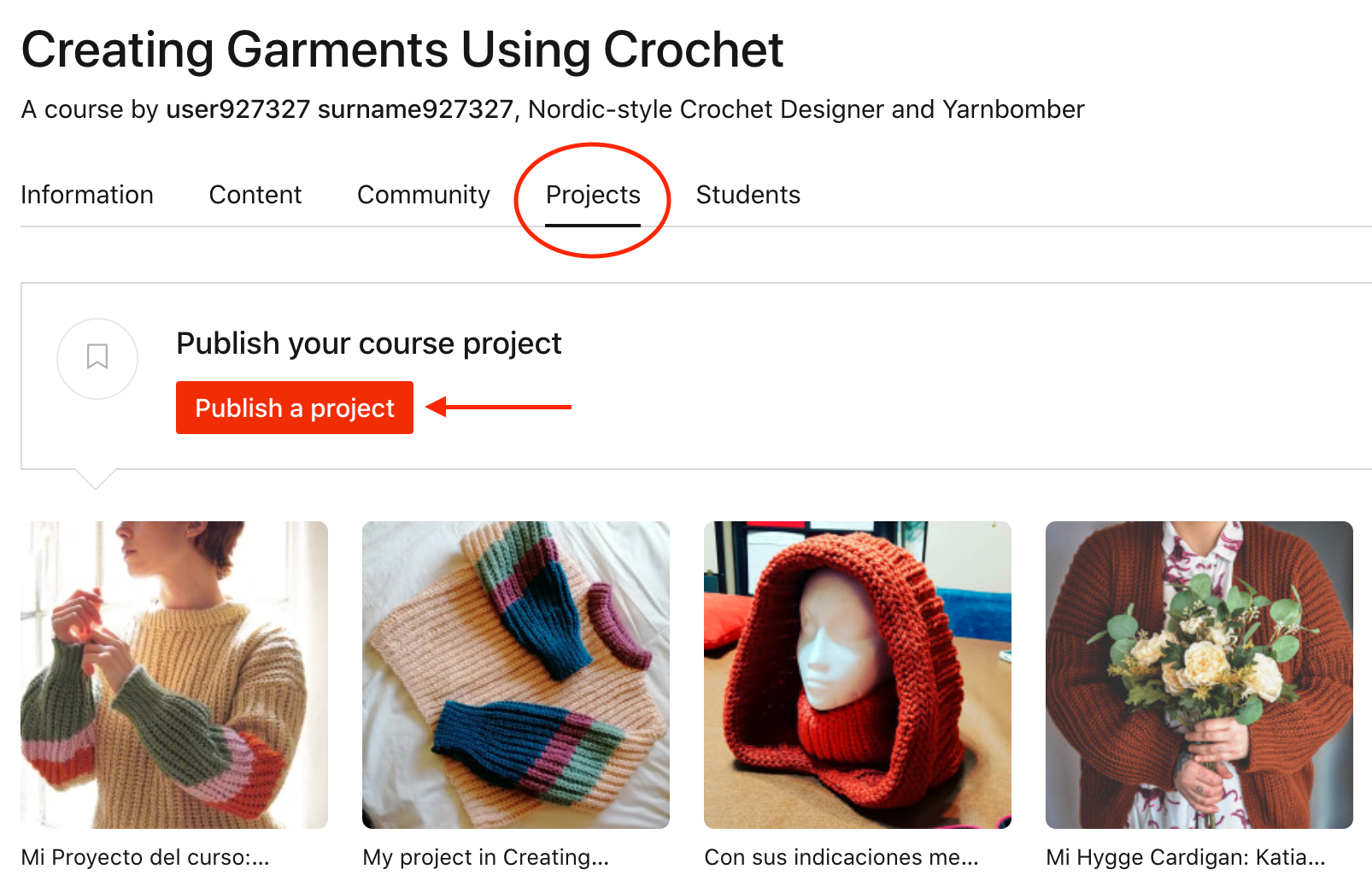 If you want your final project to be visible to the whole community, not only to the teacher and students participating in the course, make sure to select the option Share on Domestika's Projects section too before clicking on Post.
Remember, that if you don't feel ready to share your project, you can always select "Save draft" and publish it when you are ready to share it.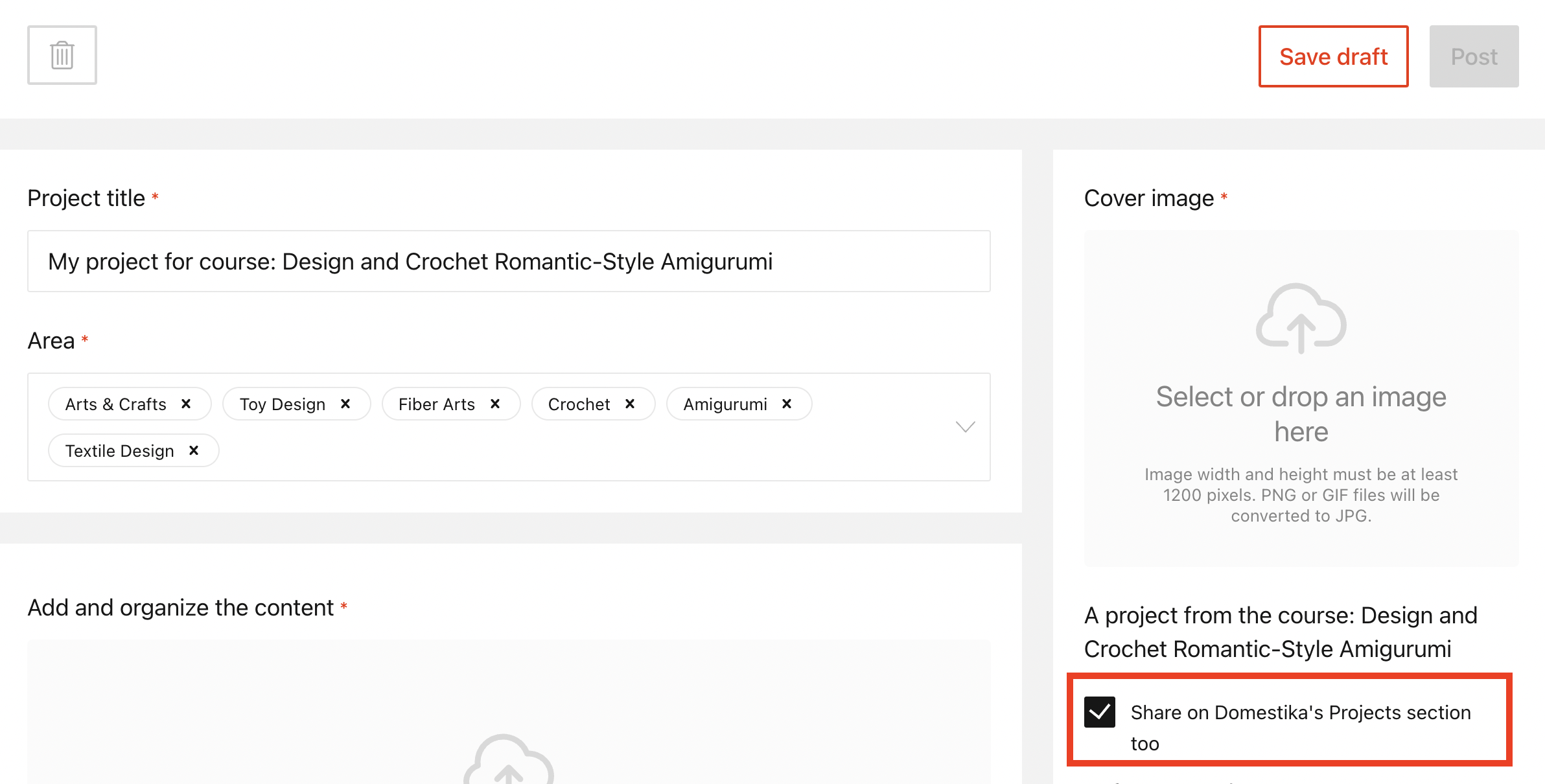 To access your saved drafts, go to the Portfolio section in your profile.

Other articles which may interest you: