On Domestika's App, you can create wishlists with your favorite courses so that they can be at your fingertips when you would like to buy them. To do so, you only need to follow these steps:
Log in to the Introduction Page of the course.
Click on the button "Save" which appears in the top right-hand side of the screen.
Decide whether you wish to add the course to an existing list or to create a new list.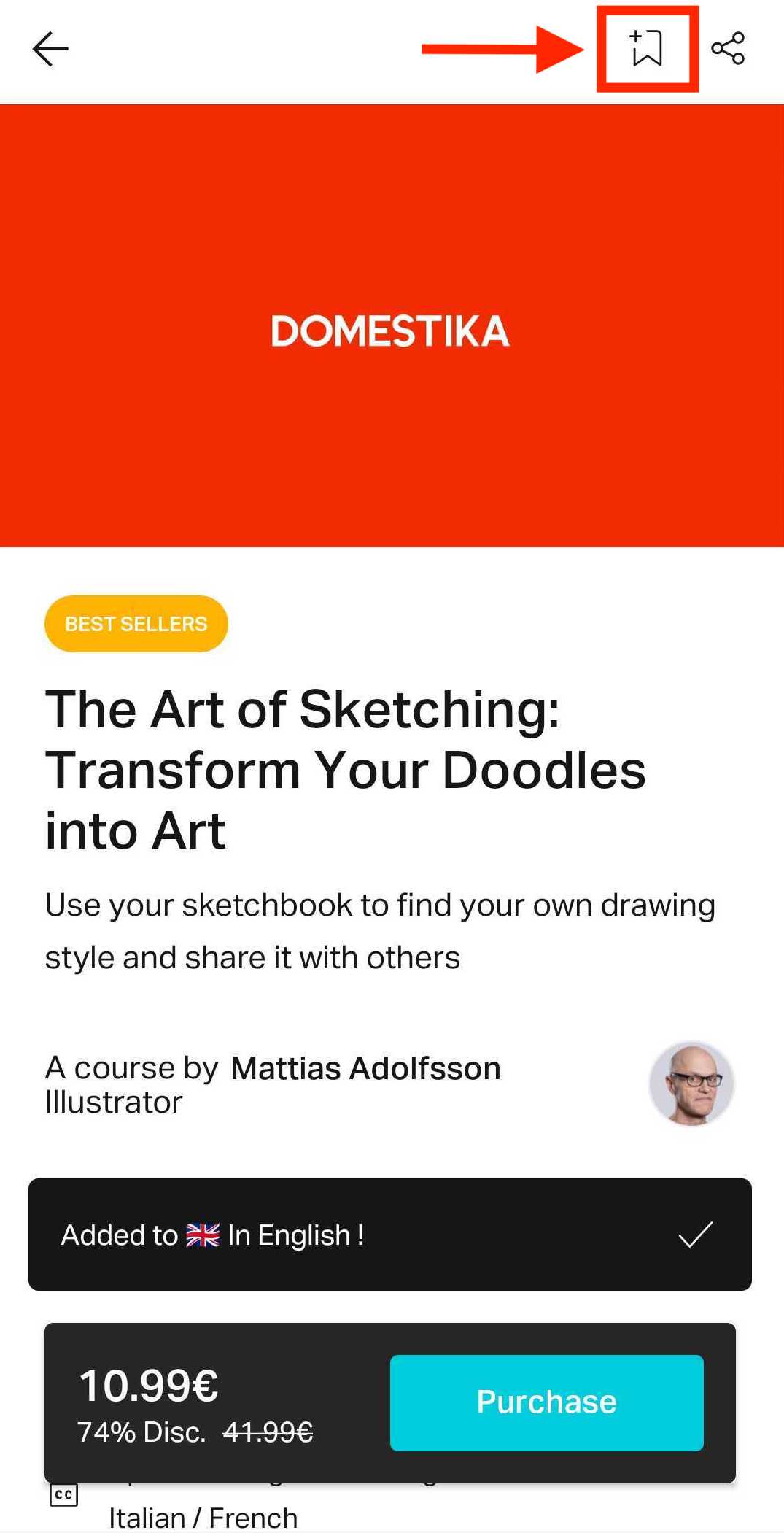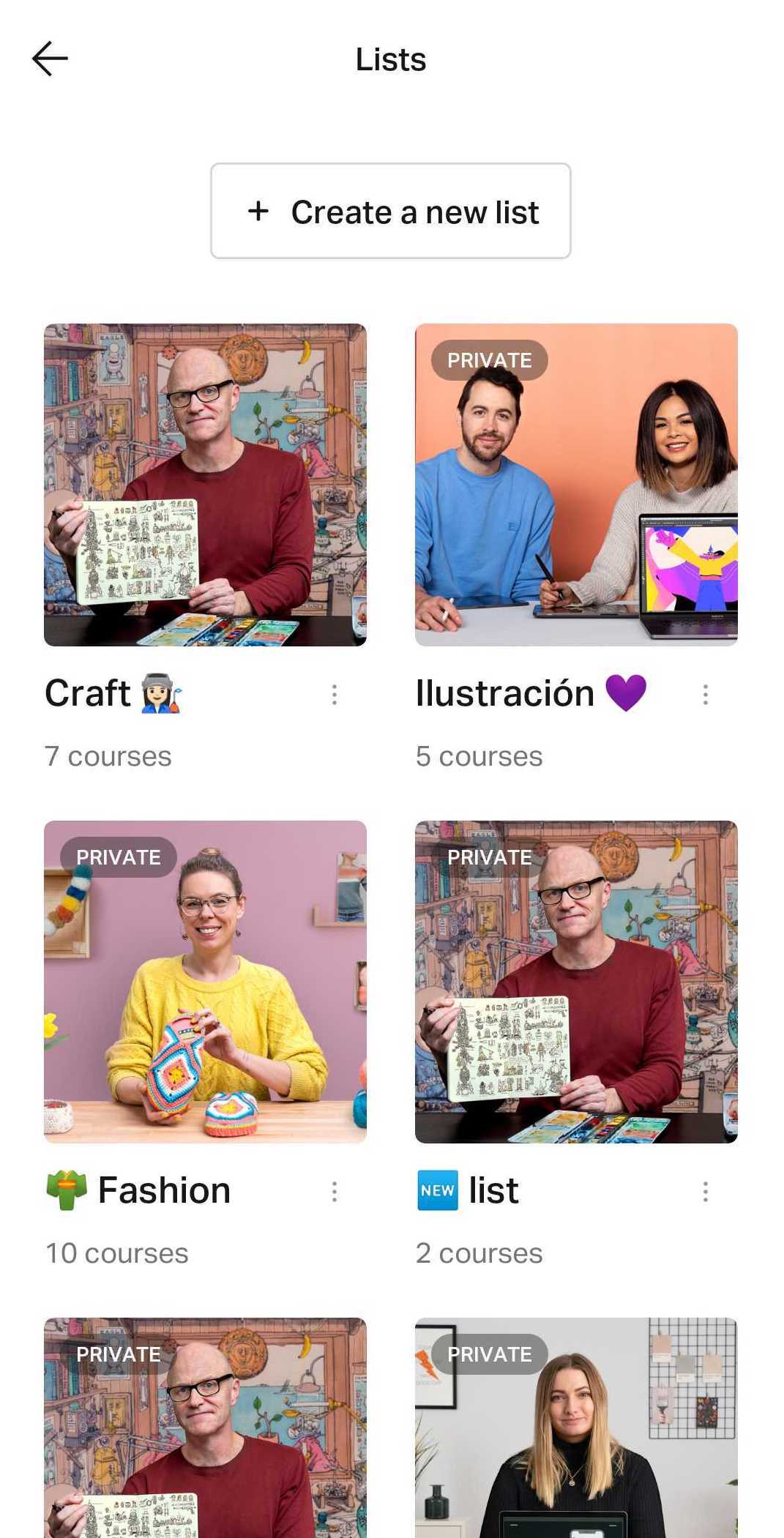 That's all! Your course will be automatically added to the list of your choice.
Remember that you can always edit or eliminate your lists from your "Profile" section, by clicking on the "X Lists" button that appears right next to your photo. You can also decide if you want your list to be public or private.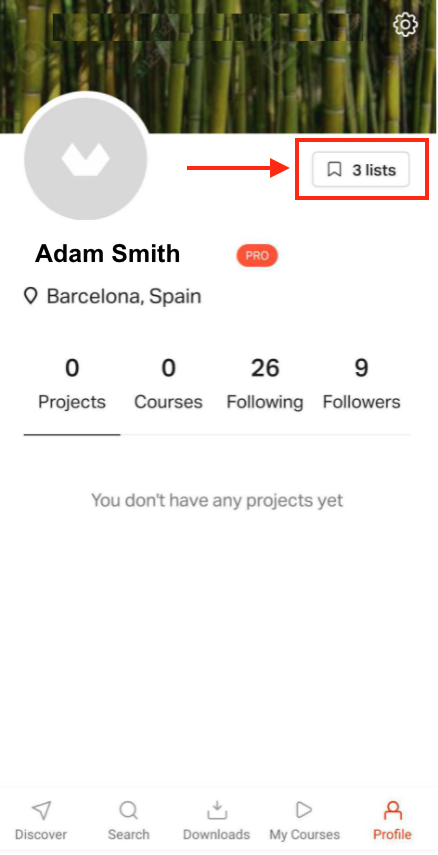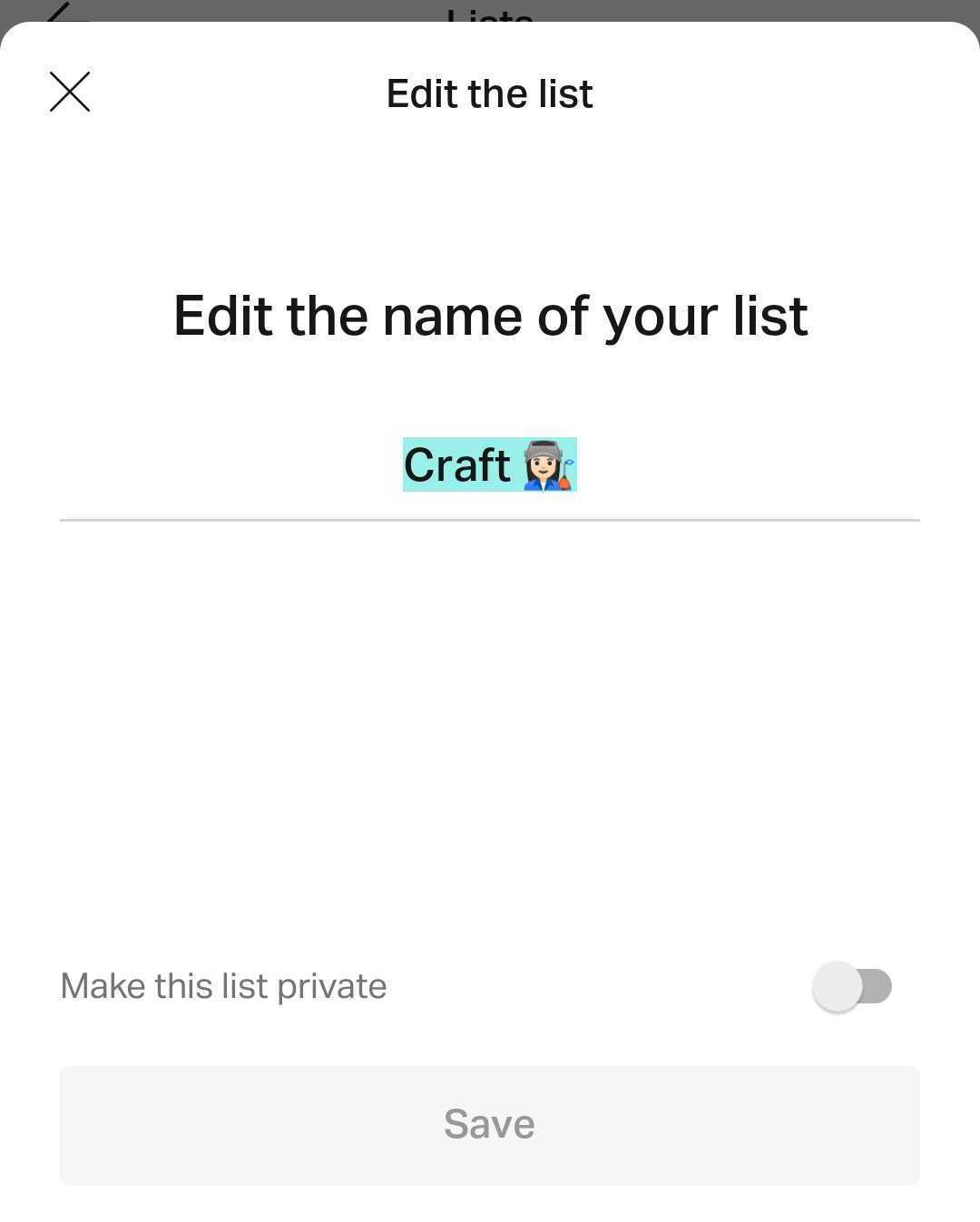 Lastly, on Domestika's webpage you can create lists which allow you to organize the courses that you have already purchased and these lists will automatically sync with the App. Please take a look at the following article for more information: Can I make lists to organize my courses and save those which I want to buy in the future?