The Domestika Plus subscription includes one credit every month, which you can redeem for courses. You can find everything you need to know about Plus Credits here.
Where can I find information about my Plus Credits?
All the information about your Plus Credits, as well as the option to buy more, can be found in the Your Plus credits section of your account.
You can also find this information in your profile, in the app.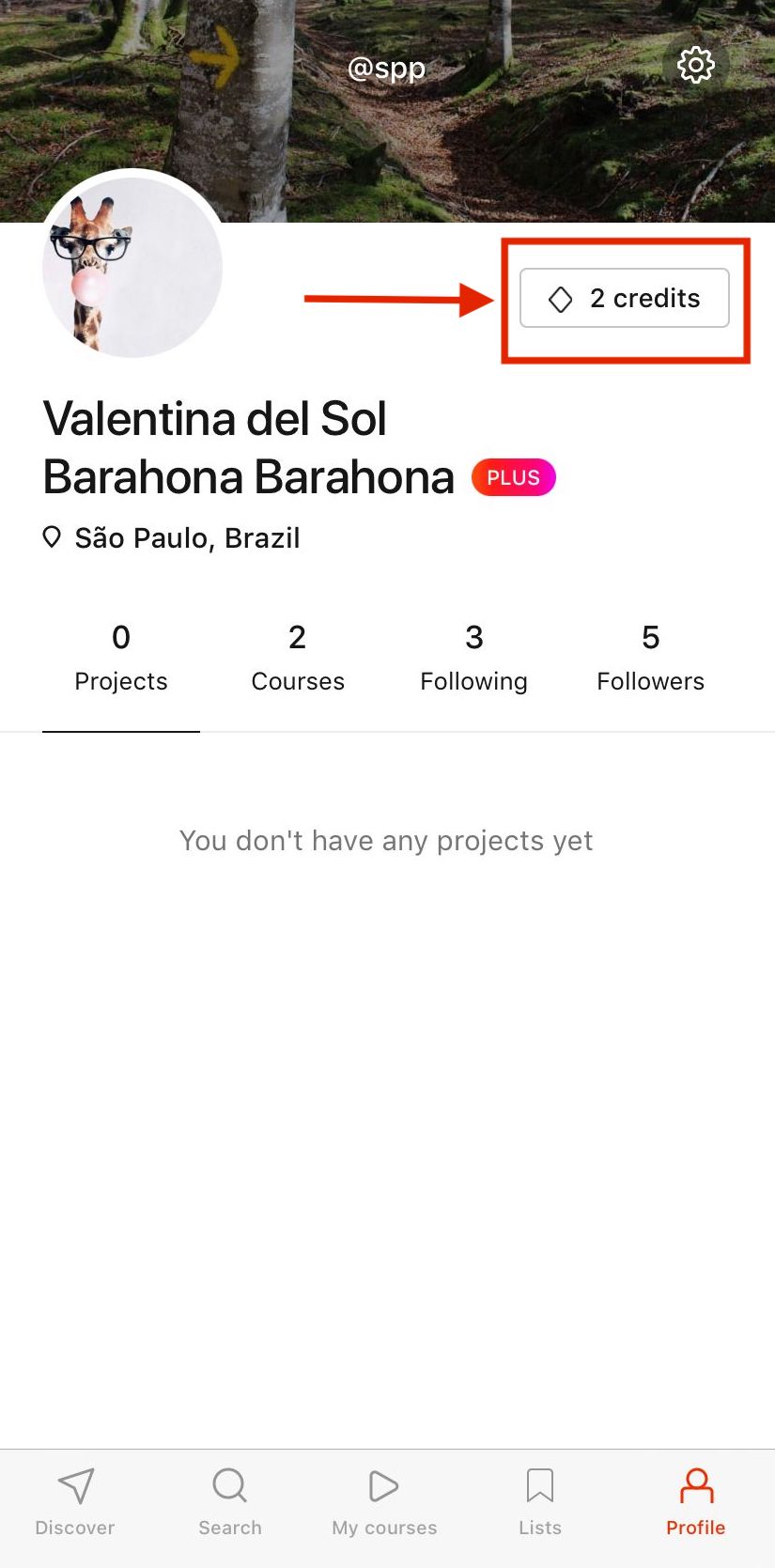 When do I receive Plus Credits?
You will receive one Plus credit every month, starting from the day you purchase the subscription. In the Your Plus Credits section of your profile, you will always see the date on which you will receive your next credit.

How do I exchange credits for a course?
Next to the button to add a course to your shopping cart, you will see the option "1 credit". Once you click there you just have to confirm that you want to use a credit.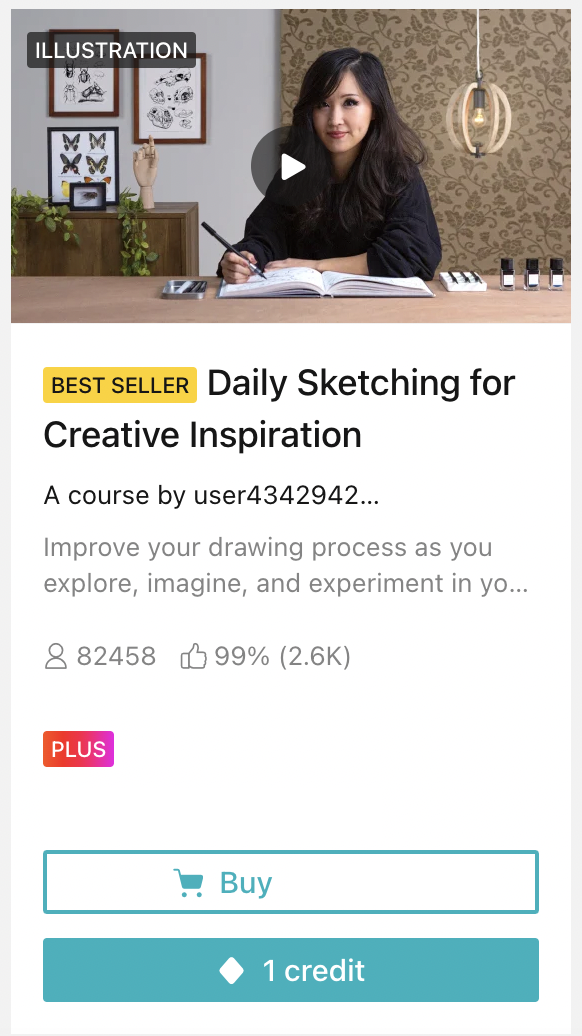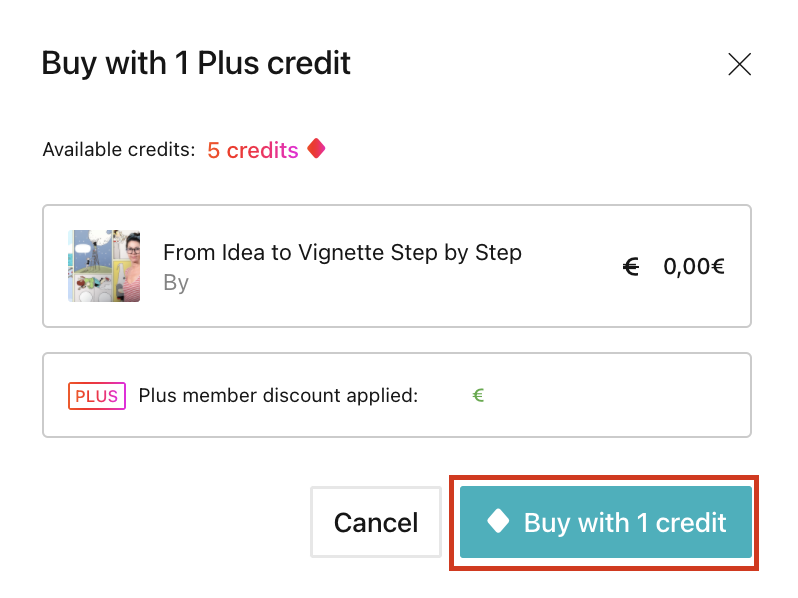 In the app you'll see the credit icon, just click on it and then confirm.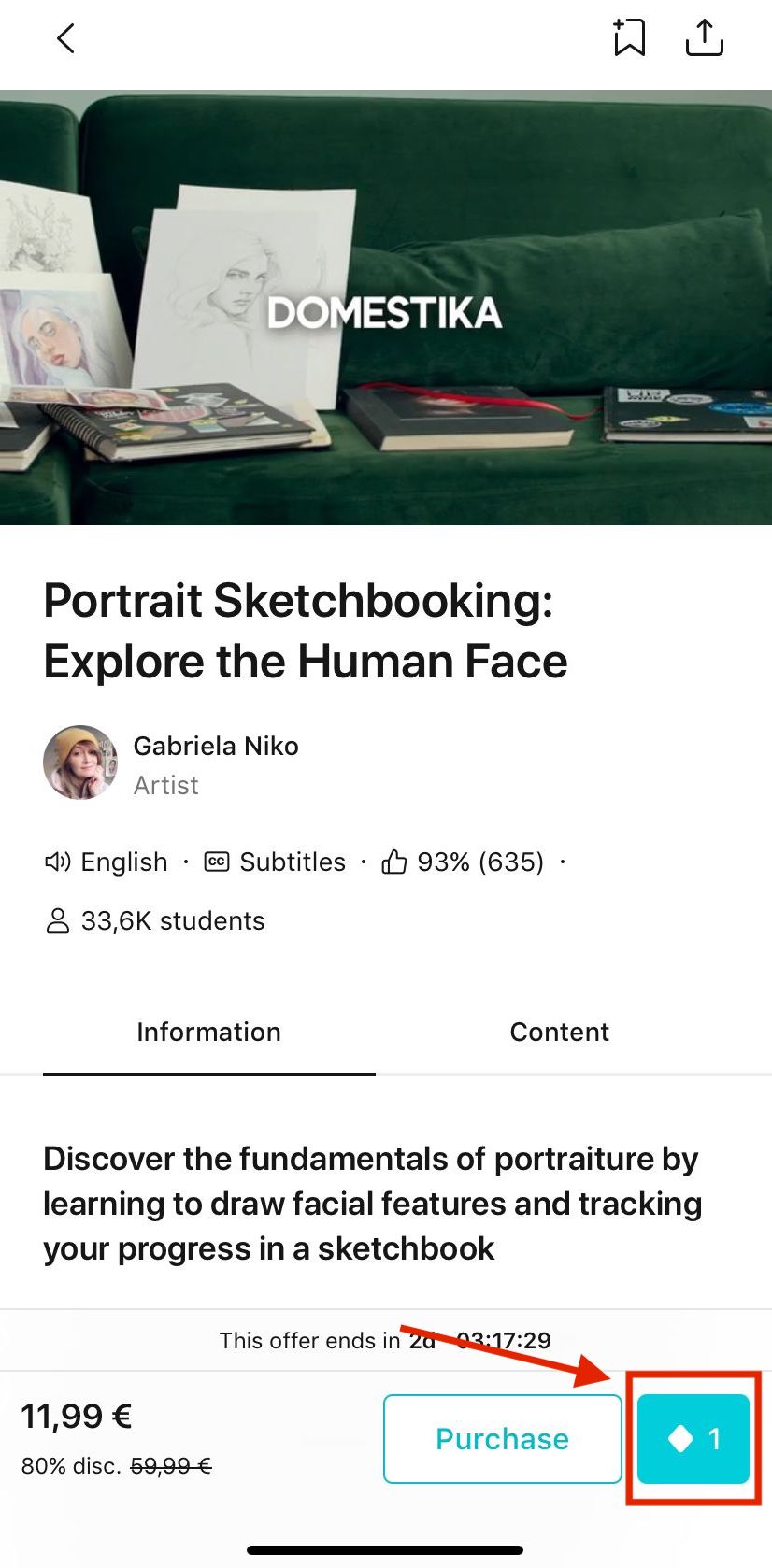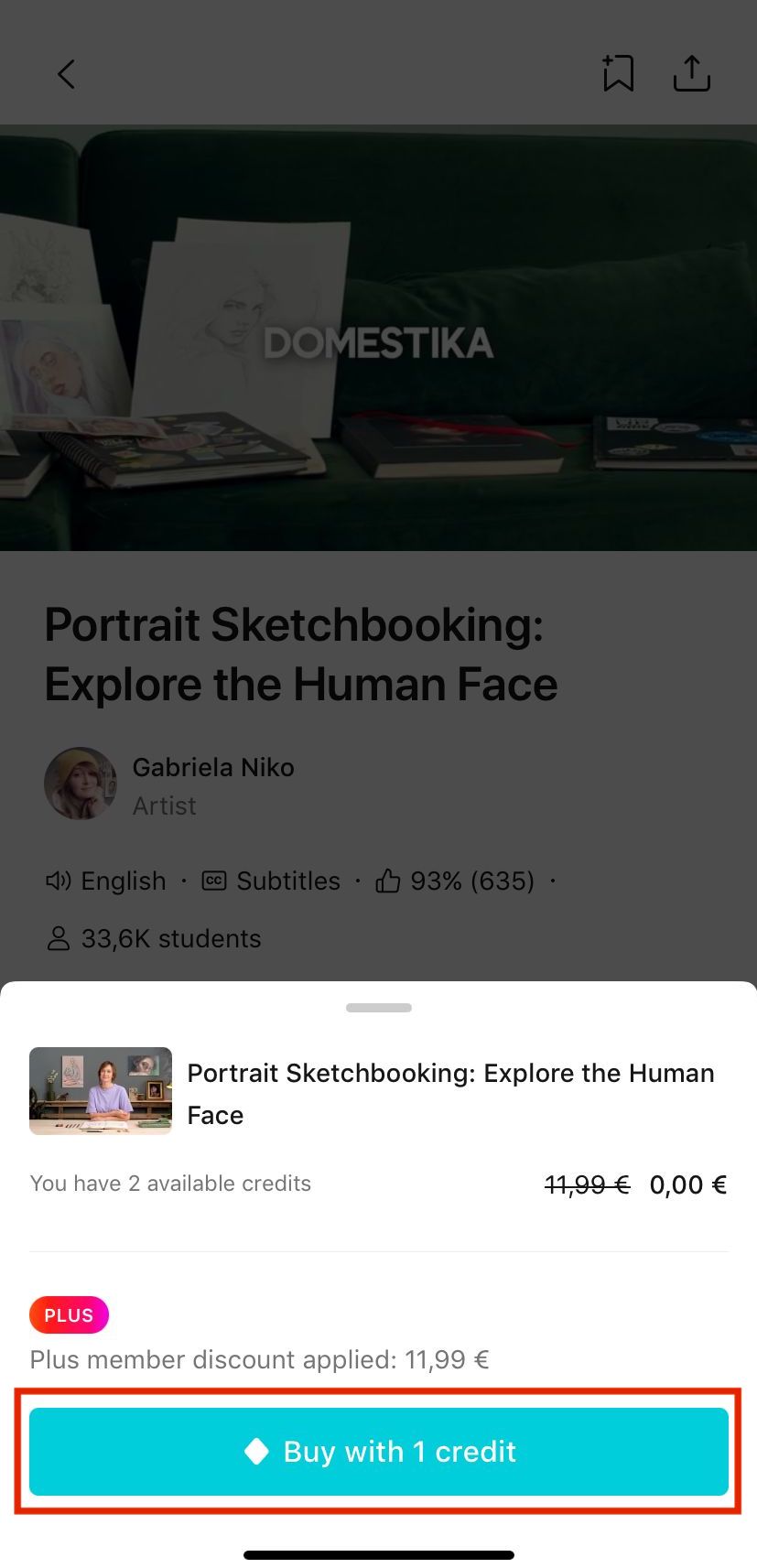 You'll also be able to select the option to exchange a credit for a course during the checkout process, when you proceed to finalize your purchase. There, you will see the option to exchange a credit for a course and the price of those courses will be subtracted from the total amount to be paid. When exchanging a credit for a course, the credits with the earliest expiration date will always be used first.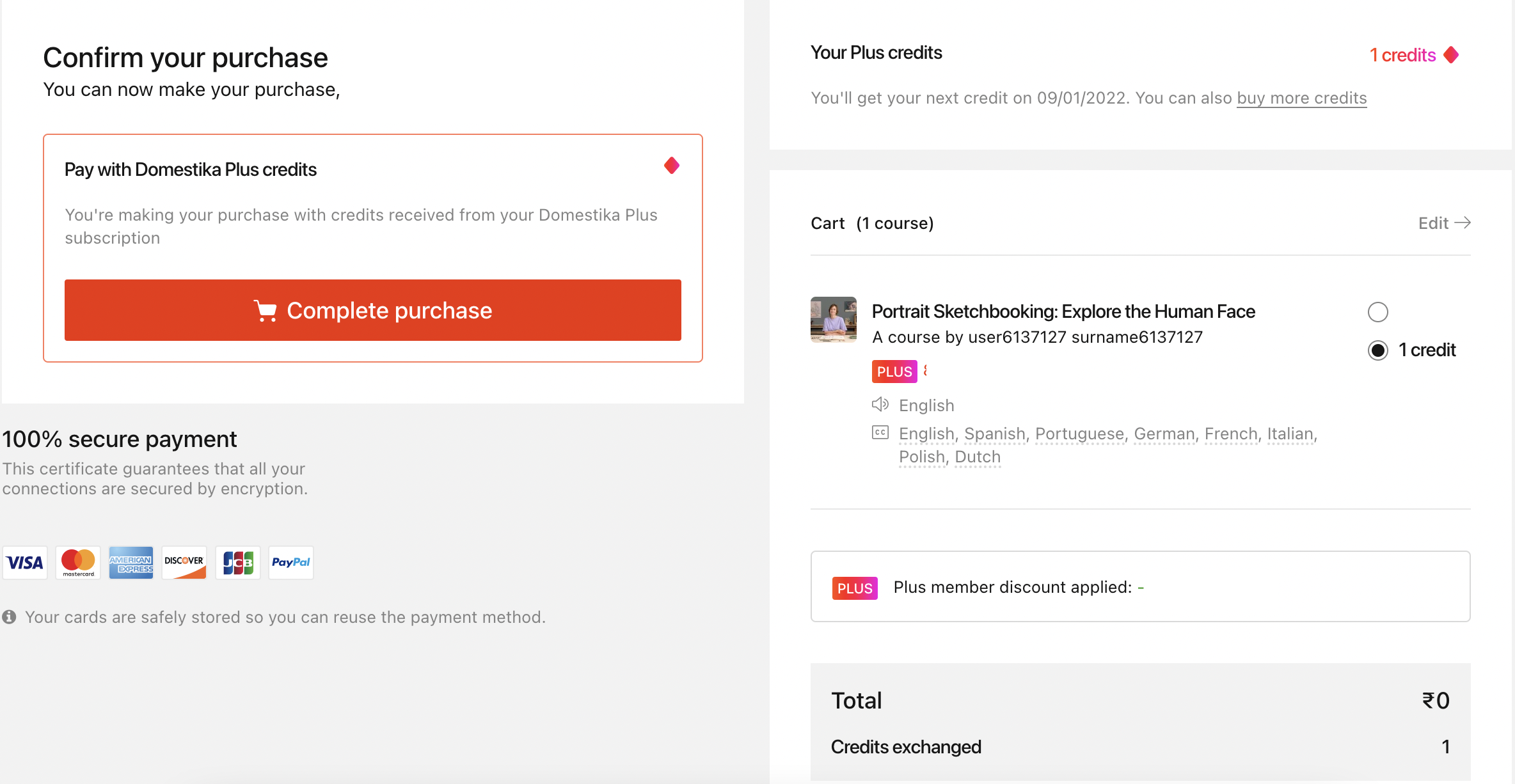 Can I exchange a Plus credit for any course?
Yes, you can exchange a credit for any course, regardless of its price.*
*they cannot be used to purchase courses that are part of a bundle, gift cards or gift courses.
When do Plus Credits expire?

Plus Credits expire one year after you receive them. In the Your Plus Credits section you will always see the expiration date of each of your available credits.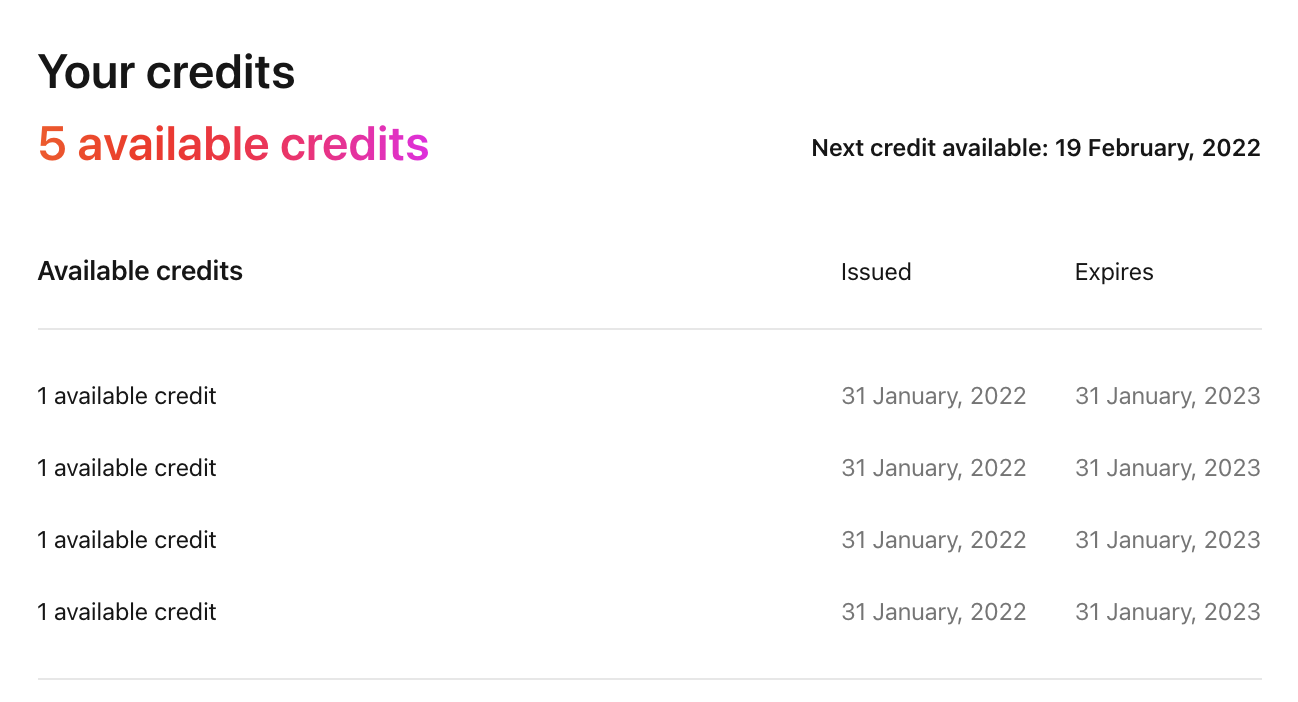 In the app you can access this information from your profile by clicking on the credits button.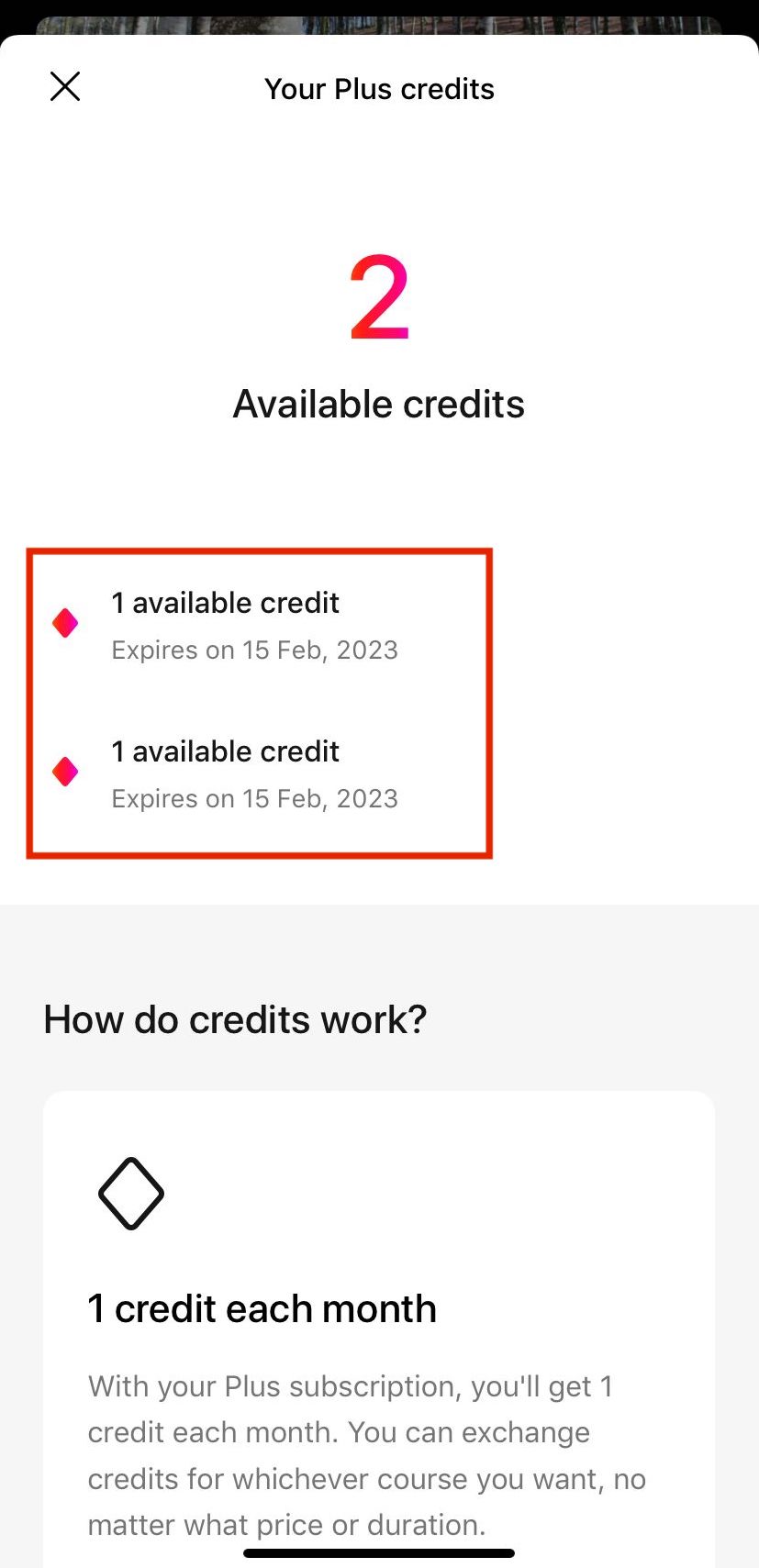 Can I buy additional credits to the ones I will receive with my subscription?
Yes, Plus members have the possibility to buy packs of 3, 5 or 10 credits from the Your Plus Credits section and you will also find the "Buy more credits" option when completing your purchase. Also, if you see a course you want to start and you have no more credits, clicking on "1 credit" will give you the option to buy them.


* It's not possible to use cash or local payments methods to purchase Plus credits.
Can I use a discount code to buy credits?
No, additional credit packs already have a special price. You can check this article about how to use the discount codes.
Can I transfer my credits to someone else?
No, the credits are for personal use and are non-transferable.
Do courses purchased with credits expire?
No. Just like all the courses you buy on Domestika, the ones you purchase with credits will also be yours forever.
If you have any other questions, please contact us through our contact form. We will be happy to help you!