Plus free-to-watch courses are only available to Domestika Plus subscribers.
You can identify the Plus courses as they display the Plus badge: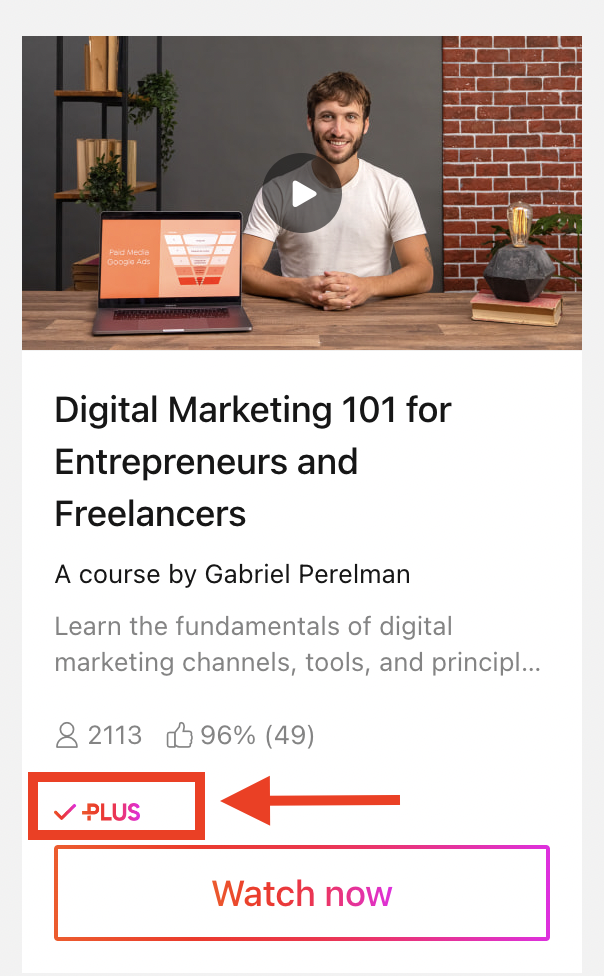 If you want to access them from the Domestika website, just log in with your account and select a course category: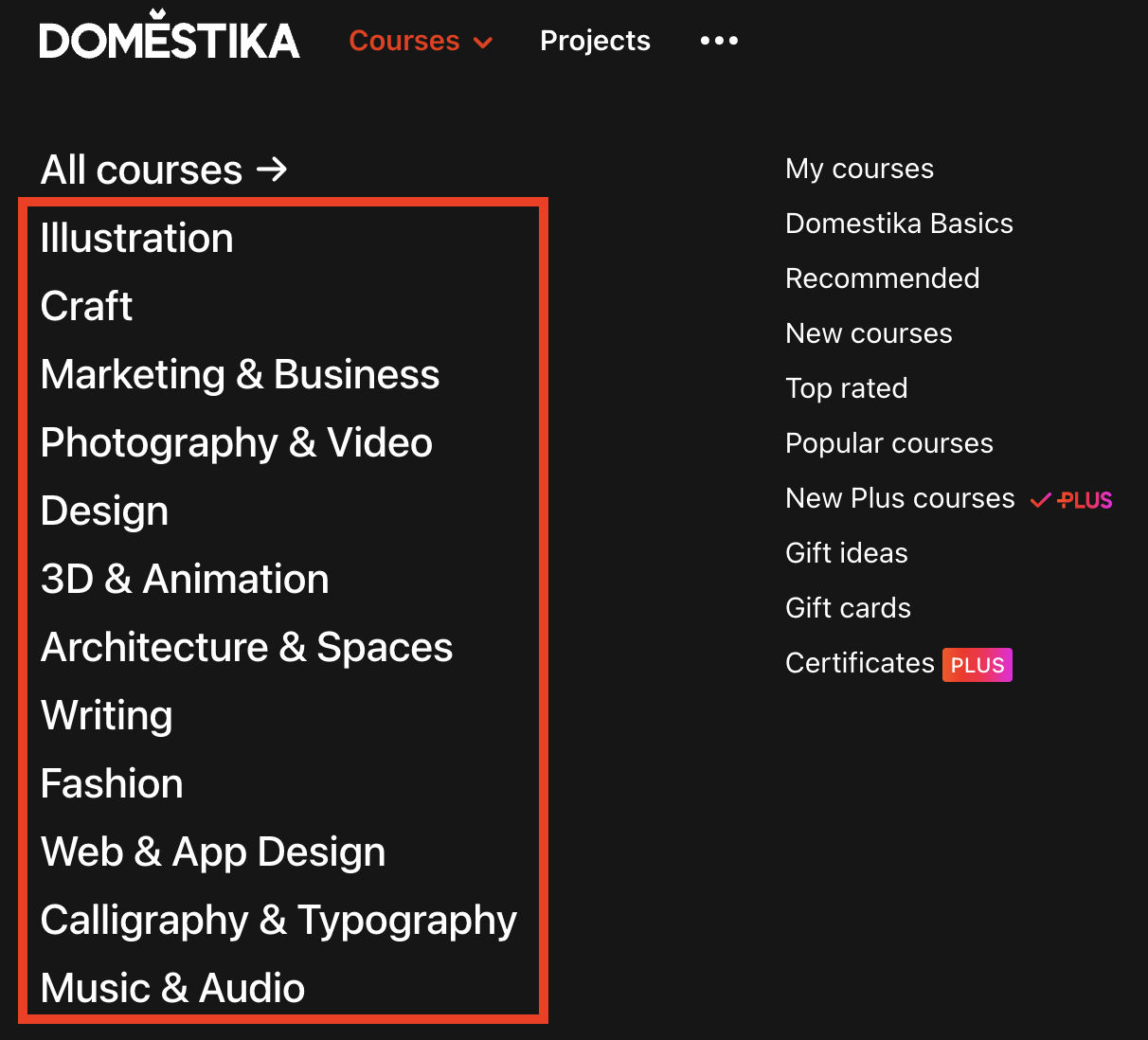 And remember to activate the Plus toggle if you only wish to see the Plus free-to-watch courses: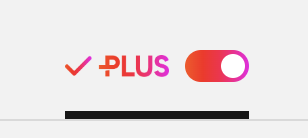 Once you find a course you are interested in, just click on the Watch now button at the bottom of the course and start enjoying one of the benefits of being a Domestika Plus member!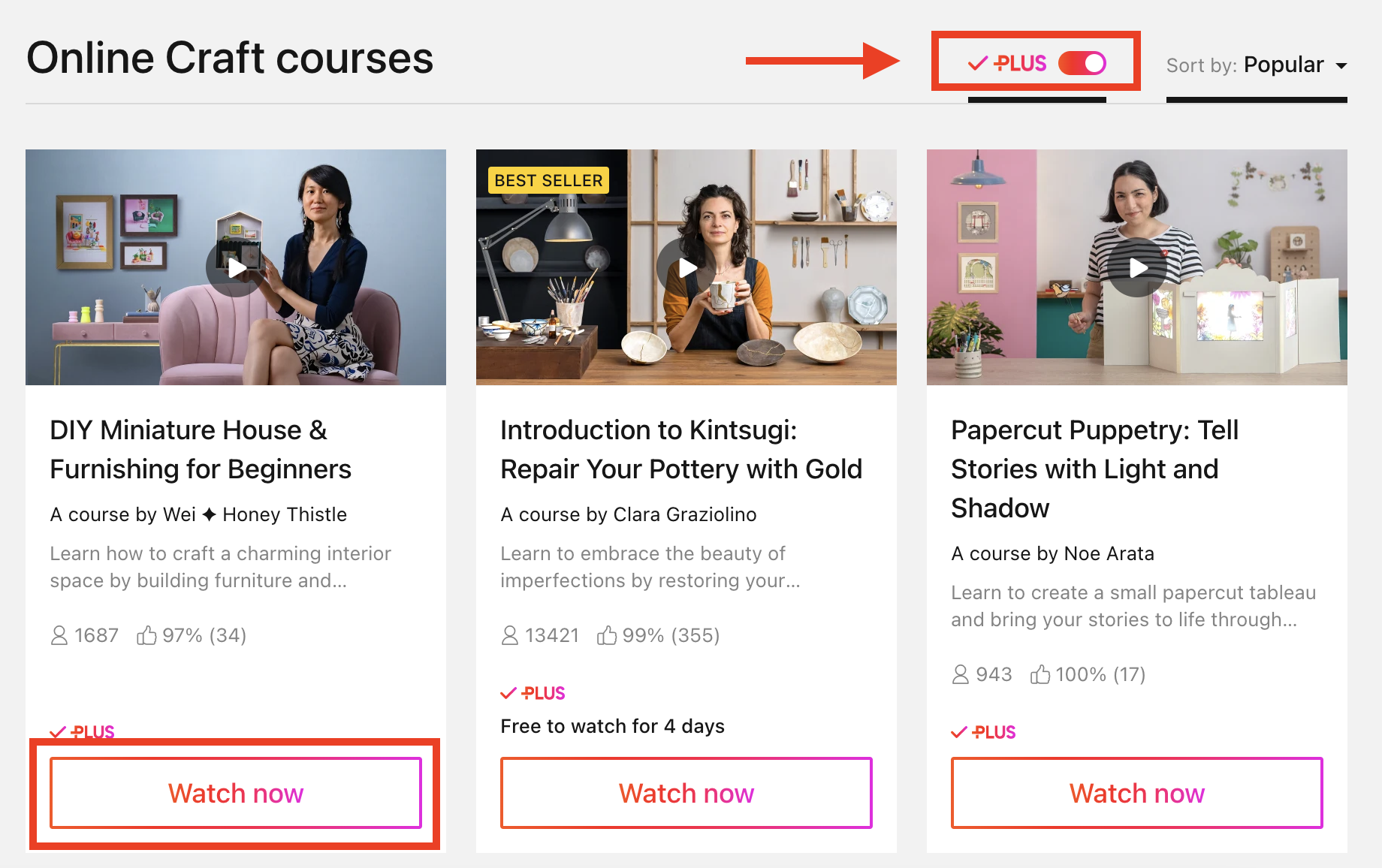 New Plus courses:
If you wish to see the most recent Plus courses added to the catalog, place the cursor over the Courses section at the top of the website. This will prompt the drop-down menu to appear where you will find the New Plus Courses section.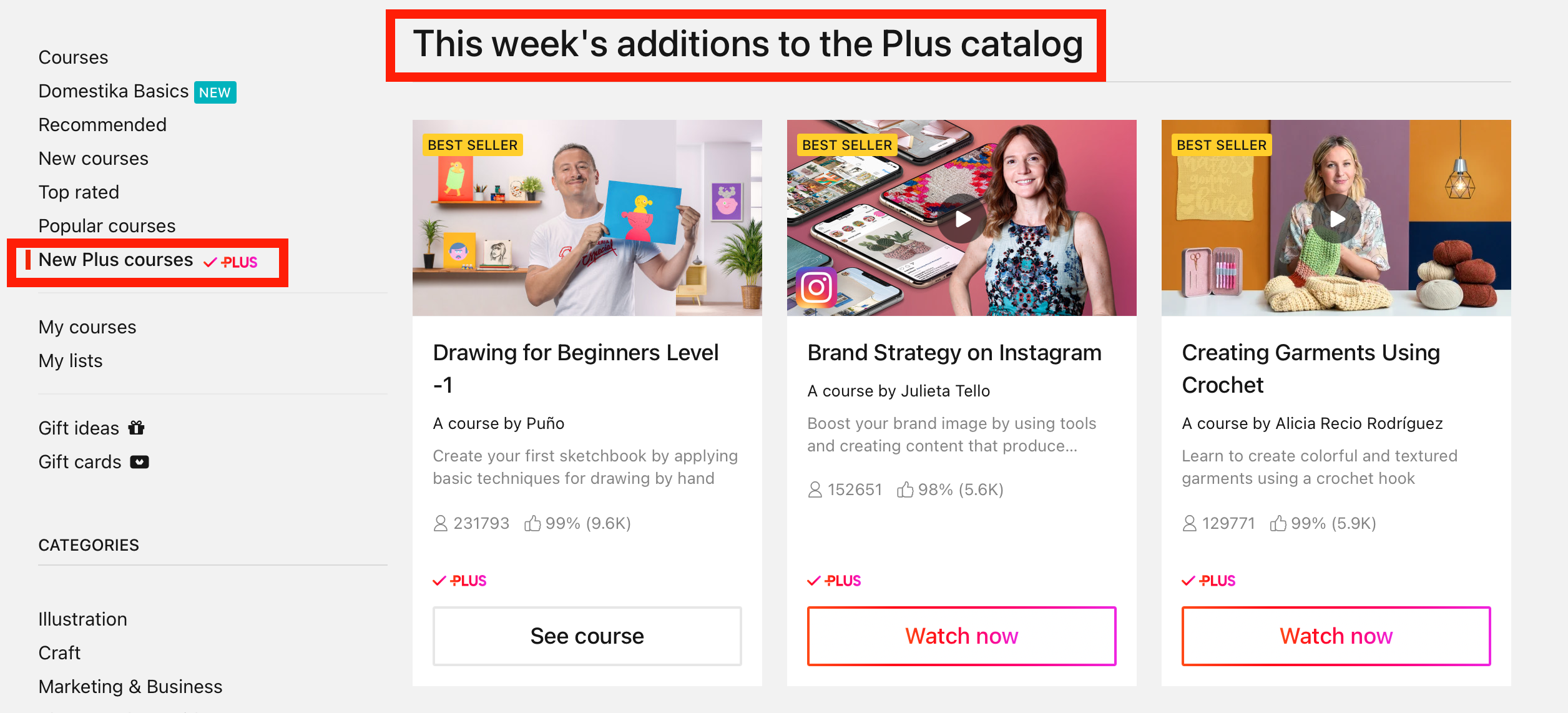 When 10 days are left to enjoy the course, you'll see a countdown indicating how long the course will remain open, so that you're sure not to miss out!
On the app:
You can also access them from the Domestika app.
Log in with your Plus account, go to Search, select a Category and then apply the Plus filter to see the courses that you can access for free with your subscription!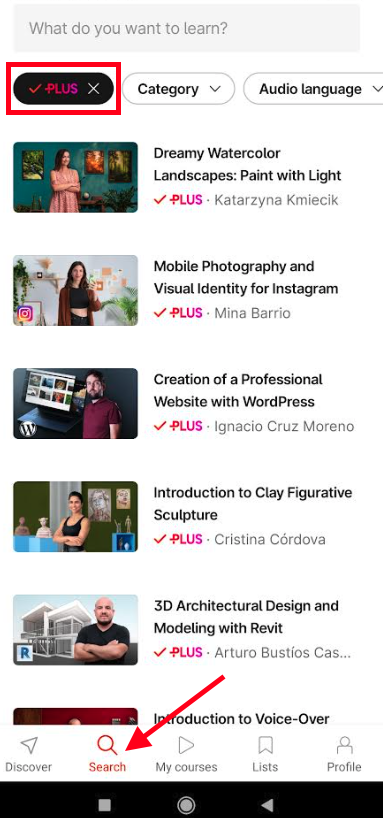 Plus Free-to-watch courses are available for a limited time. If the course is available for less than 10 days, you'll be able to see the time remaining when you access the course presentation page. This way you are sure not to miss out!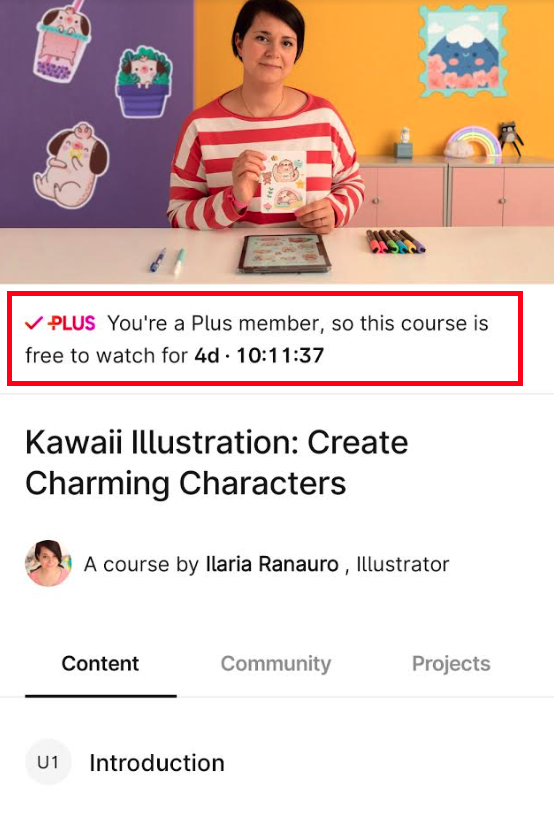 You can also follow the New Plus courses from the app!
To do so, access the Discover section and click on Show More.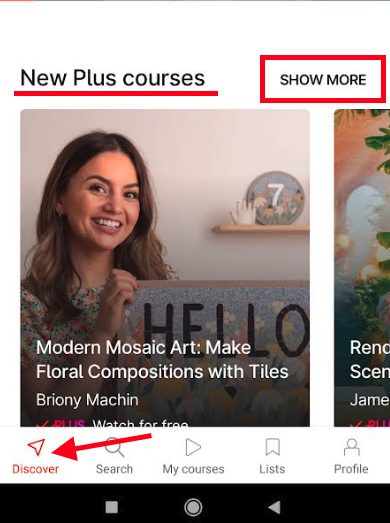 If you want to keep the course forever, track your progress and mark units as completed, participate in the exclusive course community, download the lessons and the additional resources, get your certificate of attendance and publish your course project, as a Plus member you can buy it using one of your credits.