How can I buy the subscription in the app?
Easy! Just tap on the banner that appears when scrolling through the Discover section in the app: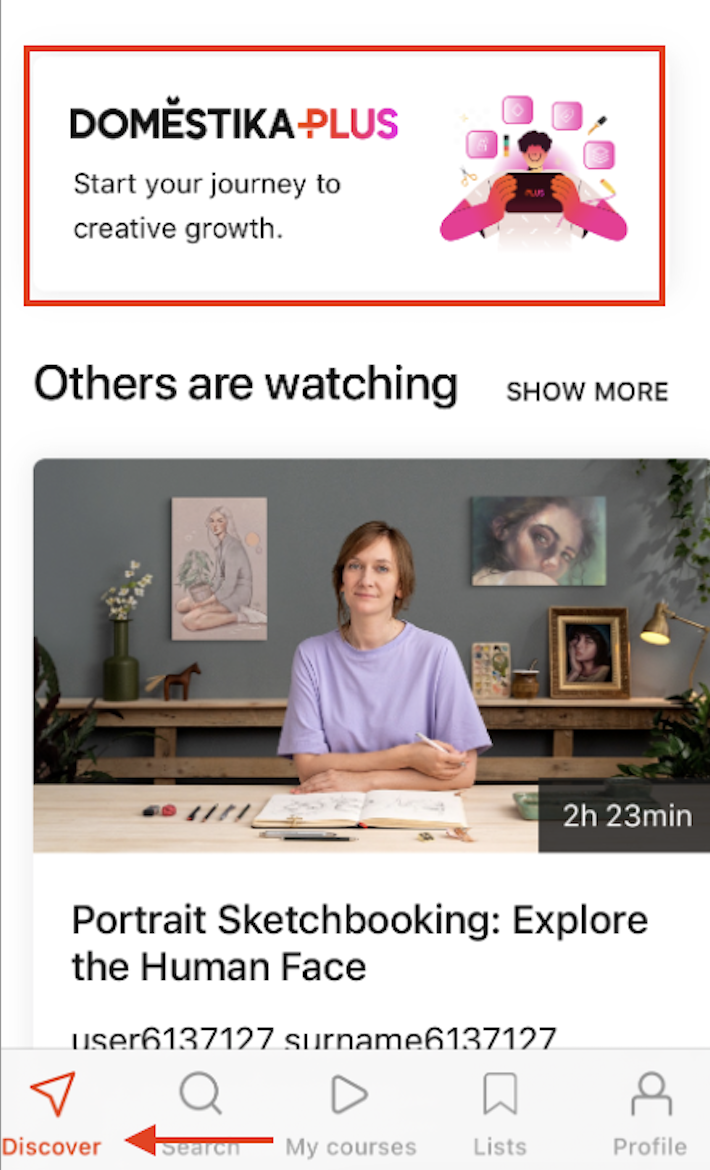 Or go to your Profile's Settings and select the type of subscription you wish to purchase: Yearly or Monthly.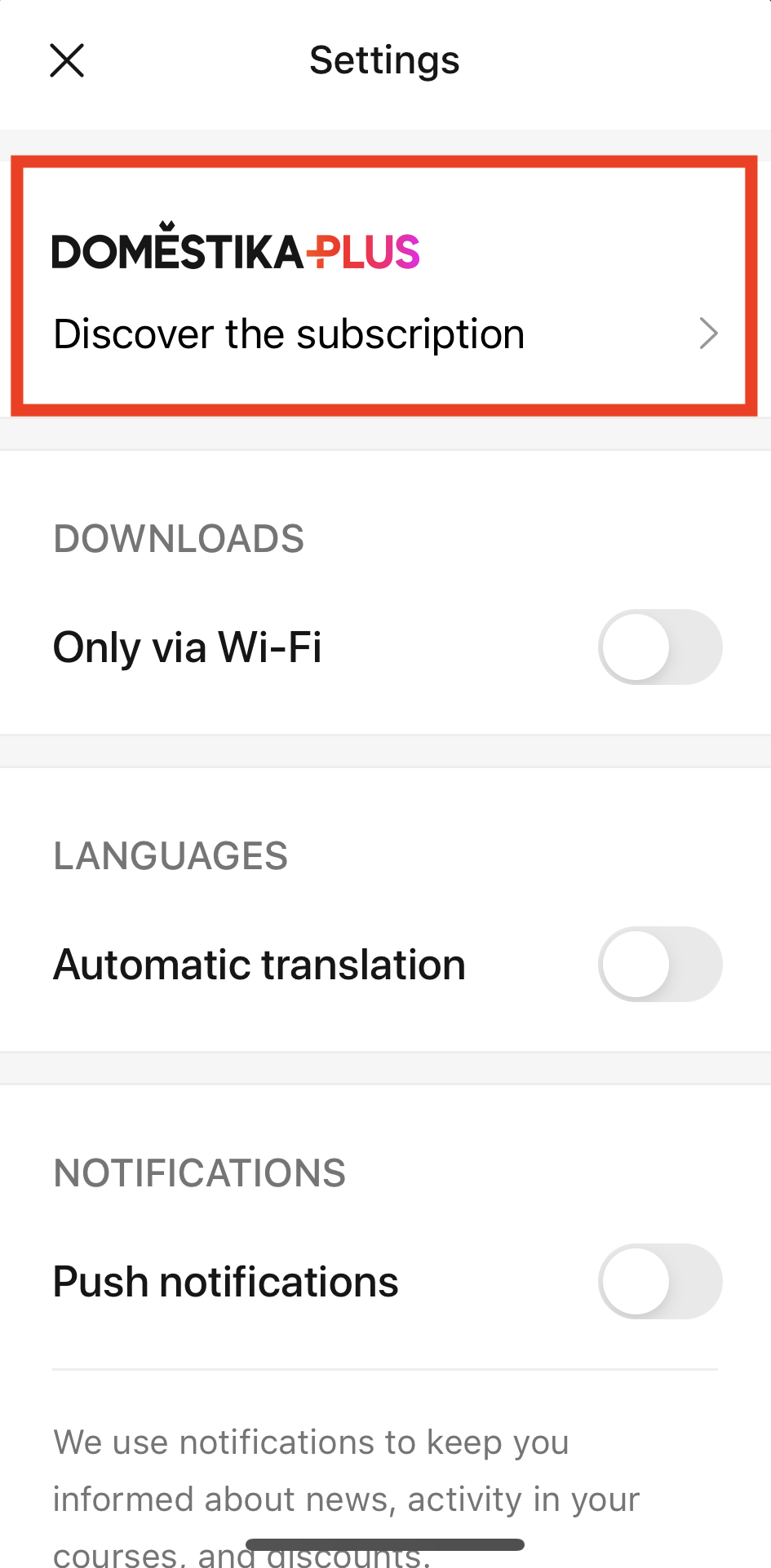 If you are using Android, you can pay for your Plus subscription using a credit/debit card or with PayPal.
If you are using iOS, the purchase of your subscription will be managed by the App Store. In this case, the payment method stored in your Apple ID will be used to complete the payment.
Need more info about paying for the Plus subscription? Visit this article: How do I pay for the Plus subscription?
Can I check my subscription status and renewal date from the app?
Yes, once you have subscribed to Plus, your subscription details will be visible in the app.
From the app home page, tap on Profile on the bottom-right and then Settings (gear icon): the next renewal date will be displayed here, together with the amount you will be charged for renewing your subscription.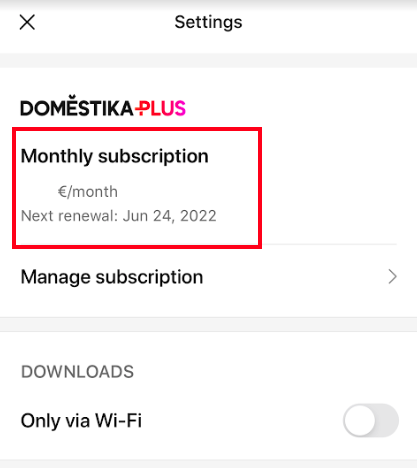 Can I manage my subscription in the app?
Android users:
If you have purchased your subscription from the website or using an Android device, you can manage your Plus subscription at any time from the app.
To do so, tap on Manage subscription in the Domestika Plus section: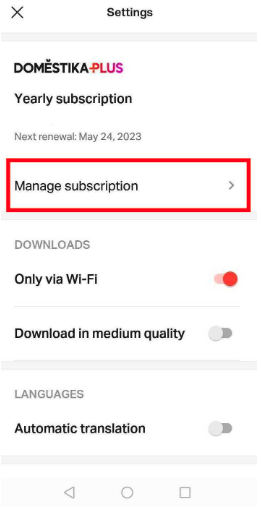 From here you can:
Change the payment method

associated with your subscription.

Cancel the renewal of your subscription. 
If you have a monthly subscription, you can upgrade to yearly.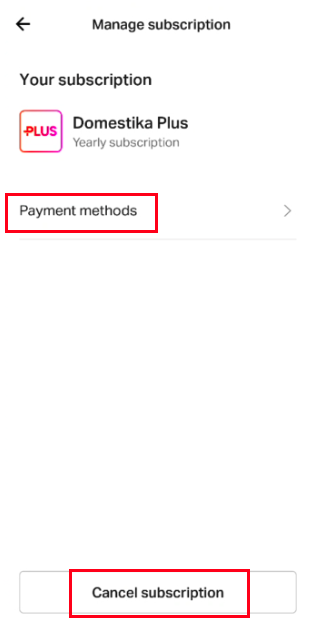 If you decide to cancel your subscription, please note, that you will remain a Plus member until the end of the subscription period which you have already paid for. This information will be visible in your Plus account settings in the app and on the Domestika website.
If you change your mind, or you have cancelled your subscription by mistake, you can reactivate your subscription at any time by selecting the Reactivate my subscription button.
iOS users:
If you subscribed to Plus using an iOS device, as renewal payments are processed directly by the App Store, when you tap on Manage subscription you will be redirected to the subscription section of your Apple ID, where you will be able to manage your Plus subscription or cancel the renewal if you wish to do so. You can find more information on how to manage your Apple subscriptions here.
Can I buy additional credits from the Domestika app?
Yes! You can buy more credits during the purchase process or directly from the Your Plus credits section in the app, allowing you to purchase credit bundles.
Find out more about Plus credits in this article: All about Plus credits
Other articles that may interest you: