If you have been given a course or a Domestika gift card, just go to the main page of the course and, in the section on the right, under Course details and FAQs, you will find the text Did you get this course as a gift?
Just click on the red button to enter the gift code you received and start enjoying it!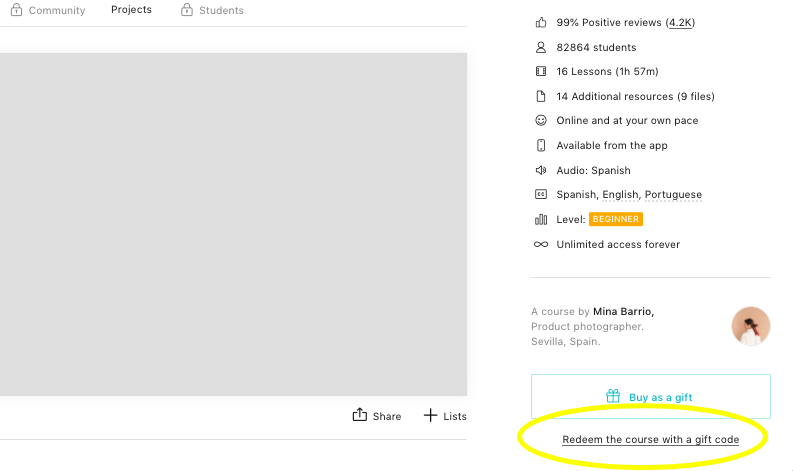 Please note that if you have received a Domestika gift card you can use it to register for a course. The value cannot be used to obtain a discount on purchases or used to purchase more than one course.