In addition to having the option to buy courses as a gift, if you don't know which courses you want to give as a gift or you don't know which one to choose, with the Domestika gift card you'll be sure to get it right!
Gift cards are valid for any Domestika course. What does it mean? That the code generated is valid to redeem for any course, regardless of its price.
When you buy a Domestika gift card, we will send you the code by email along with the instructions to redeem it and you can send it to the person who will receive the gift. You can also download these instructions or send them from the Orders and Course Management section of your profile.
At the moment, you can find cards of 1, 3, 10 and 12 courses. If you buy, for example, a 10-course gift card, you will receive 10 gift codes that you can give to one or more people: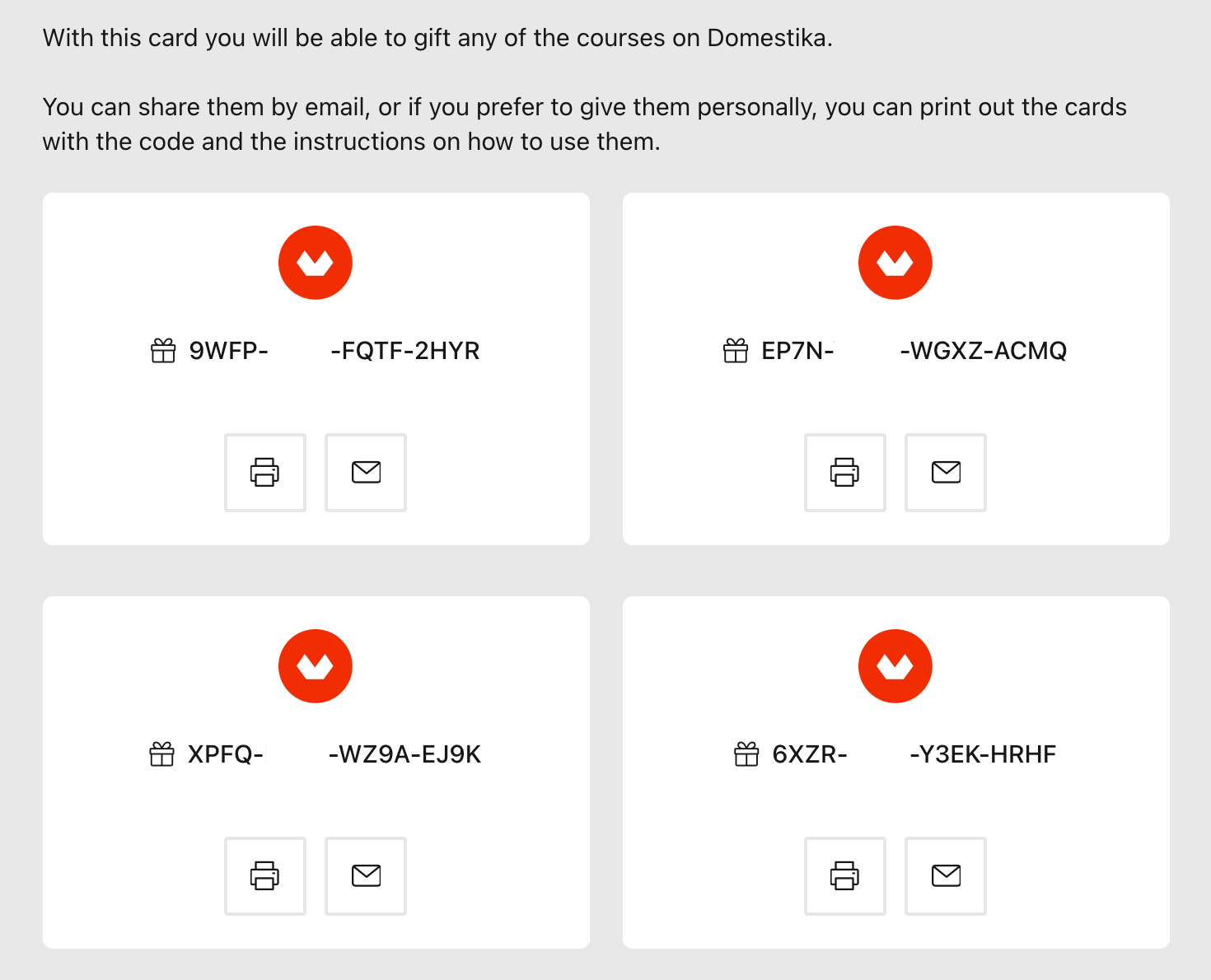 Gift codes do not have an expiry date, you are able to gift them at anytime you want. The 14 day time period for a change of course or a refund, as per our terms and conditions, would begin once the gift code has been redeemed.
Remember that the gift code generated once the purchase is completed is composed of capital letters, numbers and dashes with no spaces in between; as follows: XXXX-XXXX-XXXX-XXXX.
If you have received a code with a different layout than this, it is most likely a discount code. If so, please check out the following article: I have a discount code, how do I use it?
Other articles that may interest you: