Buying a course as a gift is very simple, and success is guaranteed! You only need to choose the course you want to purchase as a gift and click on the Buy as a gift button on the course's presentation page. You can find it on the lower right of the page, just below the course details: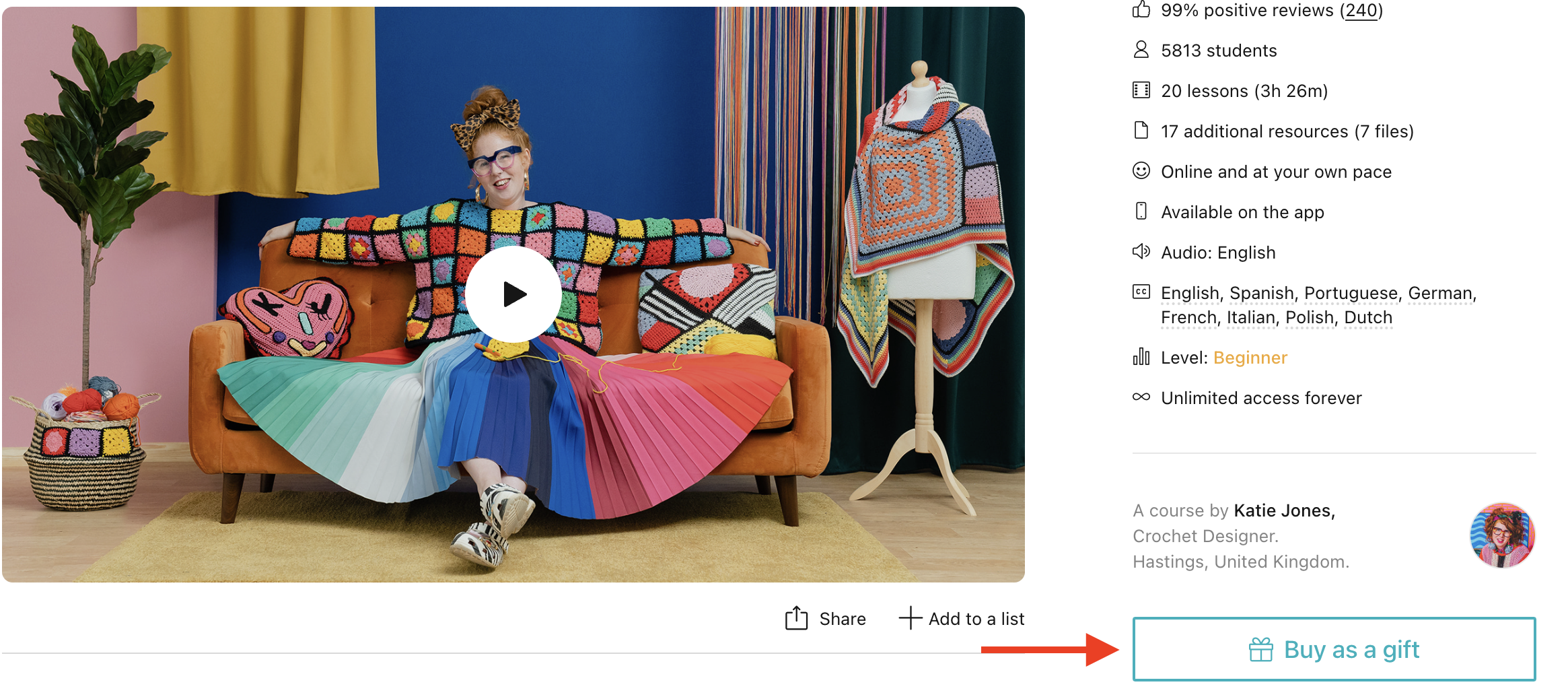 If you wish to gift a Course Bundle, choose a Bundle of your choice, add the courses available in the selection which you would like to purchase and click on the gift button which will appear on the top-right-hand side of the screen once you have selected all the courses.
The course(s) to be given as a gift will appear in your shopping cart and you can complete the payment for the order. Once you have completed your purchase, we will send you all the information by email and you will also be able to access it in the Orders and Course Management section of your profile, this way you can decide how to deliver your gift: by email or by printing a PDF with the instructions to hand it directly to whomever you wish!
Gift codes do not have an expiry date, don't worry! You can gift them at any time after the date of purchase.
The 14 days limit to request a change of course, as per our terms and conditions, counts from the day the gift code has been redeemed.
Not sure which course you want to gift or you simply can't decide? Don't worry! In this case, you can purchase a gift card and let the gift recipient choose the course they wish to enrol in. You can find more information in the following article: Gift Card
Other articles that may interest you: