If you have a discount code and you would like to take advantage of it, simply apply it during the purchase process or directly in your cart where it is indicated: Do you have a discount code?
Purchase process: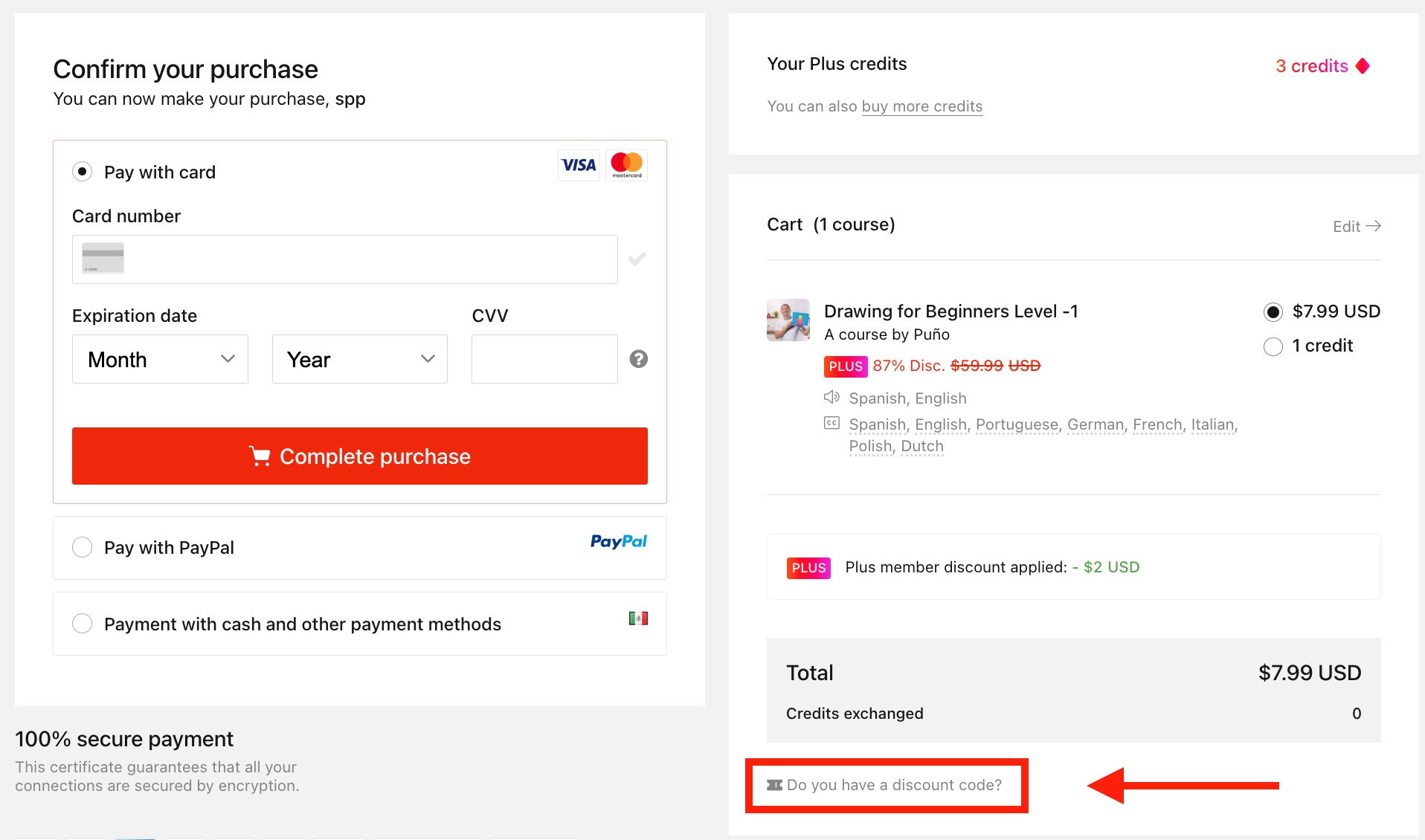 Cart:
Click there and enter the discount code in the box that will appear below, remember to click on Apply before continuing your purchase. Make sure you are entering a valid discount code, if your code has the following format: xxxx-xxxx-xxxx-xxxx then it is a gift code. In this case, you can find out how to redeem it in this article: I've received a course as a gift, what do I have to do?

Read through the terms and conditions of the discount/promotional codes carefully, to make sure they can be applied to your order. You can find this information, in addition to the expiration date, in the fine print below the code in the promotional emails we sent you with the offer. Furthermore, please remember that the discount codes are not accumulative and cannot be applied to the purchase of bundles, Domestika Plus (unless otherwise indicated), Plus credits, gift cards, mentored courses or any purchase made in the app.

If you encounter any problems or are unable to apply your code, please visit the following article: The code or promotion has not been applied to my order, what do I do?
In case you want to delete a code from your purchase
Remember that only one discount code can be applied per order, if you wish to use a different discount than the one already applied, go to the purchase summary or directly access your cart, and remove the discount applied by clicking on the "X". After you do so, you will be able to apply a different code to your purchase.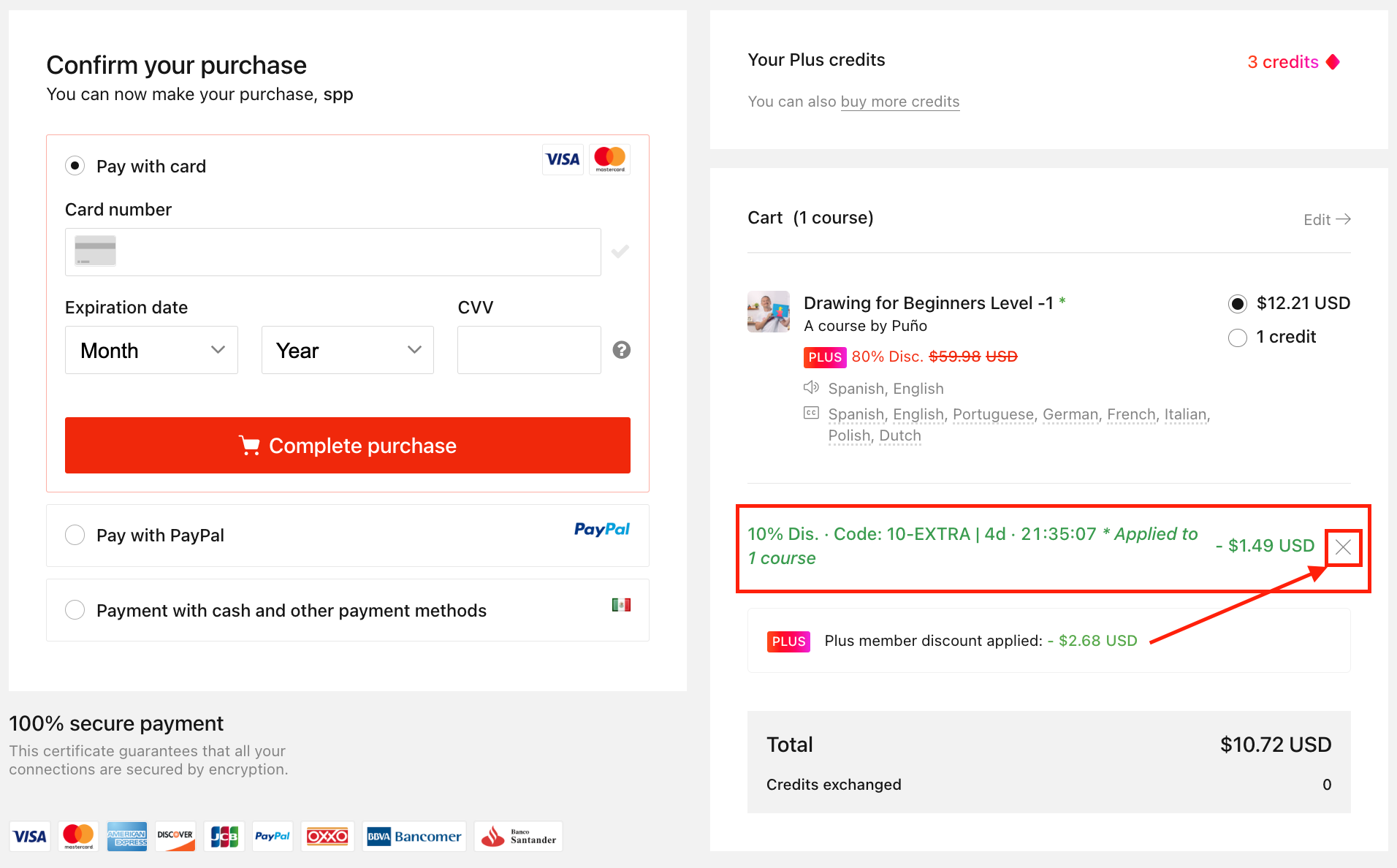 At Domestika you will find promotions and discounts for your courses. You can get discounts by creating your account and following all the registration steps or by finding different promotions and discounts for a limited time.
The information on how to enjoy these discounts and promotions will always appear detailed on the screen and will then be sent via email, depending on the case, but if you have any questions or need help, just get in touch.
Lastly, remember that once the payment has been made, it is not possible to apply the discount after the purchase has been completed.
Other articles that may interest you: