The direct download of the lessons is not available, but it is possible to download them from Domestika app and watch them offline, whenever and wherever you want!
To do this, simply click on the arrow symbol next to each lesson, and wait for the download to complete. When finished, you will be able to access your videos offline within the course, or in the Downloads section.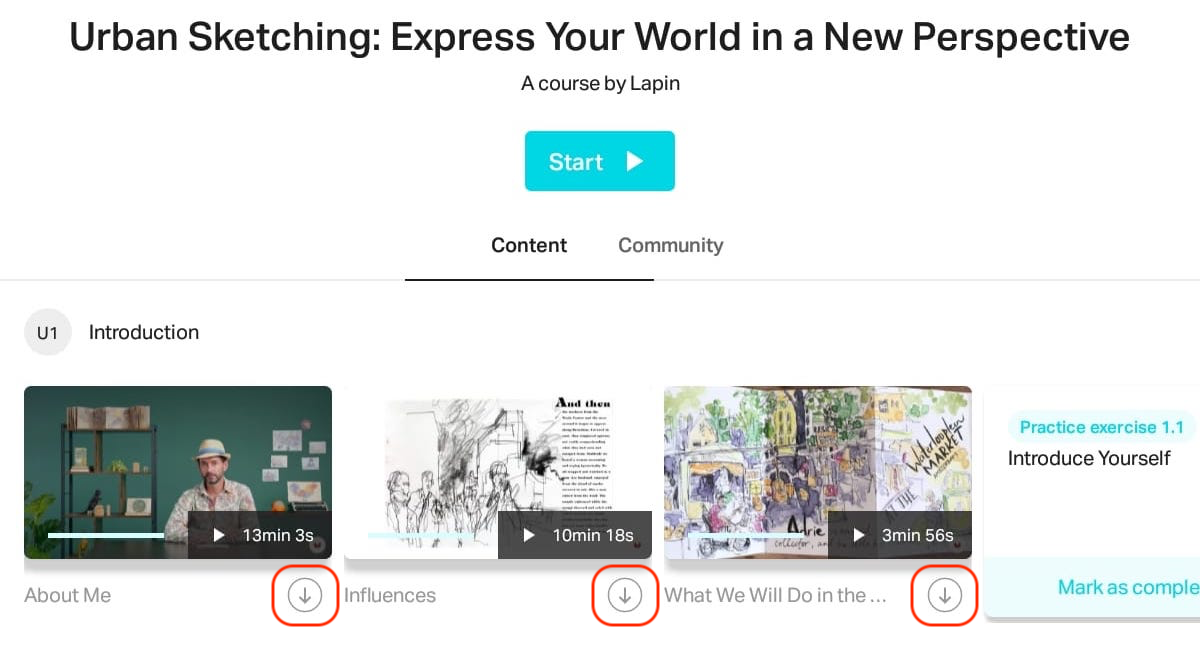 Please note that downloaded courses will automatically be saved in the Domestika app Downloads folder, and not directly into your device.
The Domestika app is available on Google Play (Android) and Apple Store (iOS), and you can download it here.