The direct download of the lessons is not available, but it is possible to download them* from the Domestika app and watch them offline, whenever and wherever you want!
To do this, simply click on the arrow symbol on the right-hand side of the name of each lesson. You will then be able to find the downloaded videos in the Downloads section at the bottom of the app.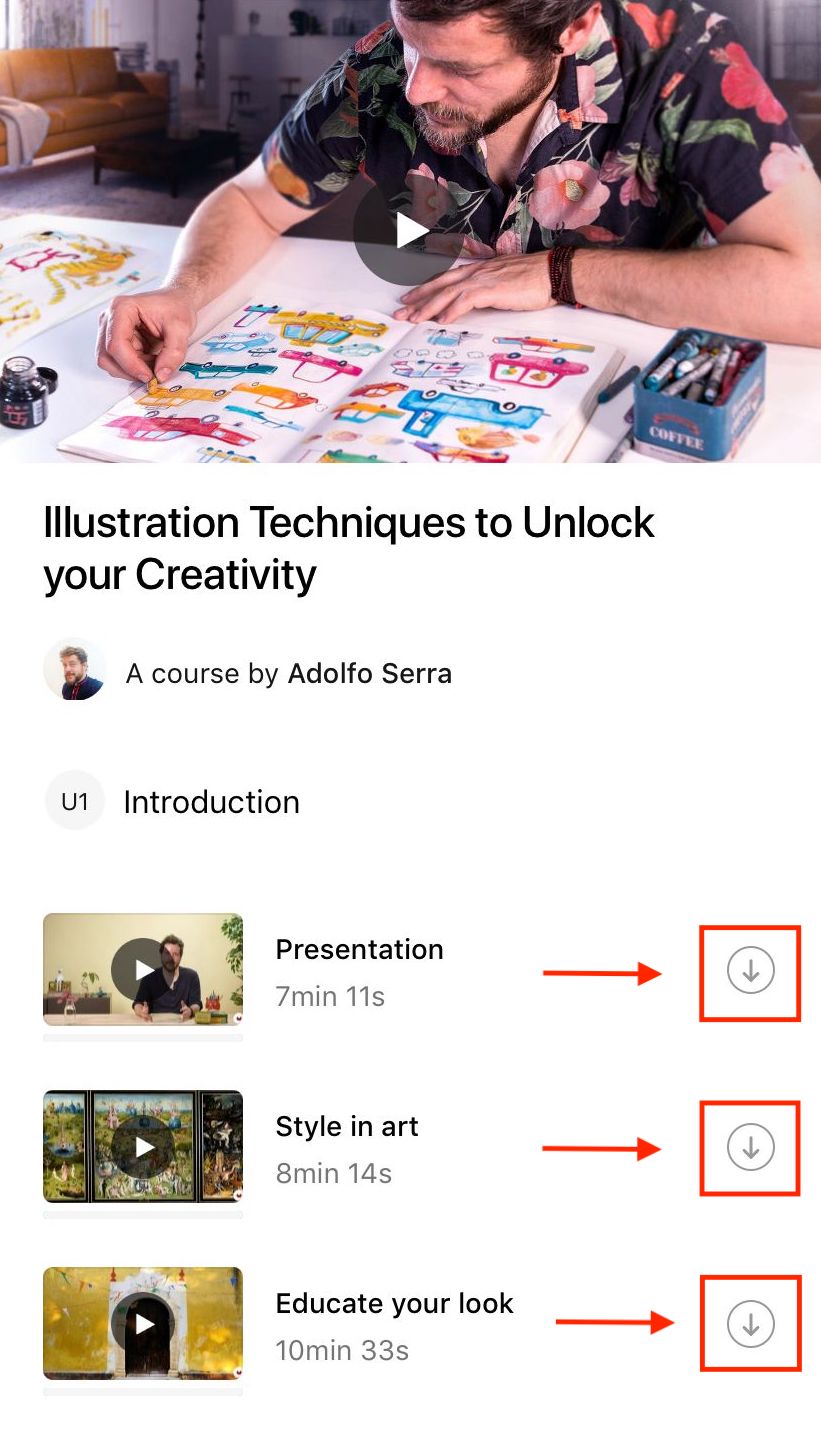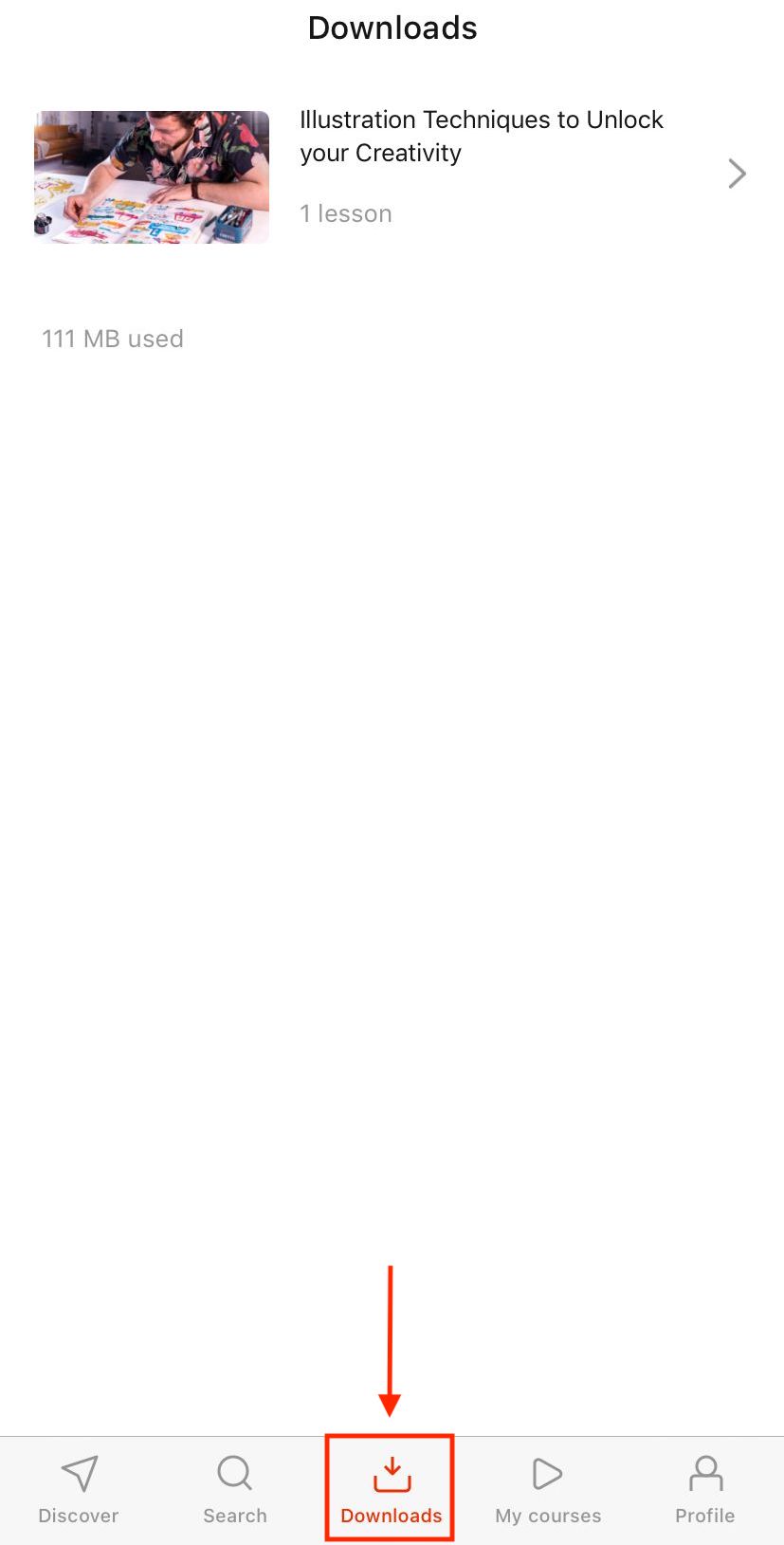 Please note that downloaded courses will automatically be saved in the Domestika app's Downloads folder, and not directly into your device.
*If you are a PRO member please take into account that you won't be able to download the PRO Open courses unless you purchase them separately
For the moment it is not possible to choose the video quality in which to download the lessons, given that it is established automatically (1080p). In the case that you are streaming, the player will analyze the intensity of your Internet connection and other parameters in real time, such as the device's power and the original resolution of the video, and it automatically decides the optimal quality for playback. If any problems occur, you can easily check and modify the quality of the streaming: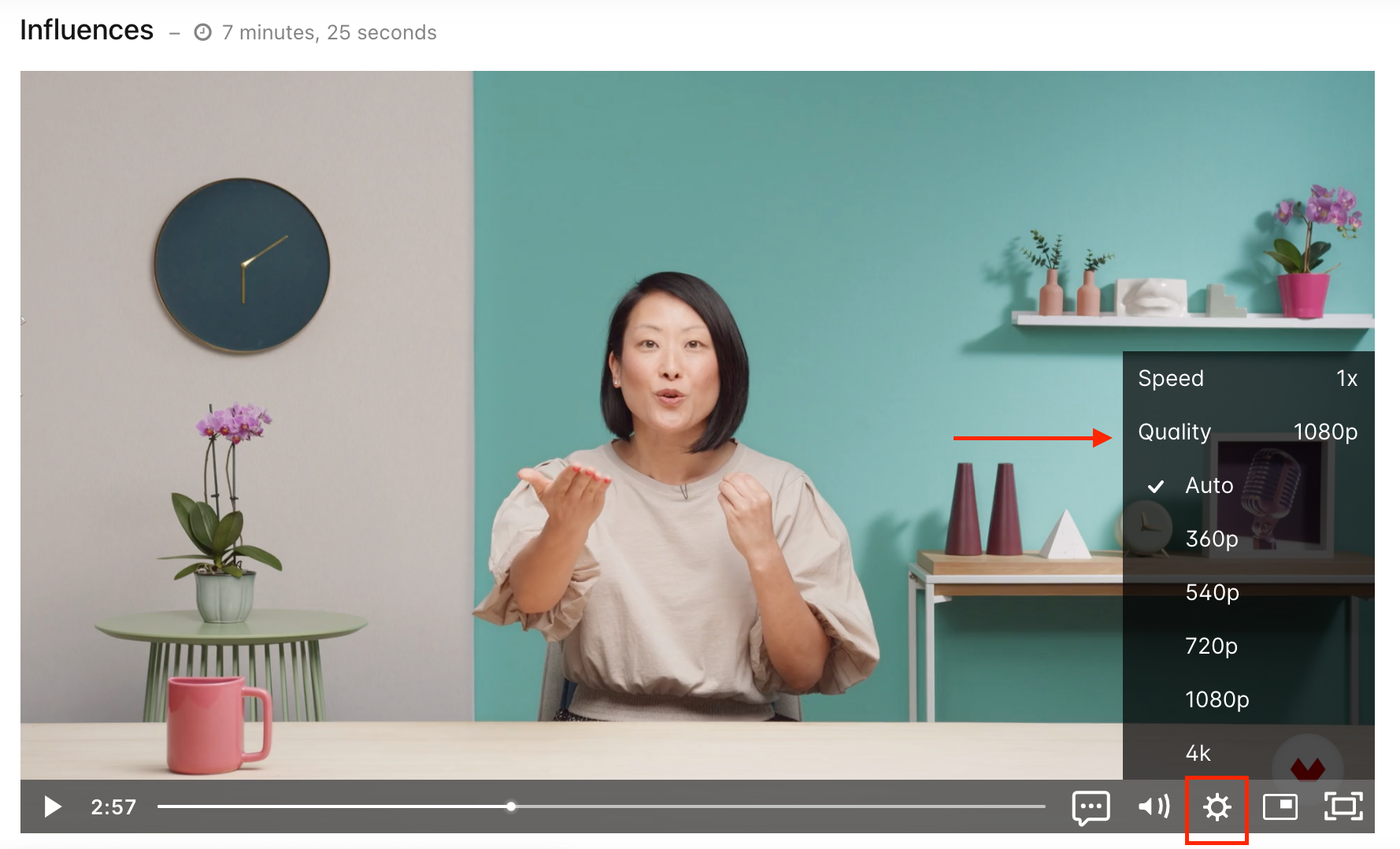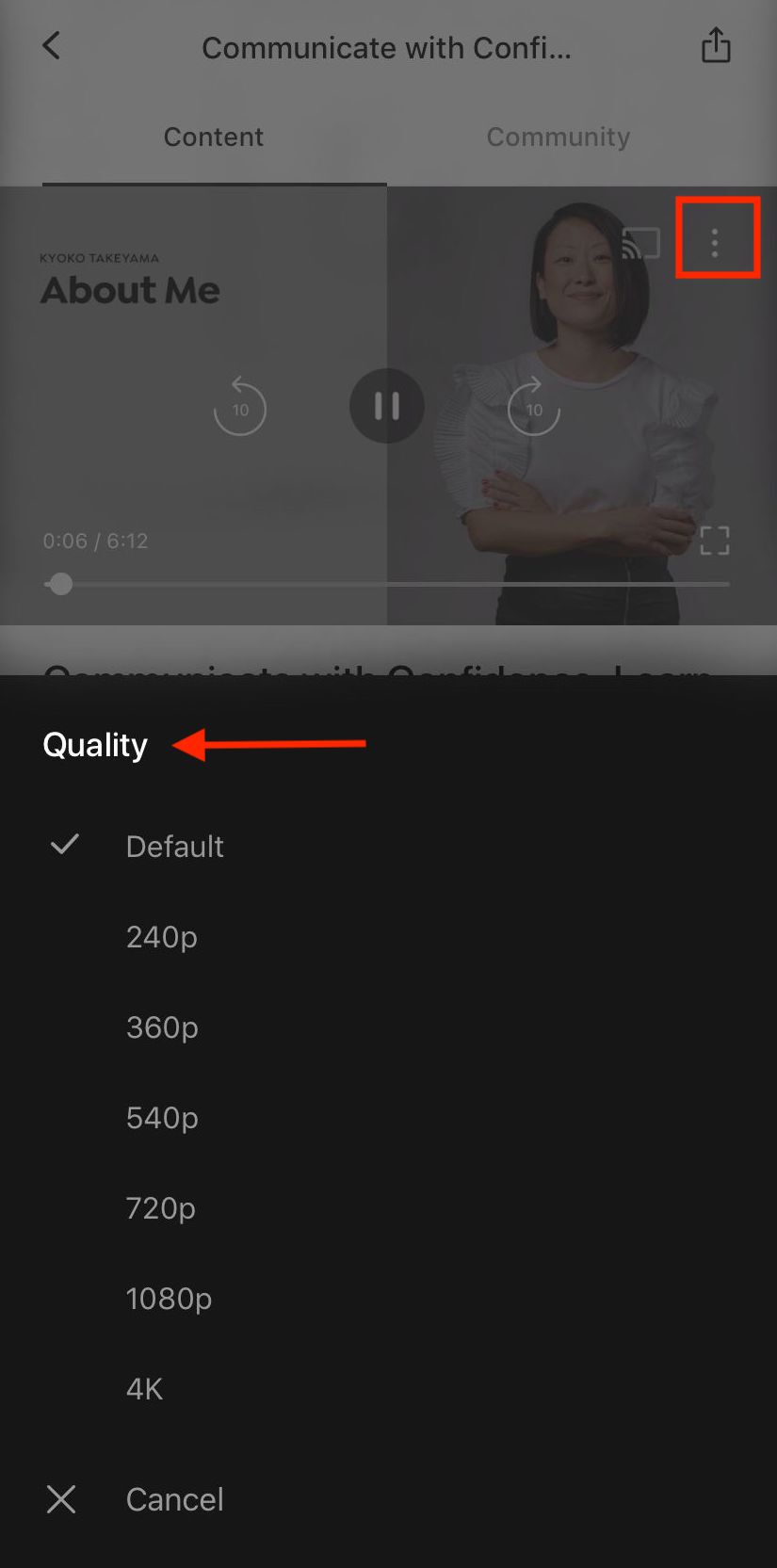 If you have an SD card, from Android 10+ operating system onwards, it will not be possible to choose between internal/external storage. However, do not worry, the app will recognize the available space to save the lessons that you wish to store.
The Domestika app is available on Google Play (Android) and App Store (iOS), and you can download it here.