We include information about each course's audio language and the available subtitles in the Course Details section on the right-hand side of the Presentation page.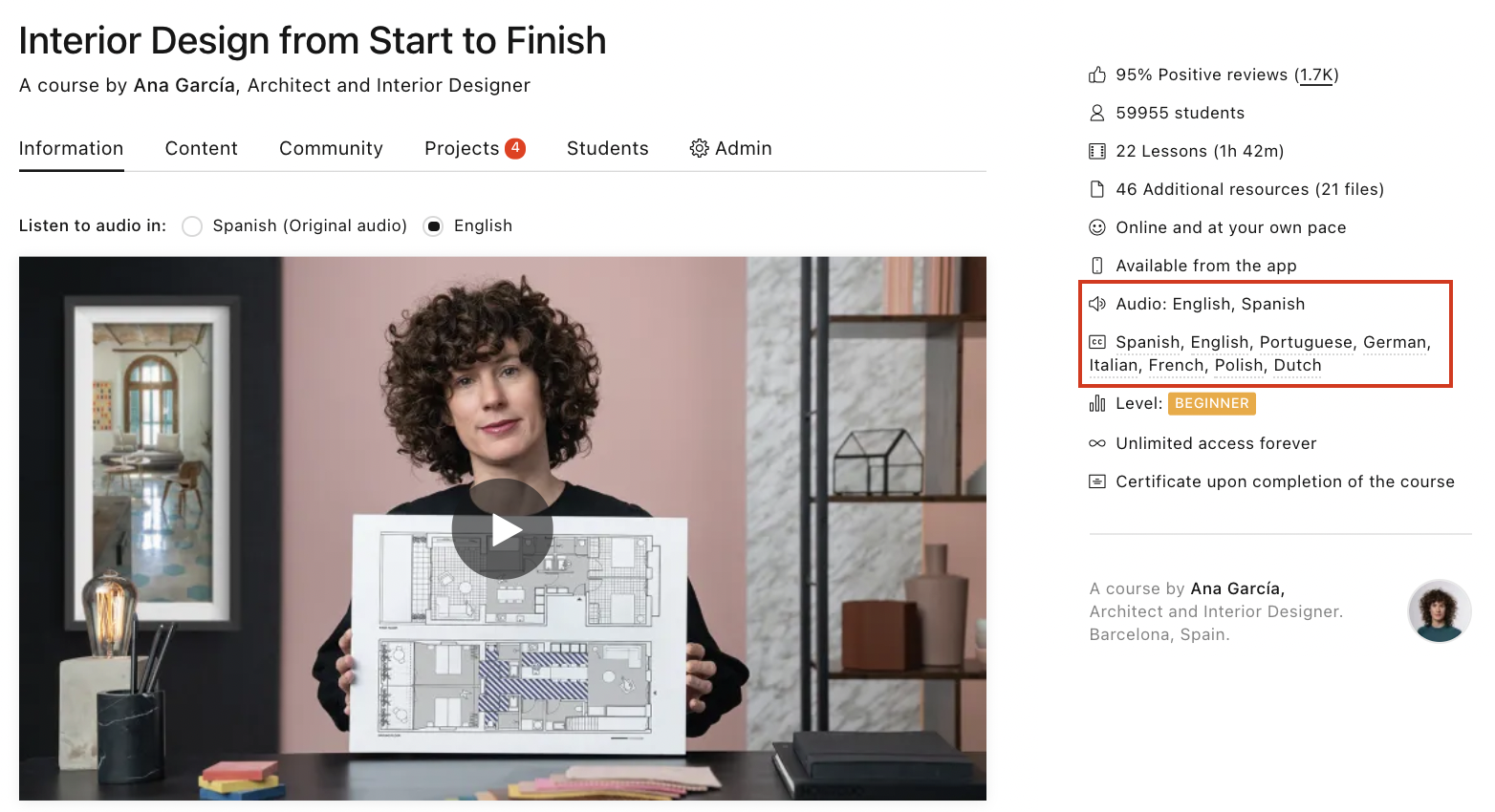 At the moment, it is not possible to filter the courses by their audio language on the website, but you can take a look at all of the courses that have audio in English here.
This list is continually being updated, so please bear in mind that more courses will be added in the future.
If you're using the Domestika App with an Android device, you'll be able to filter the courses by language. To do this, just do your search and apply the filter according to the language of your choice. (for iOS this feature is not yet available but we're working on it!)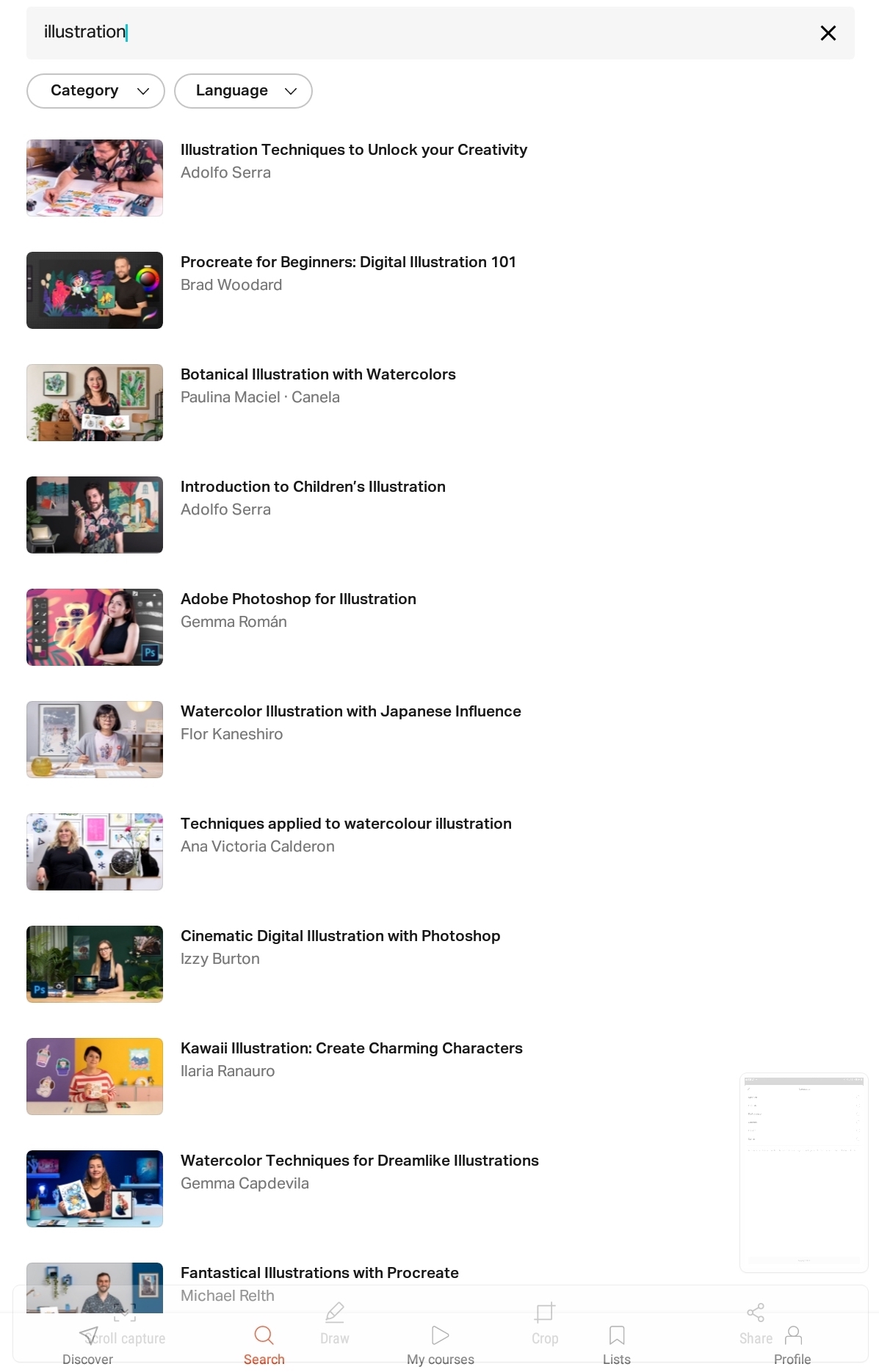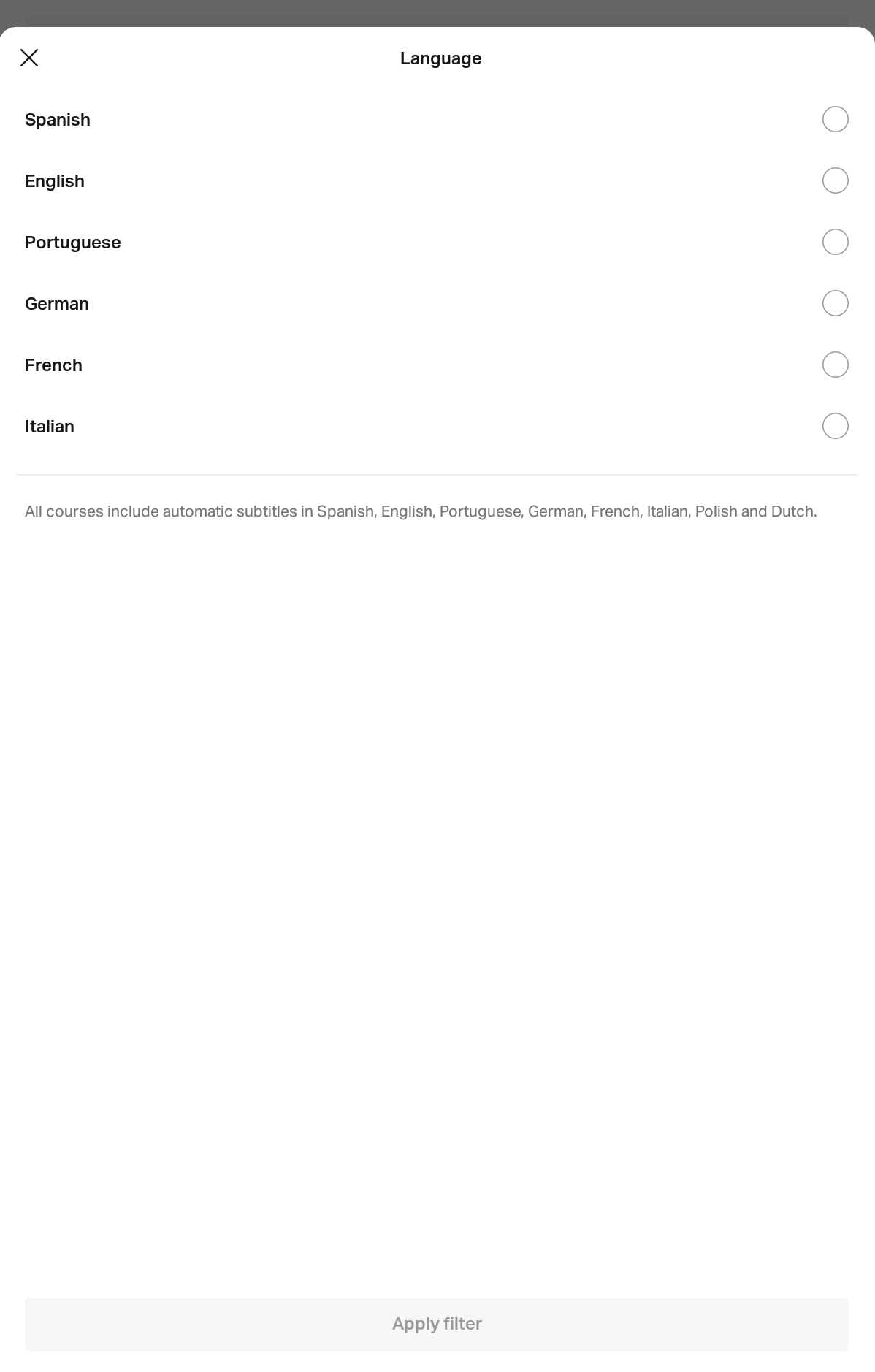 Other articles that may interest you: