At Domestika, your opinion comes with a prize! Share your feedback about one of your courses and we will reward you with a discount code that you can use in your next purchase.
To add a review of a course from your profile, all you have to do is go to the My courses section of your profile, and enter the course you want to rate. Once there, go to the Information tab and under the list of previous reviews you will find the following message:

Below this message, you will find a box where you can add your opinion of the course. Once you have written your comments, please remember to click on the "Publish Review" button, otherwise it will not be made public.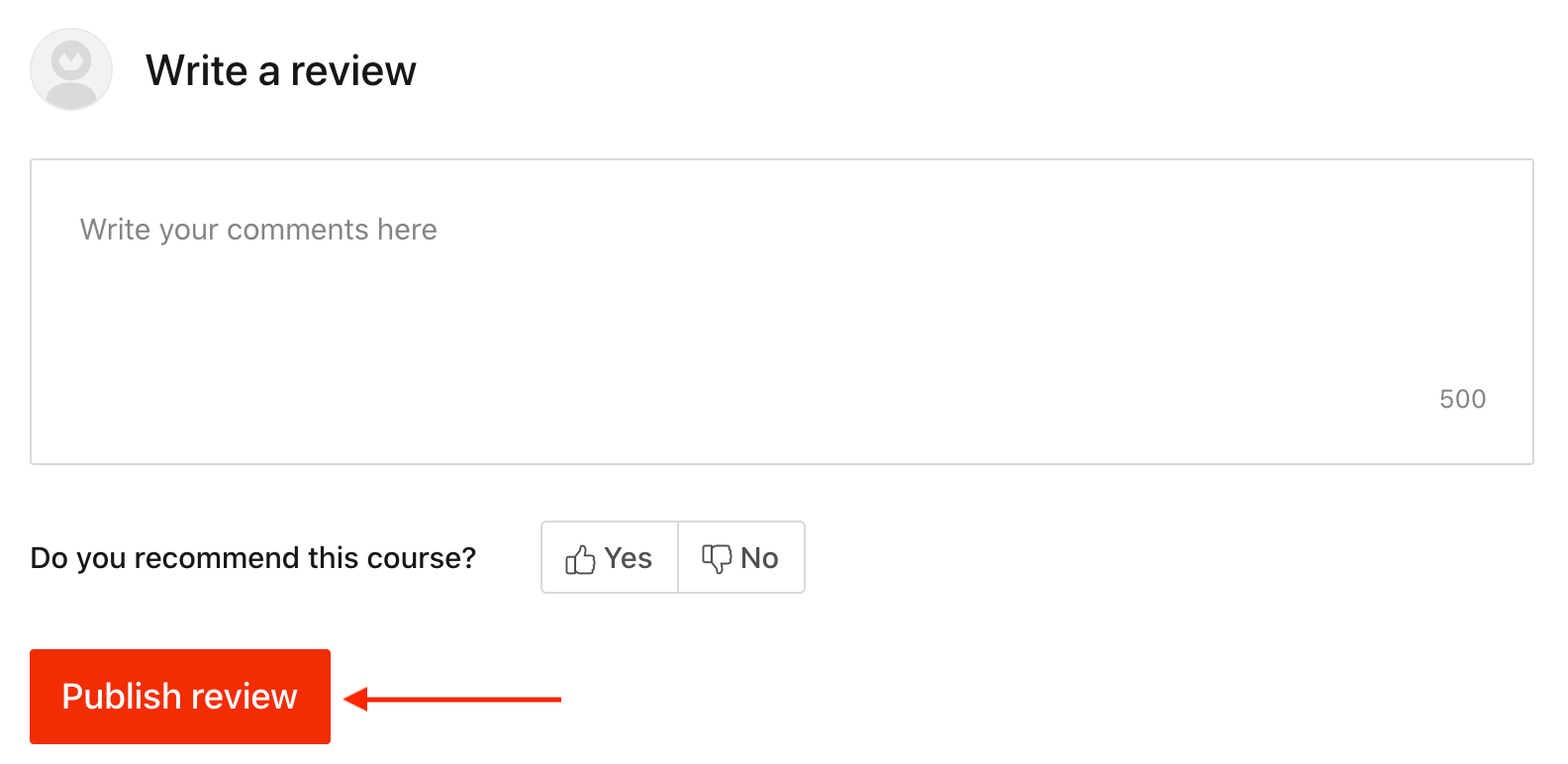 Alternatively, if you have received an e-mail inviting you to rate the course, click on the "Rate the course" button and you can directly write your opinion about the course. Once you have written your review, click on the "Publish Review" button.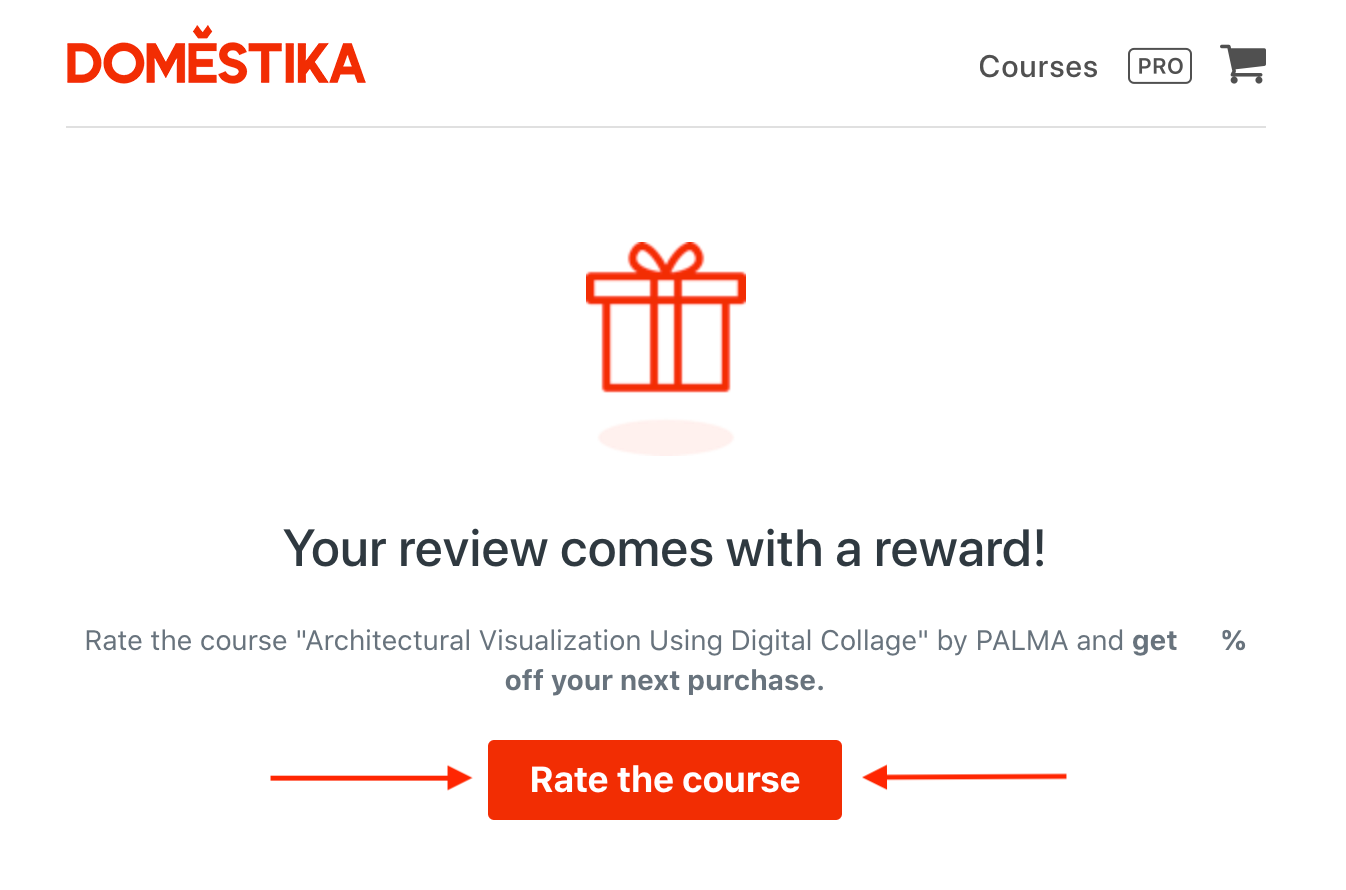 The discount code for having added a review to the course and its corresponding expiration date are sent to the email associated with your Domestika profile. If you cannot find it in your Inbox, please double check your Spam and Promotions folders as sometimes this email can arrive there. Remember that discount codes are not accumulative and can not be applied to the purchase of Course Bundles, the Domestika PRO subscription or any purchase made with the app.
Once you have received your discount code, take a look at the following article: I have a discount code, how do I use it? and make the most of your discount!
If you have rated the course and have not received your discount code, please contact us, indicating the name of the course you have rated, through this link so we can help you.