You can edit your shopping cart before checkout so that you can delete the course or courses you do not want to add to your order. It's very easy, you'll see!
To do this, the first thing you have to do is log in to your profile and then click on the Cart icon, as shown in the image below:

Once there, click on the trash can icon that appears on the right side of each course to remove the course or courses from your final order.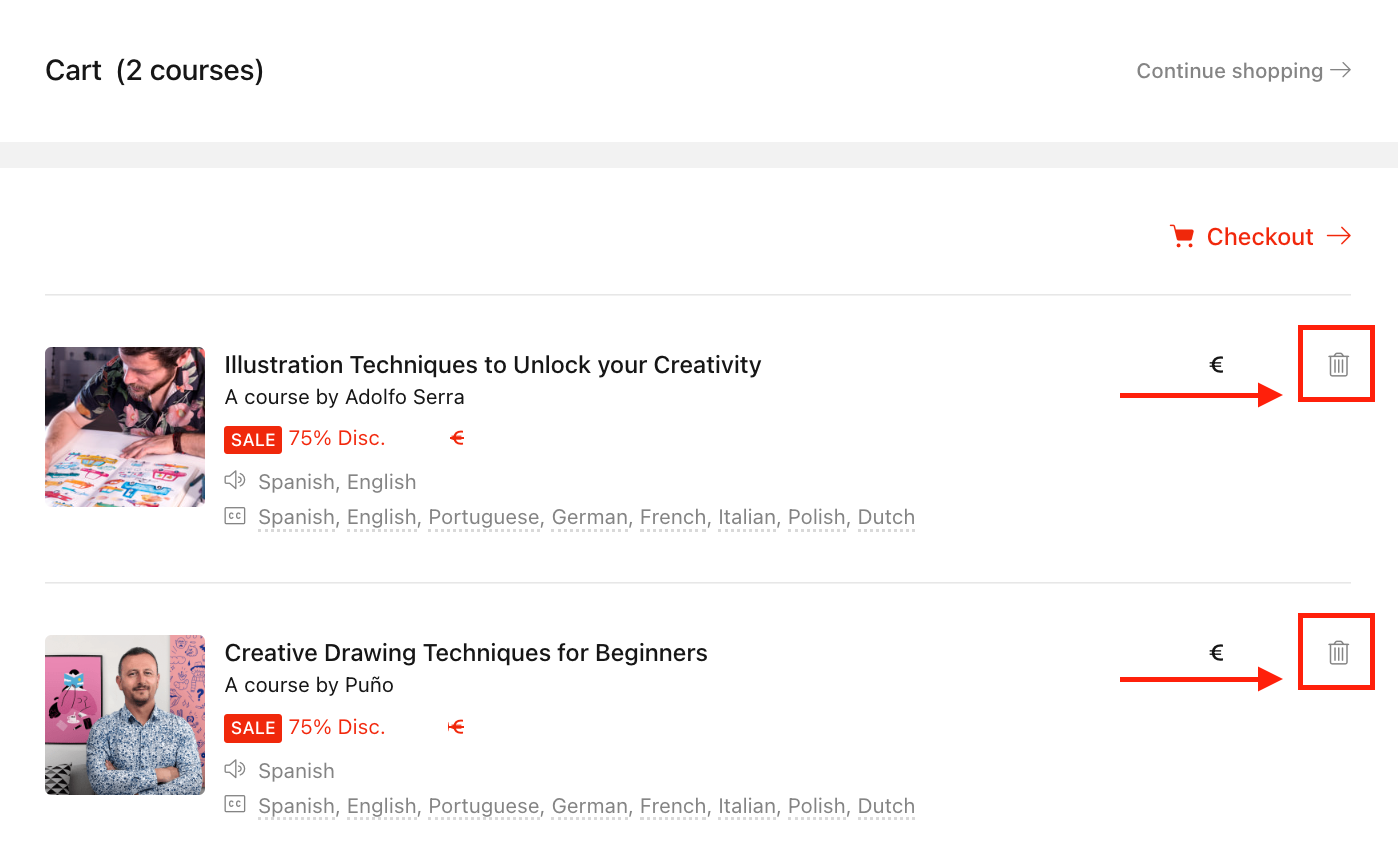 You will see that as you remove courses from your cart, the total amount of your order will update.
Once you have removed the course or courses from your cart, click on Checkout if you are ready to proceed with the purchase.

If you have a discount code visit the following article to review how to apply it to the final price: I have a discount code, how do I use it?