We are sorry to hear that you are experiencing difficulties when playing your videos with Domestika's app. These types of problems are usually due to the speed of your internet connection, so we recommend that you check it and use a strong Wi-Fi network.
If the problems with playback continue or the videos do not load, please adjust the video quality to the speed of your connection, as you can see in the following image:
Click on the three dots that appear on the top right-hand side of the video
Click on Quality
Choose a quality that is less than that which is currently selected (the option "Normal" will be automatically selected and corresponds to 1080p).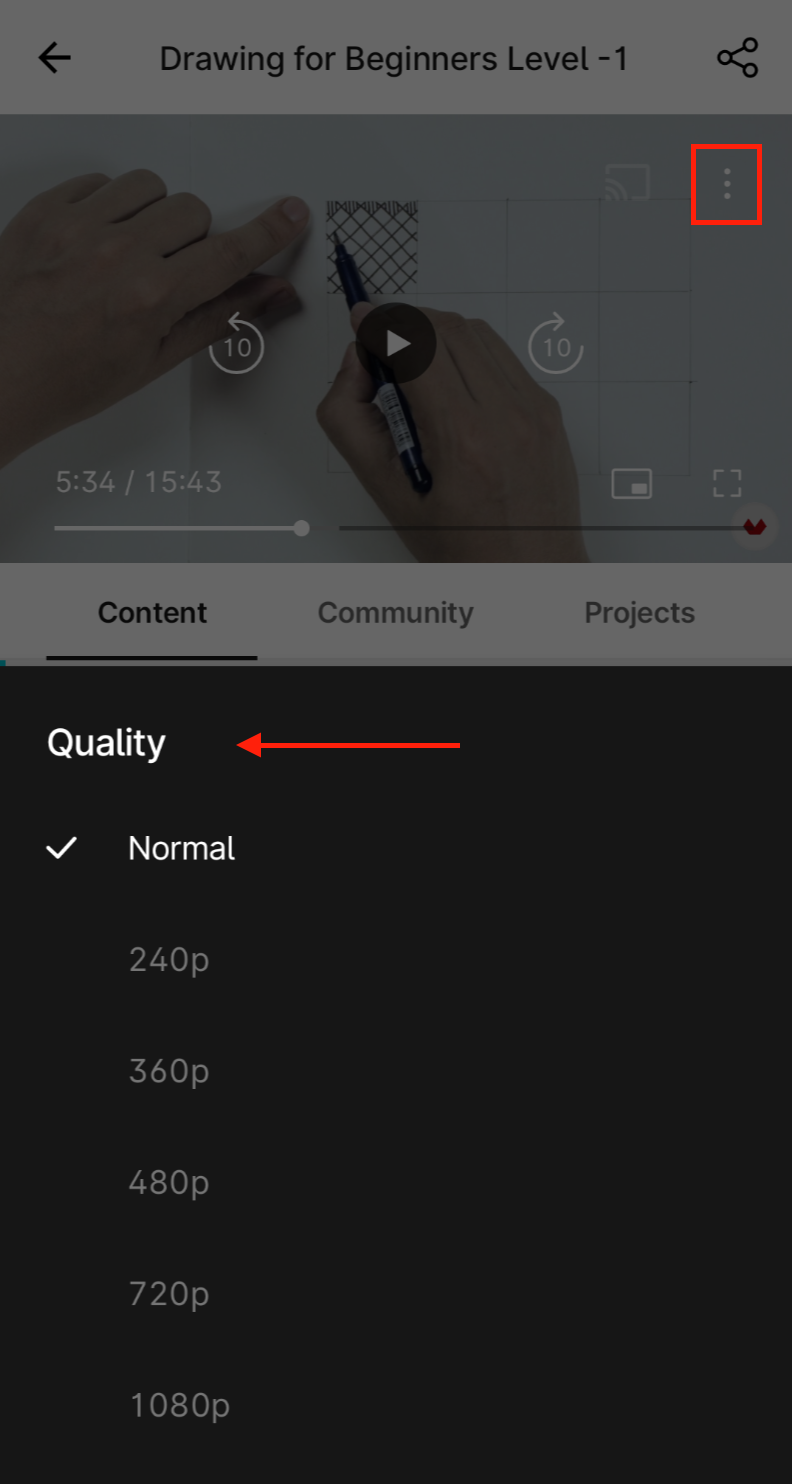 Also, please remember that you can download the videos to watch them offline. To do so, you should check that you have a good Wi-Fi connection to ensure a proper download.
If you have downloaded a lesson and you have problems playing the video, it will not be possible to modify its quality given that this is pre-determined (1080p). In this case, we recommend that you delete the downloaded video and download it again after having previously updated the app.


Videos not rotating in full-screen mode
If you are experiencing this type of issue, please check your mobile device settings and modify your screen orientation settings: Unlock screen (iOS) or Auto-rotate screen (Android).
If this does not resolve the issue, please get in touch with:
indicating the device (iOS/Android) and the version of the app you are using, you can find this information here, or in the meantime, access the courses from another device or from our website.