To get an invoice for a purchase that was made through Domestika's app, you should follow the steps indicated by the App Store (for iOS) or the Google Play Store (for Android), as appropriate.
Below, you will find the corresponding links to the Help Centers for both platforms:
This is an example of an Apple receipt: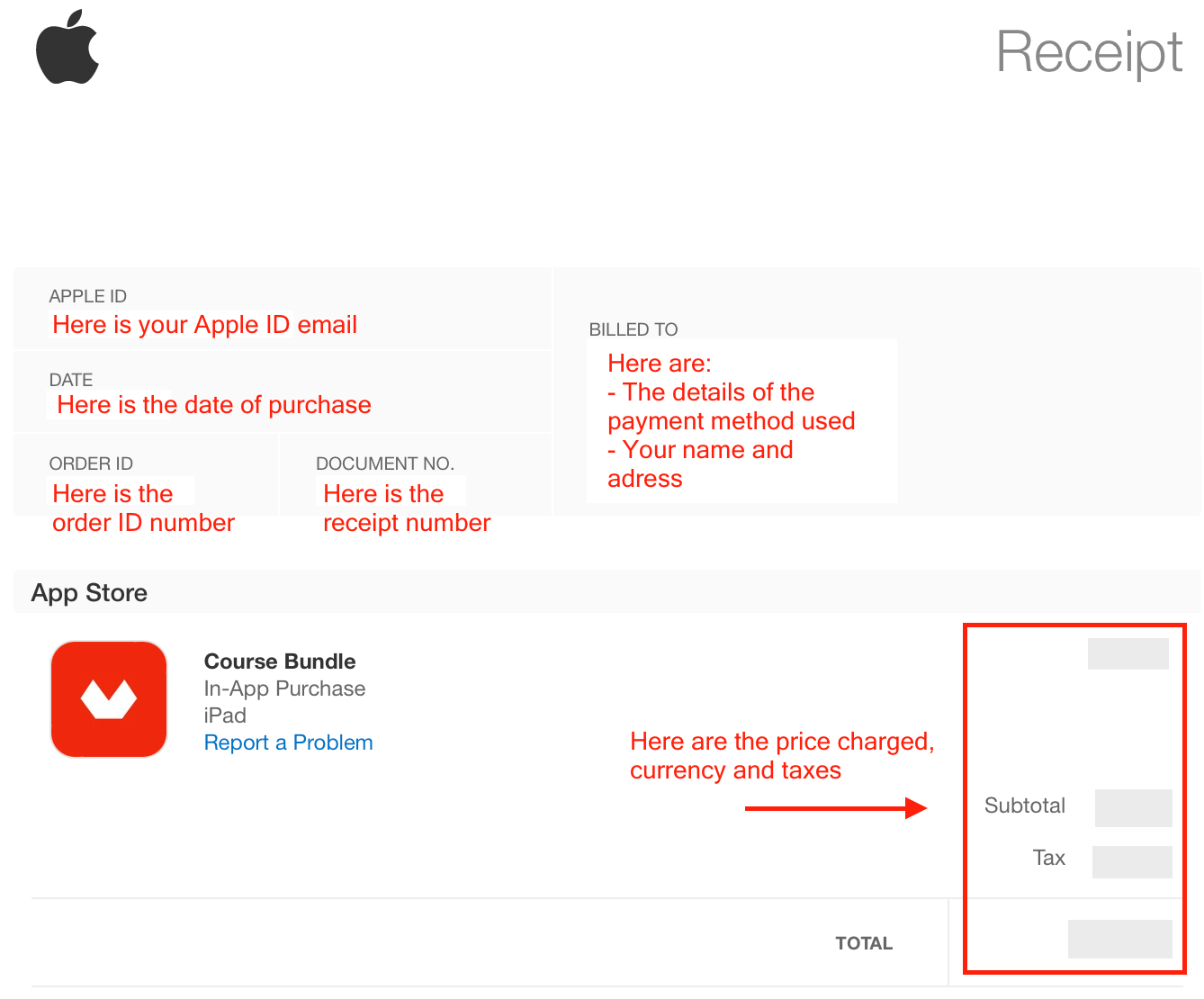 This is an example of a Google Play invoice: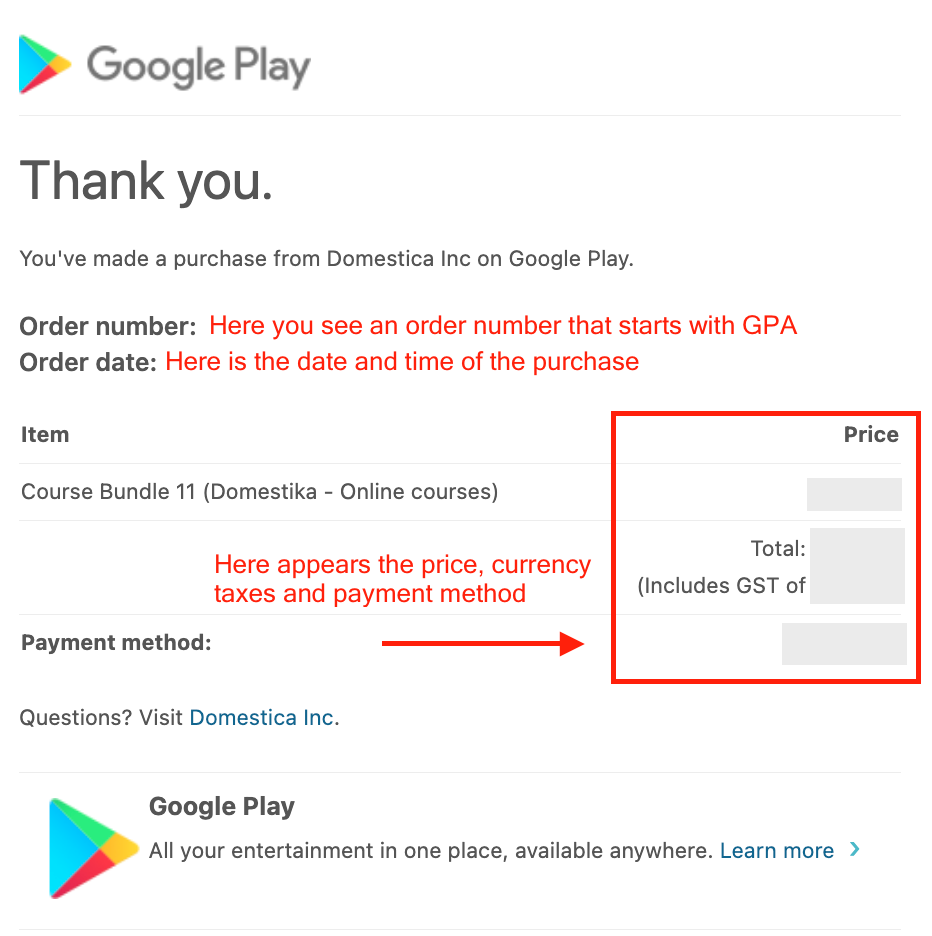 If you find a problem while downloading your invoice, we recommend that you get in contact directly with your Store and if there is something that we can do to help you, please do not hesitate in contacting us through this link.
To find out how to download the invoice for your purchases made through the website, click here.