To ensure that your Domestika experience is the best and that you'll always have access to your courses, projects and comments, it's important to know which email address is linked to your profile.
You can sign up to Domestika using your email account, Facebook profile, or Apple ID. If you've already signed up and you're not sure which of these options you have chosen, there are two ways to identify which email address you've used, depending on whether you're logged in or not. Find all the details below:
If you're already logged in:
On the website:
To find the email you've used to sign up to Domestika, just go to the Account Settings section by clicking on your profile photo in the top right-hand corner of the screen.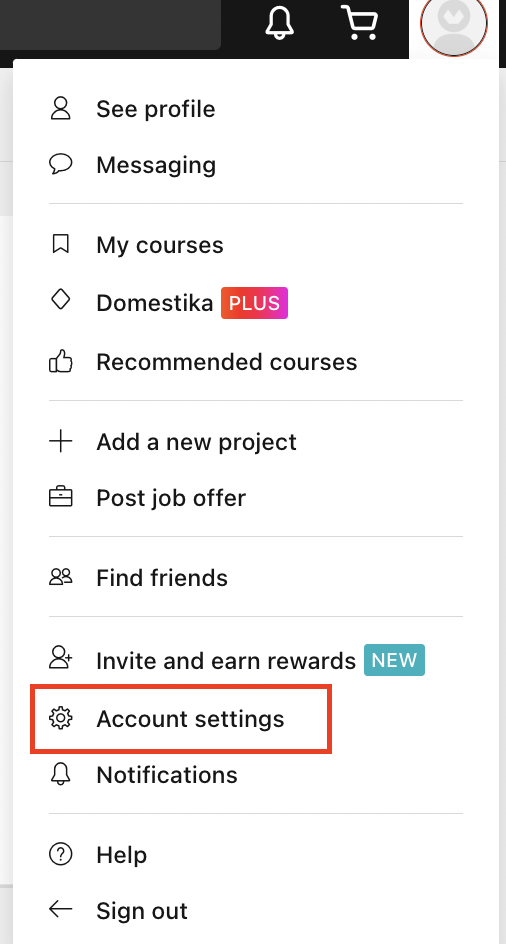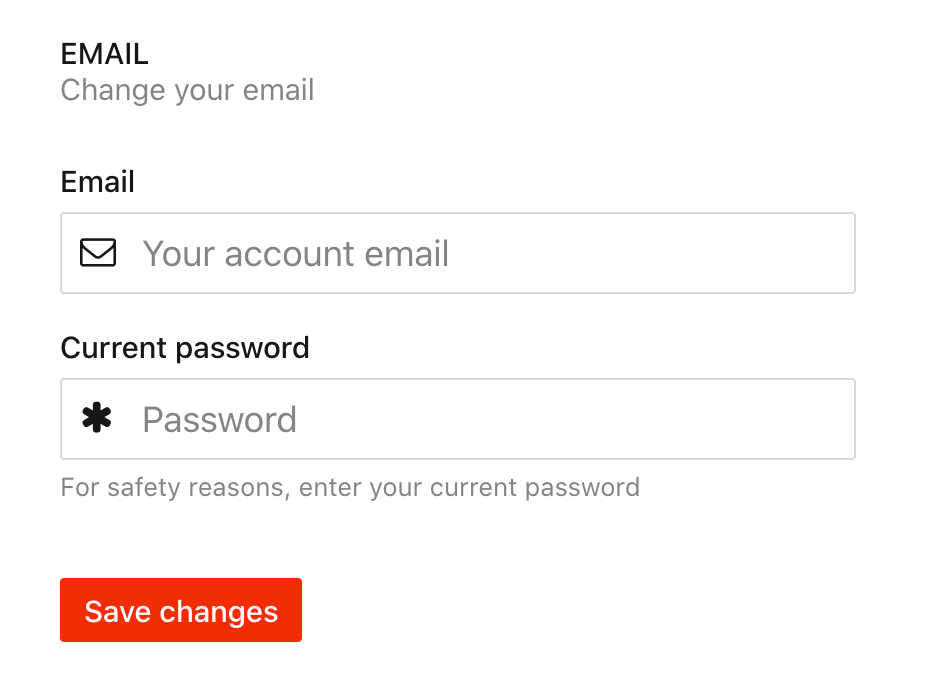 On the app:
On the app, go to the "Profile" tab and tap the gear icon in the top right-hand corner. Once there, scroll down to the bottom of the screen to see the email you've used to sign up for Domestika: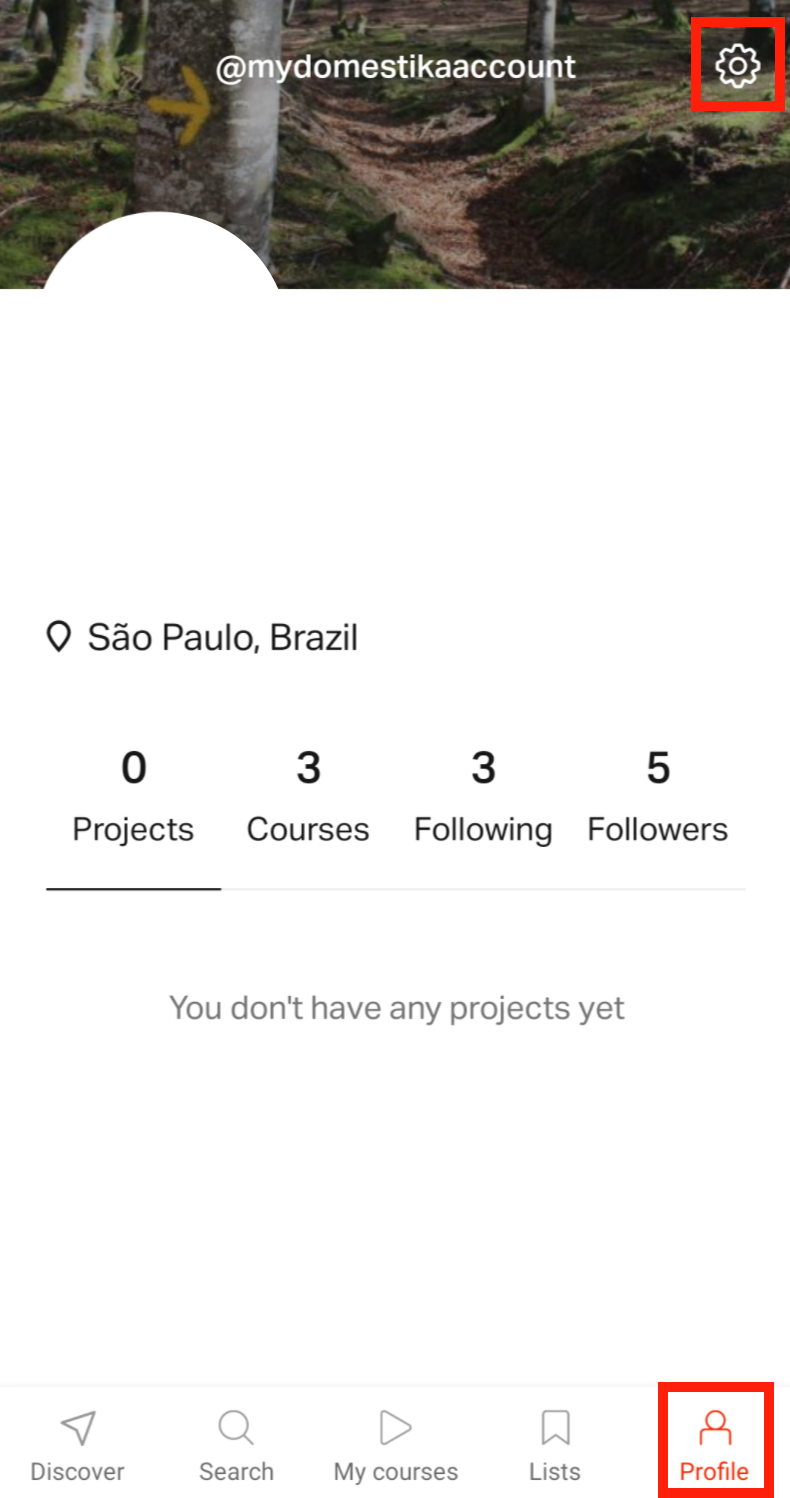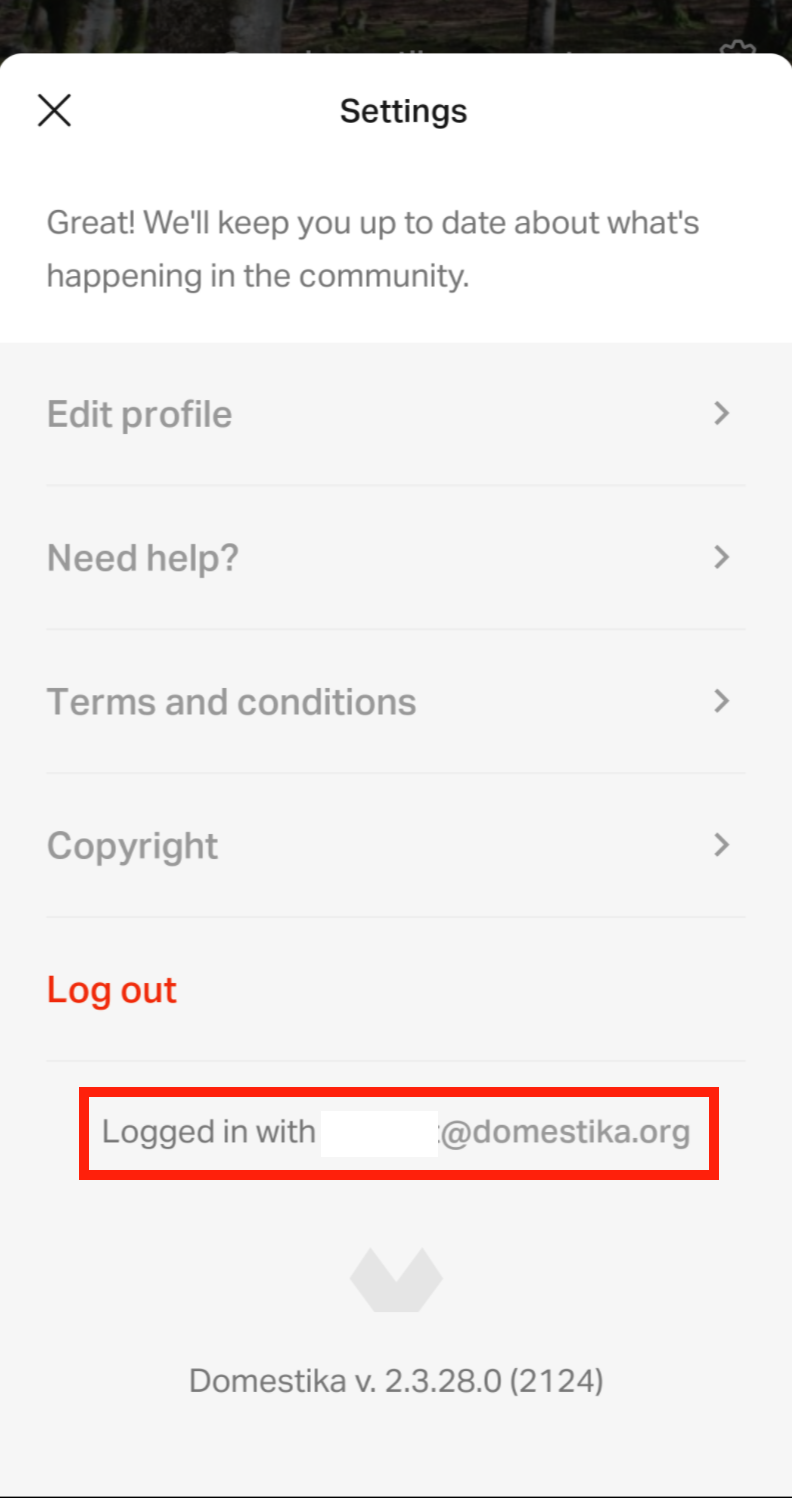 Please note that if you signed up with your Apple ID, you might have selected the option to keep your email address hidden. If that's the case, Apple will have automatically created an email address for you, which ends with the domain @privaterelay.appleid.com. Although we will use this address to contact you, don't worry, as all of Domestika's emails will still reach the email address linked to your Apple ID.
On the other hand, please bear in mind that if you created an account with your email address and tried to access it with the Facebook or Apple button, a new account will have automatically been created, so you may have more than one profile with purchased courses.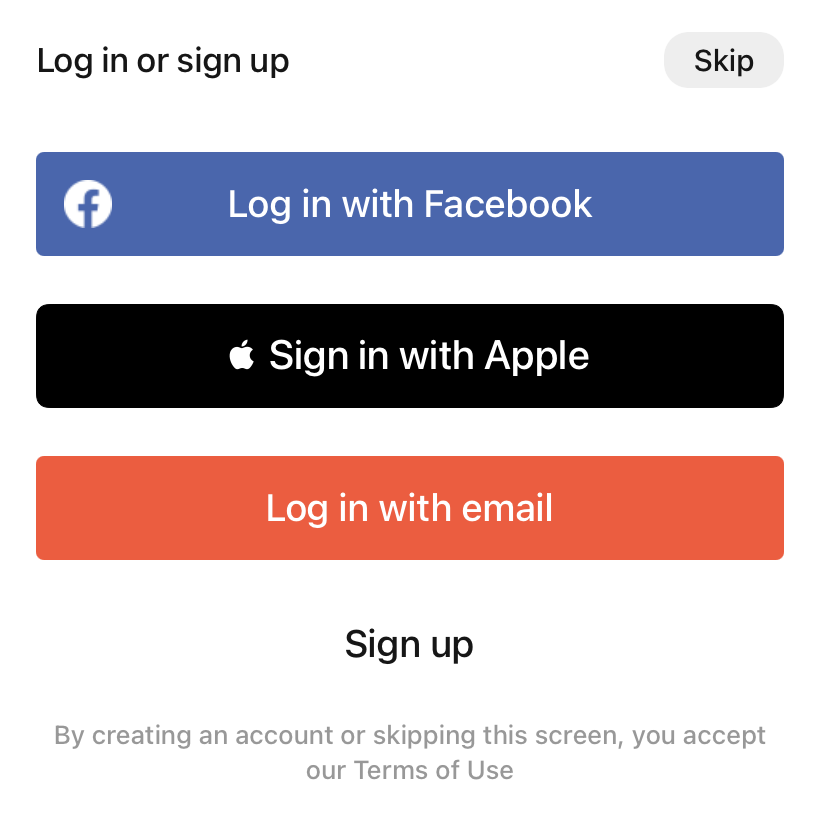 No need to worry! If you are not sure which email address you used to create your profile and you have purchased a course, we recommend you search for the purchase confirmation message in your email inbox. Please send us the ID number of your order so that we can verify your purchase on our side.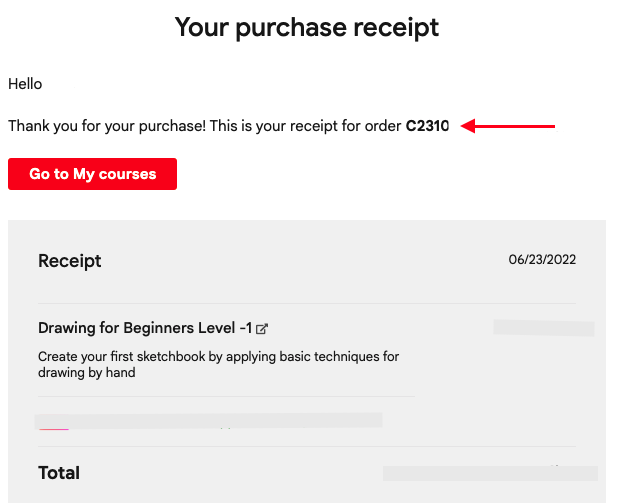 If you can't locate this email or don't have the order number information, we can help you locate your purchases by using the payment information. Just fill out this form to send us the payment details according to the method you've chosen:
Visa/Mastercard/American Express payment:

last 4 digits of the card and exact date of purchase.

PayPal payment:

email address of the PayPal account used to complete the payment and date of purchase.

Payment on the website through local methods (cash, bank transfer) processed by dLocal:

proof of payment or receipt from the store where the deposit was made.

Payment through the Domestika app:

invoice generated and sent by App Store or Google Play and the exact name of the course you purchased. To learn how to download your invoice, please review

this article

.
Please remember to include the exact name of the course/courses you've purchased.
If the email address you used to sign up for Domestika is no longer active, please contact us so that we can offer you support.
Other articles that could interest you: