Don't worry, it's an easy mistake to make and it can easily be fixed!
If you've purchased a course as a gift by mistake, all you have to do is redeem the gift code from your Domestika profile, once you do so, the course will be added to the section My courses of your account and you will be able to start the course whenever you want.
To redeem the code, all you have to do is follow the instructions you received by email, together with the gift code and the link to redeem it. Make sure you sign in to Domestika using your correct profile to avoid accidentally creating a new profile while redeeming your gift code.
You can also find this information in the Order and course management section of your profile. Go to the order and click on How to give away this course, once you do so the gift code and the link where to redeem your course will appear below: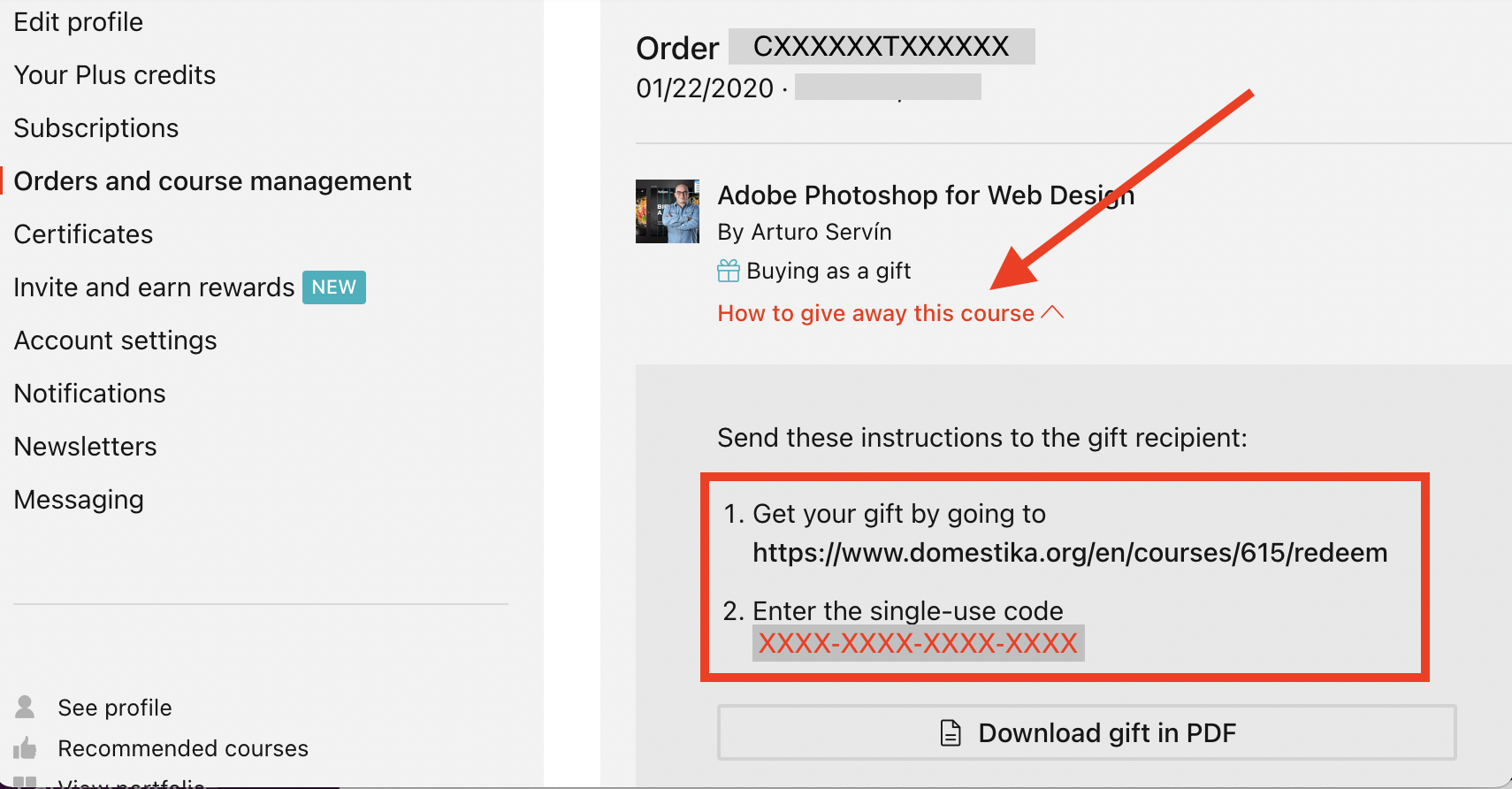 If you still have doubts about how to redeem the course from your profile, we invite you to read this article: I've received a course as a gift, what do I have to do?
If you are unable to activate the course on your profile, don't worry, we are here to help you! Please, reach out to us using our contact form and remember to indicate the gift code and the email address associated with your Domestika profile.
Articles that may interest you: